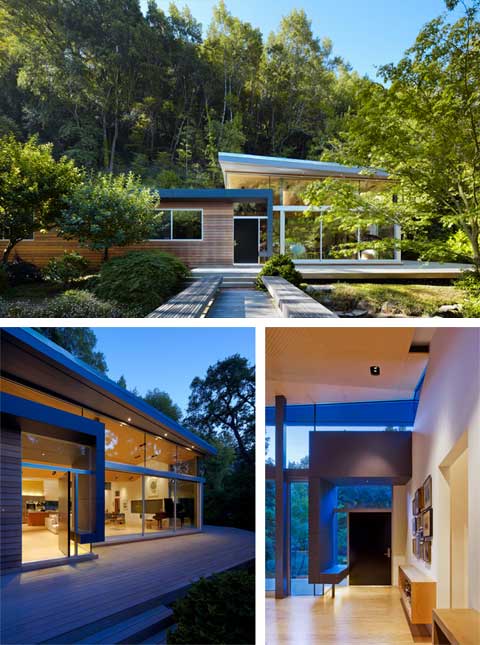 Renovated and transformed, this beautiful modern home folds and unfolds in geometric lines to create a new open living, dining kitchen area with ample wall space for the owner's art collections.
The Ross residence, located in Marin County, California, is nestled between a stream and a steep hillside above. The way the structure extends and extrudes, allows the house to blend in nicely in the surrounding landscape.
A new entry made of charcoal concrete board wraps around the foyer and creates a floating bench. The loft-like living space opens up to a new Ipe deck that overlooks the stream below.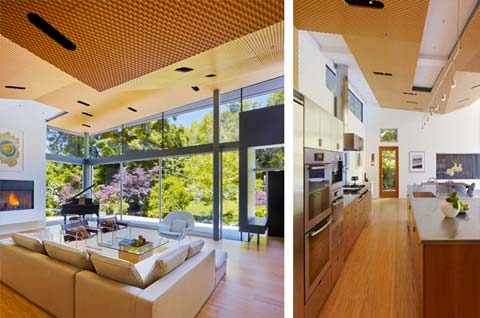 Apart from floor to ceiling glass openings and airy living spaces – which are always my favorite – one of the most interesting features of this house is its geometric roof design and embedded lighting.
I love how the folded roof splits to bring clerestory light from the east, while creating intimate interior spaces.