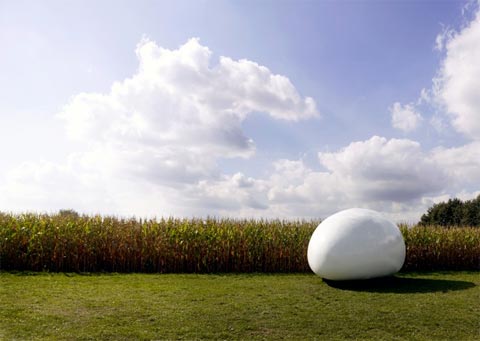 How about living in an egg? or a pod? or the Blob VB3?
Created by belgian architectural firm dmvA, the Blob is a small mobile unit which was intended to serve as the office of XfactorAgencies.
The original plan was to build three blobs as a home extension, consisting of an office, a bedroom and a sanitary unit. After being rejected again and again by the local council, it was decided to create one mobile unit, also considered as an organic art object.
It took 18 months to finish this project. The result: a smooth looking egg with a tiny space of 20 sq. meters.
It features a bathroom, kitchen, lighting, a bed and several niches for storage. The nose can be opened automatically and functions as a kind of porch, making it look as if a shiny space agg has landed on your lawn.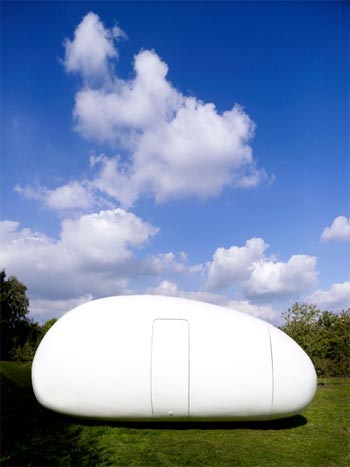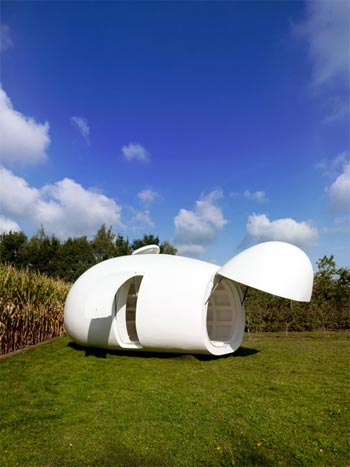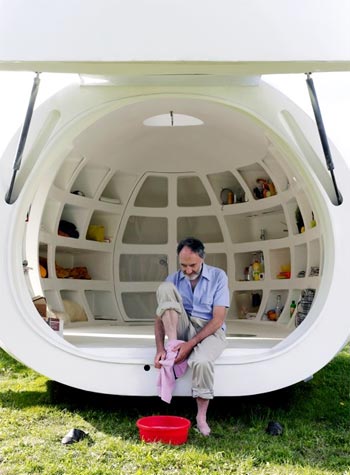 Currently this unique caravan is for sale – it can be used as an office, a guestroom or whatever you want it to be.
A few words about the construction of the Blob:
"…He started by building a wooden frame on which tricot was tightened. Serving as a base for the polyester. Again and again it was polished and plastered. The niches were formed by a mould and stacked. The space between the outer polyester skin and the niches were filled up with pur insulation. Inside the niches red LED lights were placed. In the floor two openings were created, covered with satin finished glass, to hide basic white light tubes, all necessary connections for data and a motor to open the nose. Water and electricity are supplied via a connection outside the blob, like a caravan."