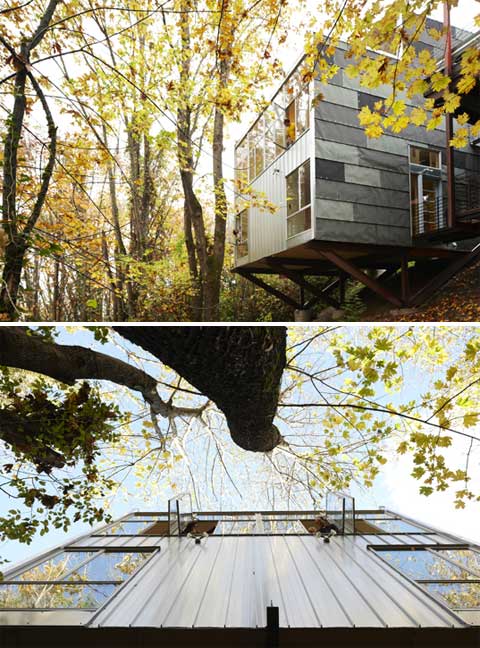 This tree house is both for kids and grownups. It's the home of Prentis Hale ,a Seattle-based architect, and his family. Located on a very challenging site, down a hill at a 50% slope, the structure floats at the edge of a wooded park, nestled among tree branches, and cladded in colored strips of asphalt roll roofing, creating a bark-like appearance.
Carport steel frames elevate the house above the landscape and into the tree canopy; it is anchored upon 11 piers, drilled and cast into the steep slope lot, minimizing the structure's footprint upon the land. Structural Insulated panels (SIPs) were used for the roof assembly.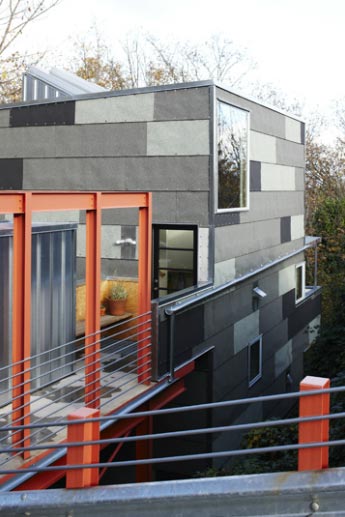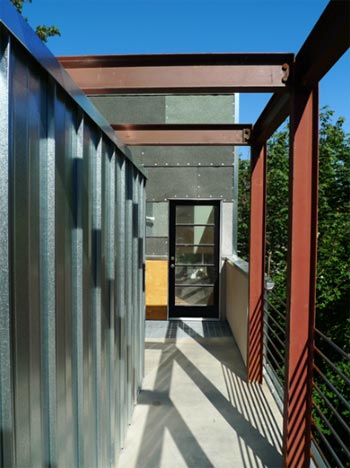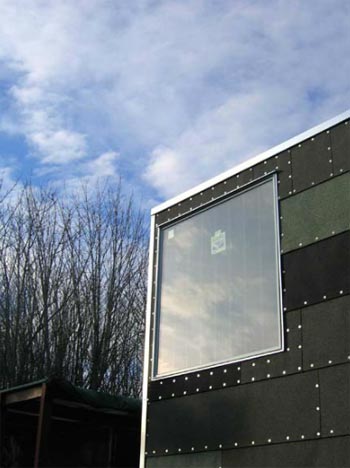 This 1,644 sq. ft. home spreads over three floors, featuring an open floor plan; inside, plywood lines the ceiling and cork covers the floors, and every space frames views of trees and sky.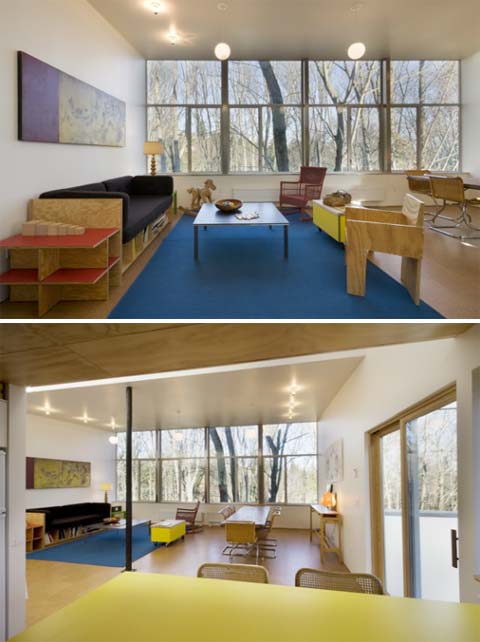 The kitchen opens to a narrow, covered deck via two sets of sliding doors, on either side of a yellow laminate kitchen island;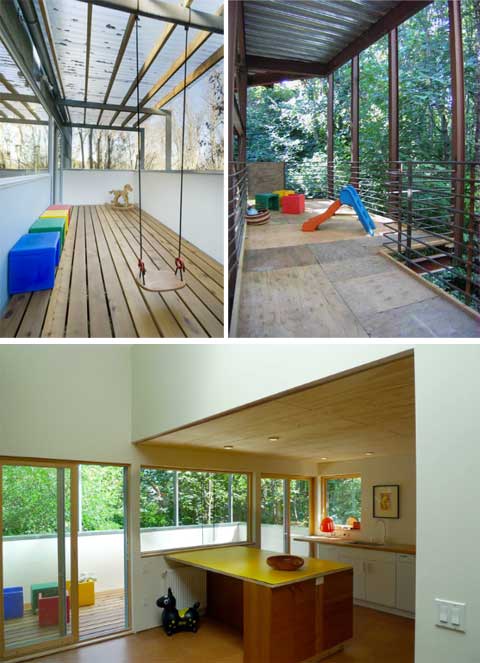 Located in the center of the house, a large south facing skylight frames views of sky and stars, brings natural light down through the upper two floors, and passively ventilates the house via an operable vent linked to the thermostat.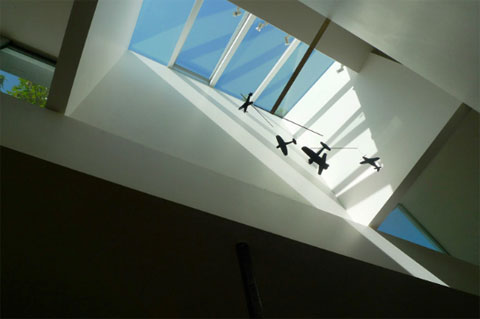 Each of the two small bedrooms enjoys views through a large floor to ceiling window.