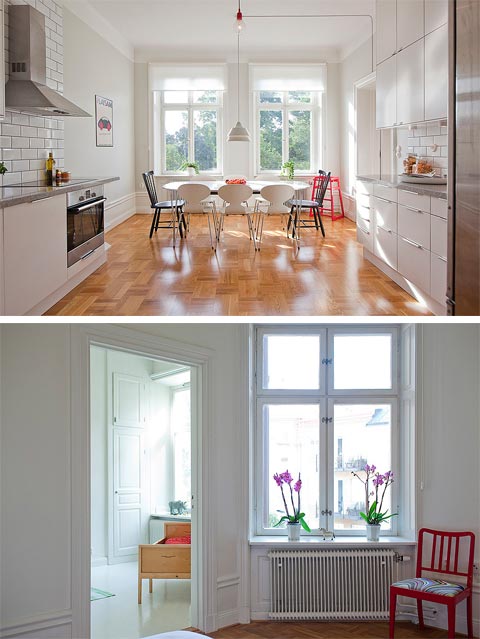 Period style architecture is not easy to come by – either you got it or you dont. This beautiful, top floor apartment has loads of charm, big time. Built in 1898, this small 110 sq. meters home boasts lovely features, such as art nouveau ceiling centerpieces, stucco decorations, well-maintained window mirrors, high ceilings, a working tiled stove, and oak parquet floors.
The apartment is located close to Odenplan in Stockholm, overlooking views of the greenery of Vasaparken. Inside, the entire apartment is flooded with natural light; add light-painted walls and surfaces and high ceilings, and the space seems larger than it actually is.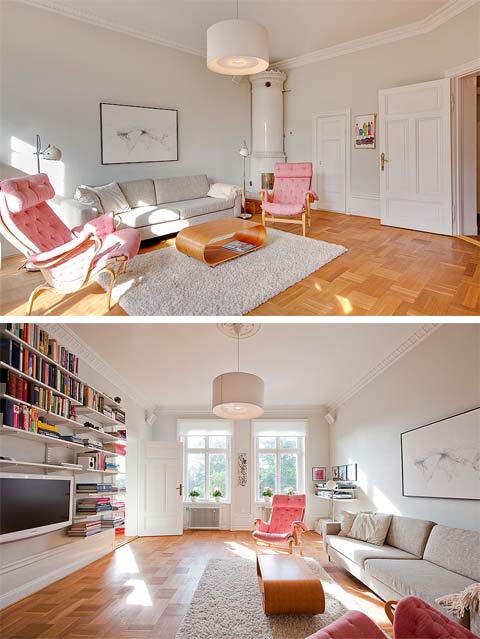 The entry hallway features ceiling frescos, a built-in shoe rack, and lots of storage space; a fully-equipped kitchen/dining space opens up to the living room. I love the way each space is well defined, however the flow is uninterrupted and well planned.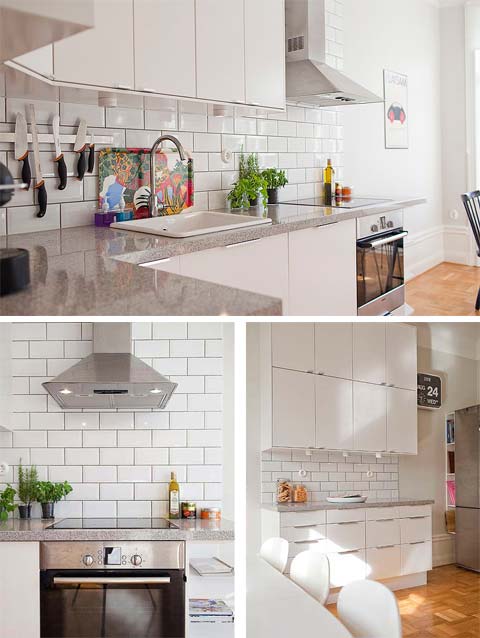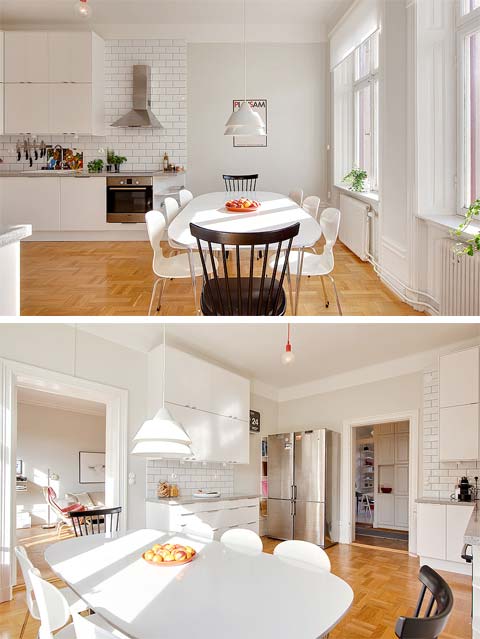 Facing the courtyard are three bedrooms with built-in closets and white painted board floors; a fully-tiled bathroom with a marble floor, sub-floor heating, Jacuzzi and a separate shower, completes the overall look of this contemporary home with its 19th century twist.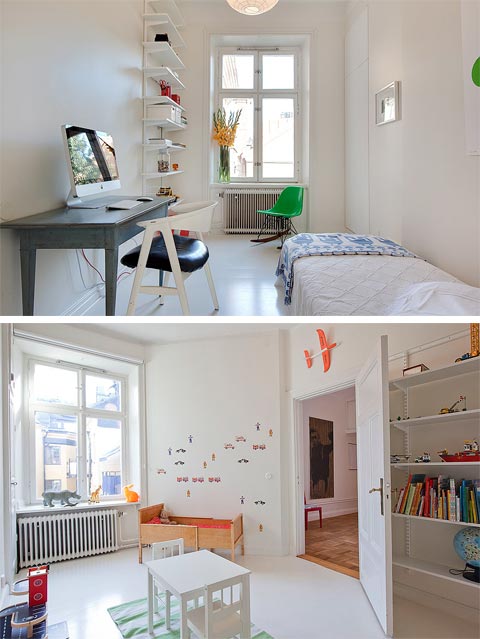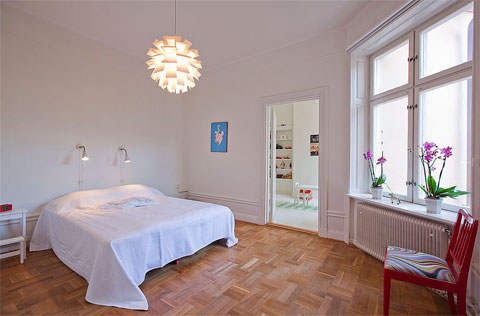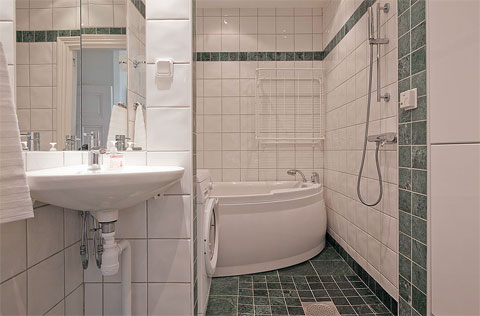 In case you're looking for a rental in Stockholm, the asking price of this apartment is 3804 SEK, which is approx. $600 per month; it's on the 4th floor, and in the building there's also a sauna, laundry room and bicycle racks.