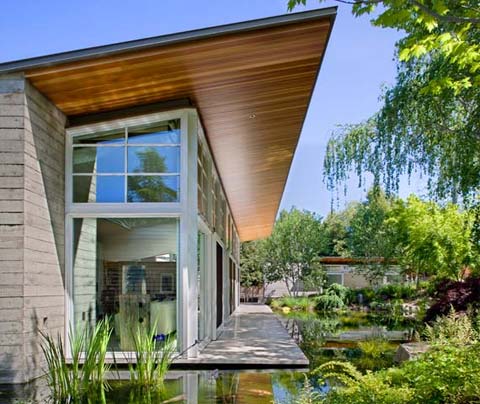 Located on the peninsula south of San Francisco, the Atherton Residence is a modern family home that feels like a vacation retreat. It sits on an internal suburban flag lot with mature landscaping, replacing an old 1950s house.
The atmosphere is open and airy, blending indoors and outdoors, as an ideal getaway should. Just look at this house… Who needs to go on vacation when you can live here year round?
The project consists of four buildings – main house, study, pool house and garage – all focusing inward on a man-made pond, garden and pool. The overall design maximizes the drama of the pond and takes advantage of the site's privacy.
Large sliding glass doors open directly out to the pond and terrace, making the house seem as if calmly floating on water.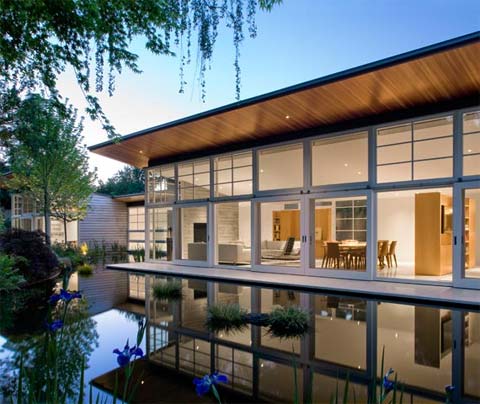 I love the entrance of this house – broad and spacious, sheltered yet glazed to maximize natural light, and a wonderful tree to bring a touch of nature and a delicate balance to the space.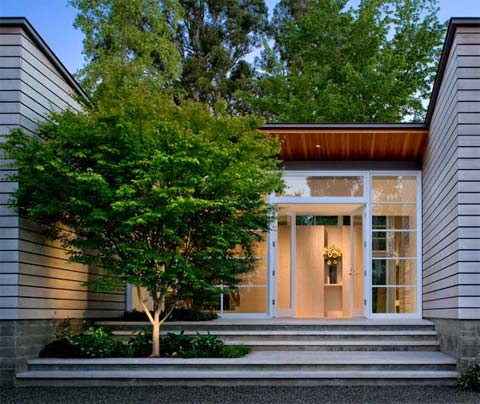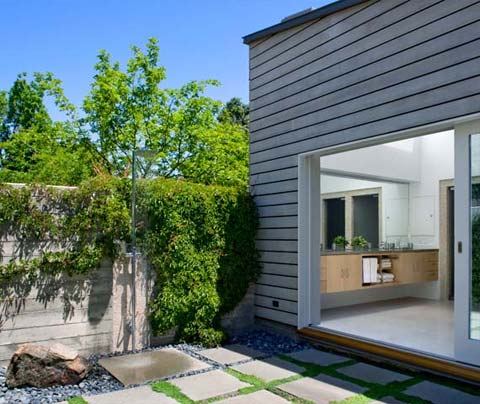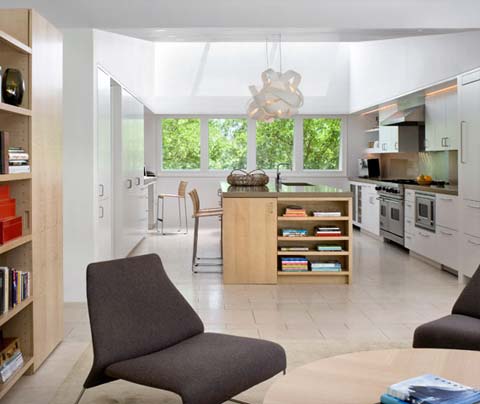 This is a wonderful bedroom – open and airy with lots of light. I'm not sure if this cabinet is an integral part of the bed frame, however I have seen this clever design before in other master bedrooms.
Placing a stylish cabinet close to the head of your bed can serve as a headboard, extra storage, a place for a reading lamp and a couple of books, and a decorative room divider that will turn your bed into the focal point of the room.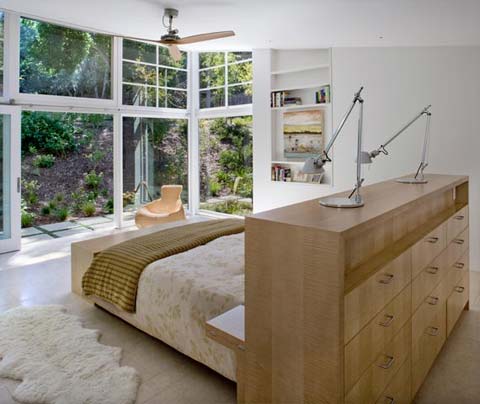 This modern home is not only beautiful but sustainable too; it features green building materials, photovoltaic and solar hot water panels, as well as passive cooling and heating; a combination of overhangs, shades, and operable windows, keep the house cool in summer, whereas a radiant system in the stone floors keeps it warm and cozy in cold weather.