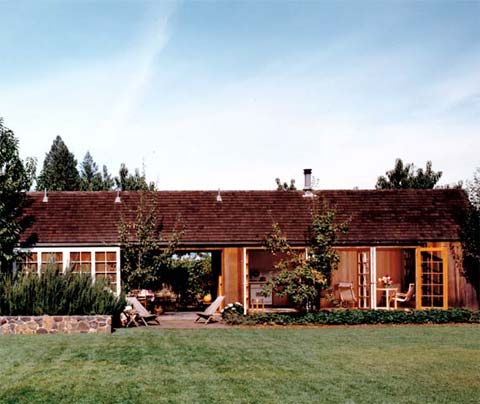 This small house is only 640 sq. ft., serving as the architect's family retreat in Sonoma County. Nestled among vineyards, this charming cottage was inspired by Charles Keeler's definition of California architecture as "landscape design with occasional rooms in case of rain." – Spot on!
The main house and outer buildings are an exploration of how minimally the site could be impacted. They frame a lawn that opens out to an oak grove with a dramatic view of Mt. St. Helena.
The house is heated by a wood burning stove and uses Douglas fir milled from wind-toppled trees on the property. The entire facade features operable glazed openings so each space could be opened up to the outdoors.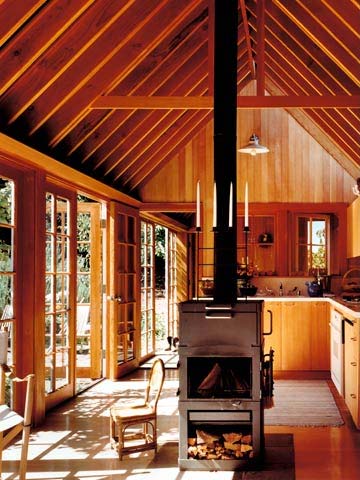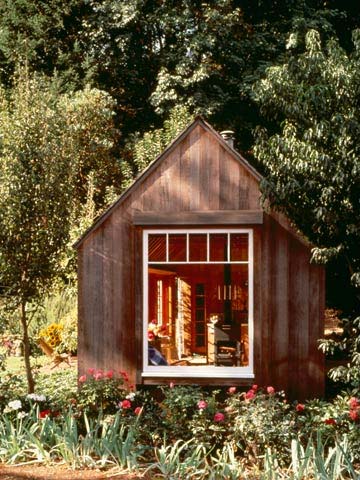 This getaway home is deceptively simple, combining architecture and landscape to make large outdoor rooms which blend in with the family's daily lives; a small wooden table and benches provide a charming nook for brunch, while a nice cool bath is completely open to nature…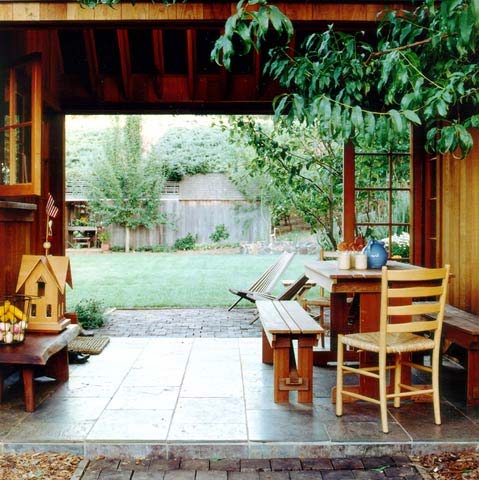 A wooden gazebo overlooking splendid views…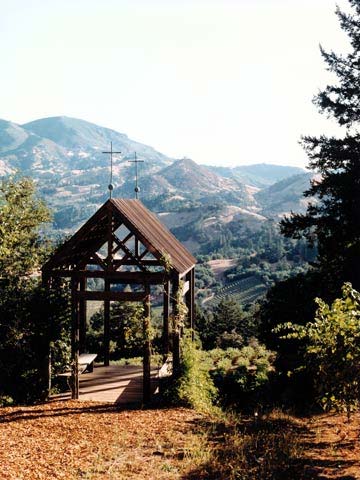 A beautiful potting shed…