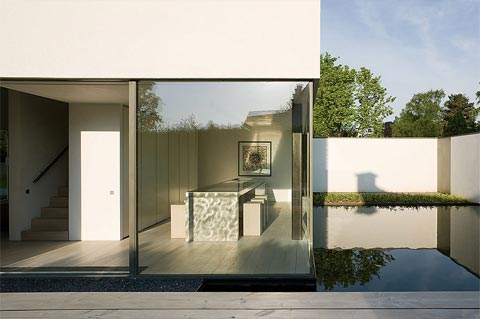 This beautiful modern home resides in the suburbs of Belgium. It has been delicately transformed into a contemporary residential building with a fresh perspective on the relationships of inside and outside, occupants and structure.
This 400 sq. meter family home displays a restrained design with modern clean lines; the architect worked on this project as if it were a sculpture which needs to be controlled.
"the right proportions shall have precedence over any form of decoration".
The facade of this house consists of white walls and two young trees; upon entering the building you are welcomed by a vast surface of water, which is reflected on the large glass openings embedded in the box-like structure.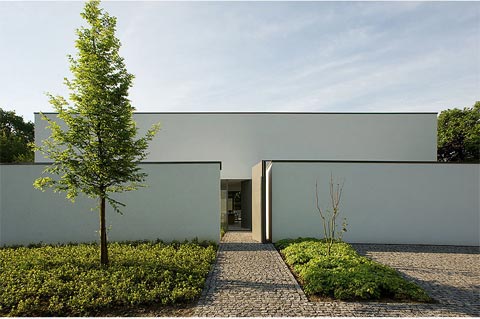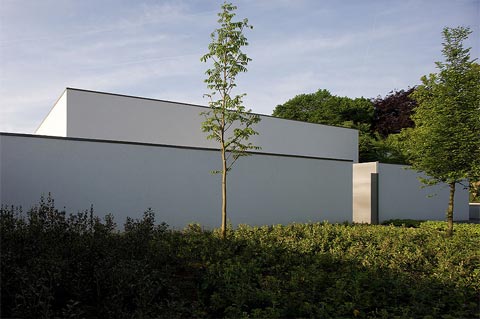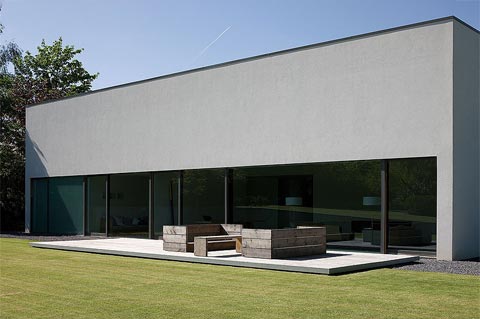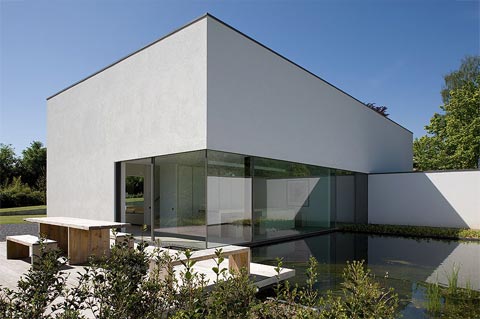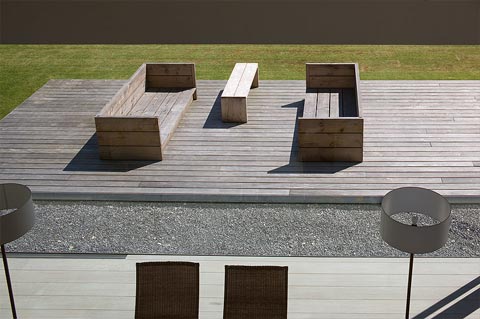 The minimalist kitchen space overlooks the water; it has a white built-in storage space and a large, almost architectural, kitchen island for both cooking and eating.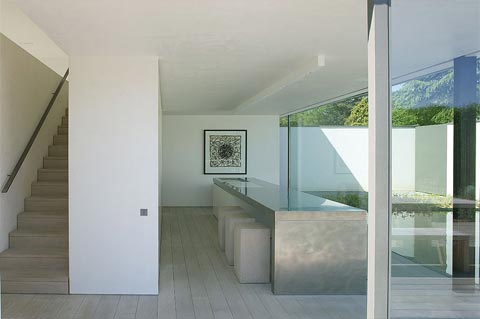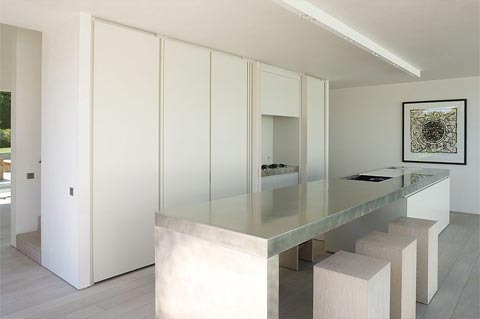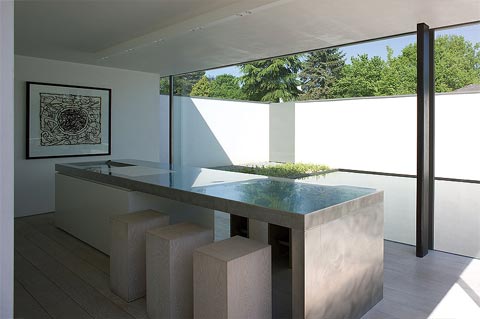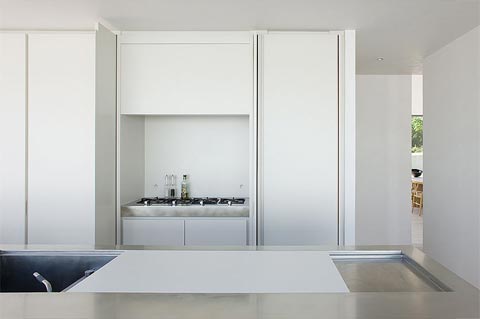 The living room design is symmetrically minimal, yet surprisingly inviting; walls are kept white and clean, showcasing selected art elements, whereas the large glass wall opens up to a rustic, wooden outdoor entertaining area.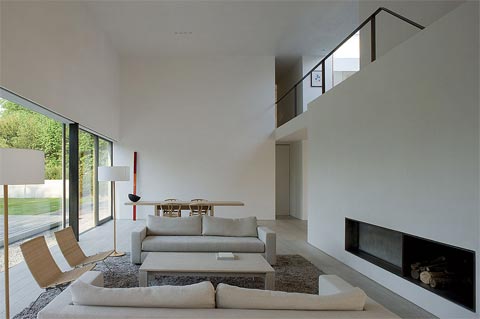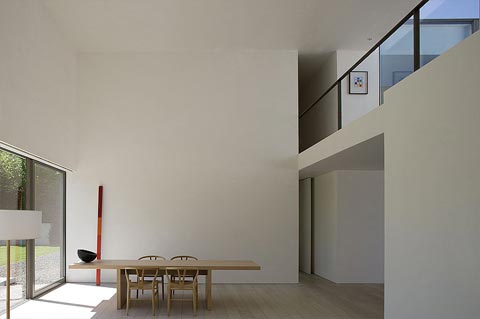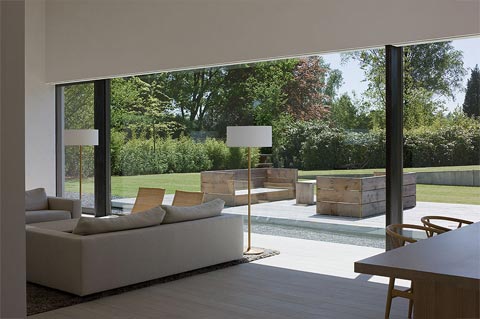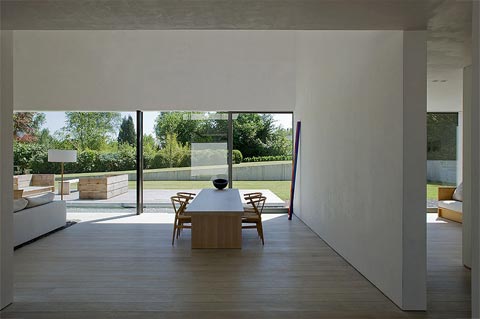 I love the bathroom fixtures – white and clean, geometric in design, kept to a minimum yet extremely stylish – identified with the minimalism of Japanese design.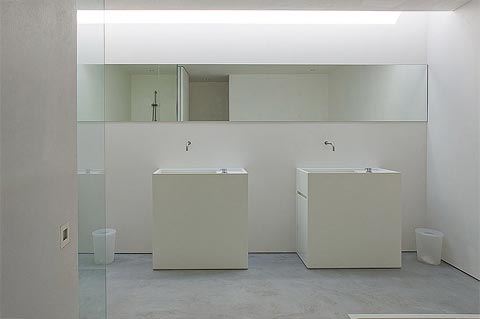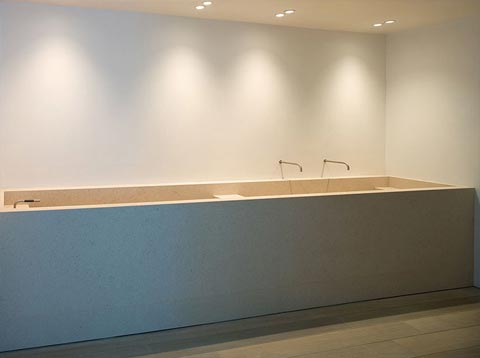 The study, at the top of the stairs, features a long wooden table standing parallel to a horizontal built-in shelving unit; natural light streams into the space through a glass wall.