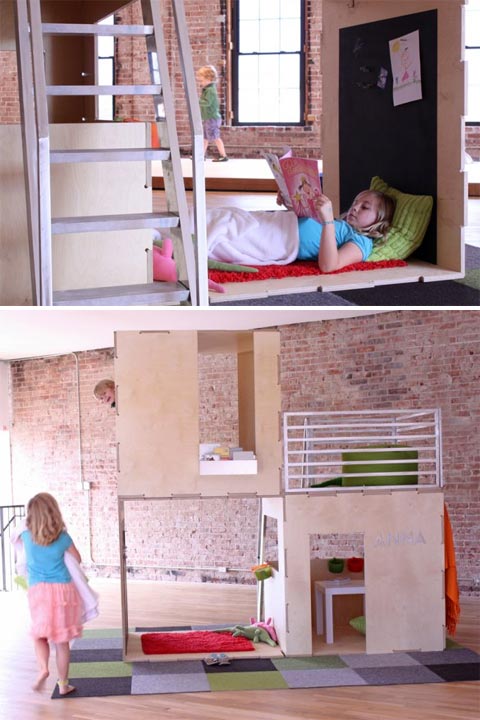 Sometimes a simple cardboard box can become a whole new world for a child – a place of their own where they can paint, read and play. That is the concept of Play Modern's Cuba and 2Cuba – modern, prefabricated playhouses, who will keep your kids occupied for hours.
Easy to assemble with minimal tools, these eco-friendly, prefab playhouses are constructed form FSC certified plywood panels and recyclable handrails. They ship flat and store compact, and the best thing is they are extremely modular, offering a variety of shapes and designs for both indoor and outdoor spaces. And when you add more cubes and accessories, the possibilities grow even more.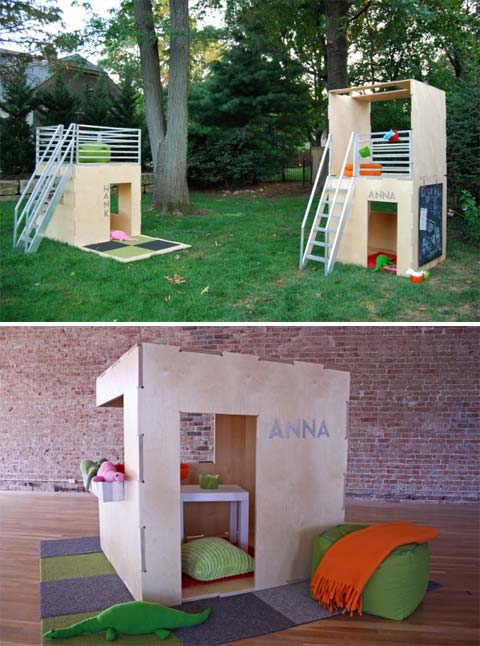 You can also customize your child's playhouse with various accessories, like writing their name with aluminum letters, store their favorite books and stuffed animals in hanging boxes, or even attach a magnetic chalkboard for some extra creativity.