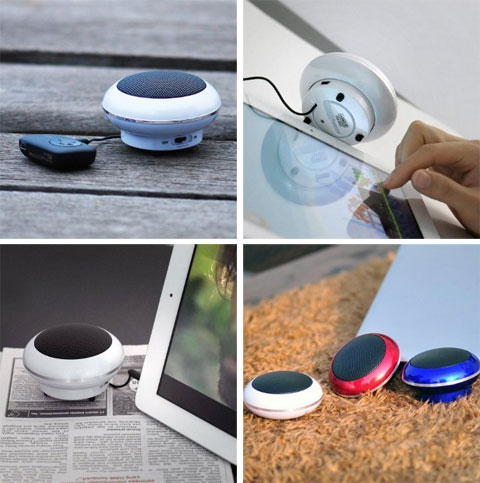 If there's one thing I learned in life – never be fooled by size. Size, really, doesn't matter – it's true. Especially when it comes to speakers. Not convinced? The compact iTour-Pop Speaker will prove you wrong whether you like it or not.
This portable rechargeable speaker is perfect for listening to music when you're traveling or meeting family and friends. Small enough to fit in your pocket, this speaker has a power switch, an audio cable of about 4″ length and a plug that fits a wide range of audio sources such as MP3 players, mobile phones, tablets or notebook computers. To pack away this cool gadget, just push the bottom panel into the capsule. Push the panel again and the base pops out to enhance the bass sounds. What did I tell you… Small and Powerful.
This speaker really has it all. It's perfect – I love the compact size and how it's so easy to use, allowing me to enjoy my music with a push of a button. No special assembly required here, it's portable so you can take it with you anywhere you go, and the included USB cable is great for recharging its battery.
The idea of small and simple is the winning Ace here. And it wins… Big time. With its digitally-amplified 3.8 watt speaker, 360 sound field and expandable bass system and with up to 6 hours of playback from a single charge, you'll be able to enjoy your music at any time and any place.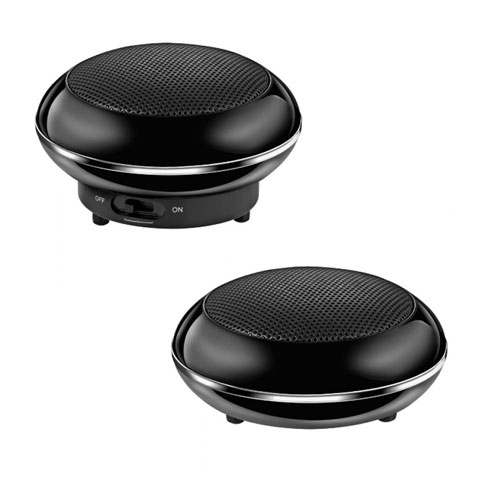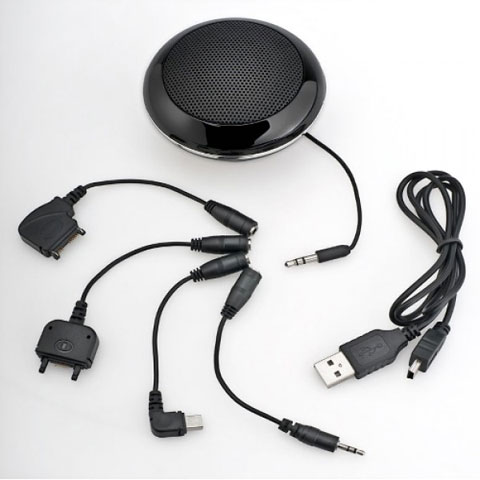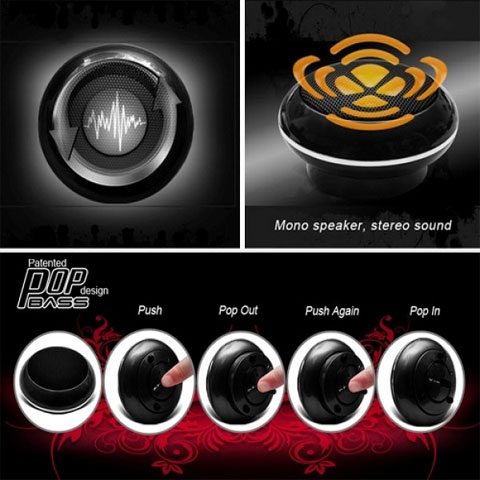 Buy This Item