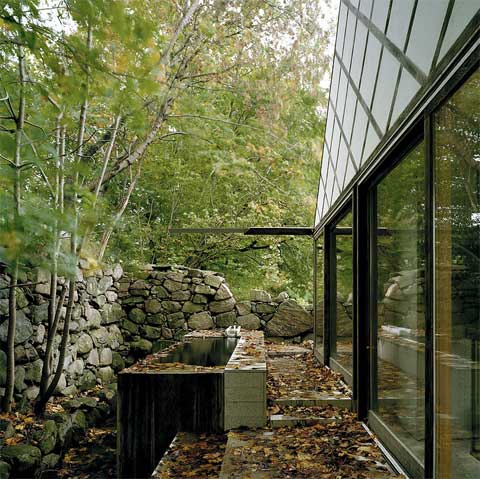 The Mill House is a small outbuilding, that serves as a guest house and sauna, nestled in a large old farm in the countryside near Malmo, Sweden.
Adjacent to the Mill House the owners have created a small pool, offering a dip of cold water – a traditional ritual after baking together in the steaming heat of the sauna.
The interior is cozy and compact, blending wood and glass materials, creating the atmosphere of a Zen masters tea house.