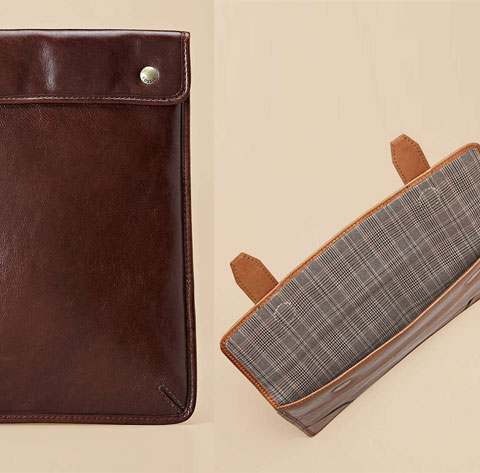 Ladies and Gentlemen, it is the tablets era. Like it or not, laptops will become a product of the past, making way to touch screens of all sizes. Check out Fossil's Tablet Sleeves – a stylish way to keep your tablet scratch free, inspired by vintage for modern times.
This iPad sleeve is so going on my wish-list this year. Crafted from the finest leather, these cases feature a vertical flap opening with a hidden magnetic closure, zip pocket on back panel and synthetic suede lining. One look at the elegant, good old fashioned look, the sweet memories of happy times, it is just too good to be true. From the 21st century back to the 70's – this case is for the vintage iPad.
I'm a sucker for paradox. Well, not the really complicated ones, just those things that surprise you in a good way. That's why these tablet sleeves are so interesting – On the outside it has that good old fashioned style look, something from the past, however inside lies a digital gadget that symbolizes today's modern technology. For me it is a living proof that there's still enough room to combine the old with the new.
Measuring: 10.5L x 0.75W x 8.5H, this collection offers a wide selection of colors and designs, from rich leather to plaid, and lets not forget the great design printed with decals for a touch of whimsy.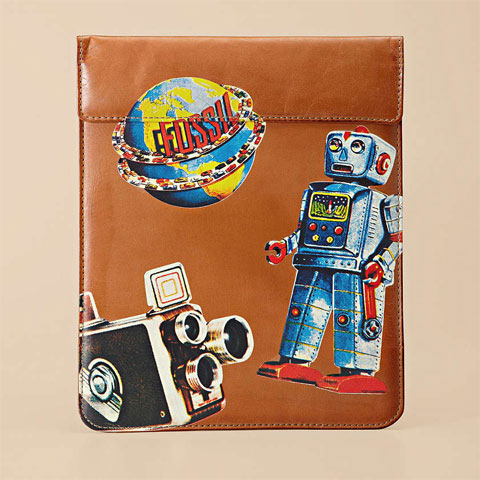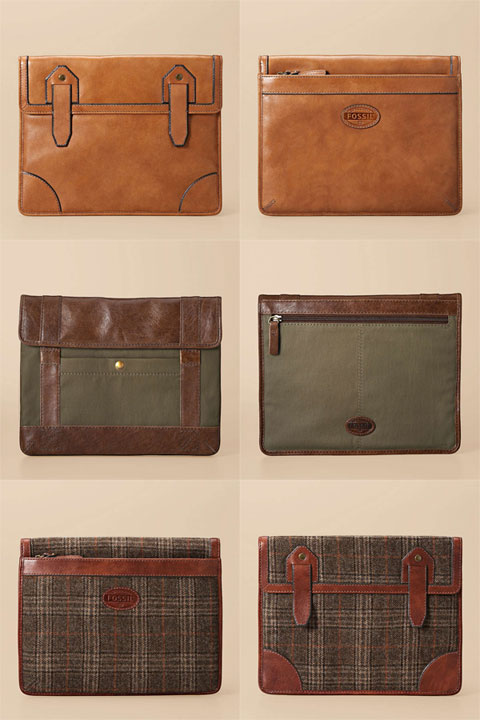 Buy This Item