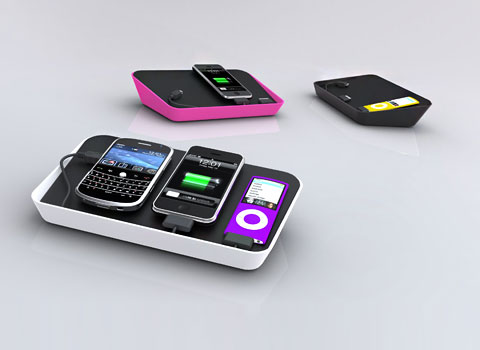 Yesterday I got the Refresh charging station from BlueLounge. The Refresh is a handy table top charger, which can charge up to three or more cell phones and other mobile devices at the same time. It's compact in size and looks great wherever you put it, whether on a night stand, the kitchen counter, or in your living room. It took me 5 minutes and I was all setup to charge my two iPhones and iPod – quick, stylish and effective.
Refresh consists of a rubberized tray sitting on top of a sleek looking box (9.5" x 5.5") – available in Jet Black, Polar white, and Fresh Pink. Inside the box you will find six built-in connectors: 2 for the iPod/iPhone, 1 micro USB, 1 mini USB, and 2 USB sockets (for headsets and other devices).
The only thing left to do now is plug in your devices to the appropriate connector and place your device on the tray – No more long cables dangling from your desk, this nifty gadget will keep everything tidy and in one place.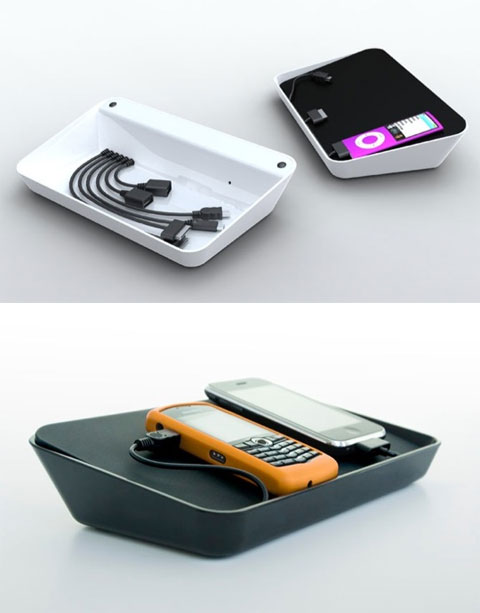 One of the best things about Refresh is that it's compatible with hundreds of different hand-held devices such as phones, PDAs, MP3 players, GPS, Game Consoles and Bluetooth accessories such as headsets and headphones. Here are some of the supported brands: Apple, Nokia, Sony Ericsson, Samsung, Blackberry, Motorola – even Sony PSP and Nintendo – and the list goes on.
The AC adapter, that connects this charging station, comes with 4 international plugs, which makes it even easier to use while traveling. Keep in mind that Refresh is not capable of charging the iPad because the iPad requires more charging power than the Refresh is capable of giving out.
All in all – this is THE place to charge.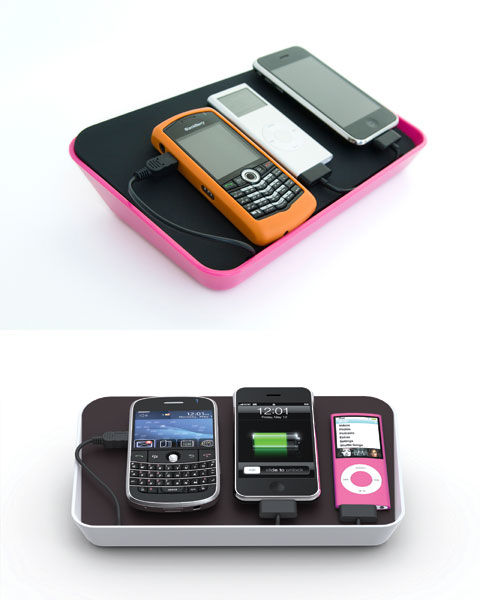 Buy This Item