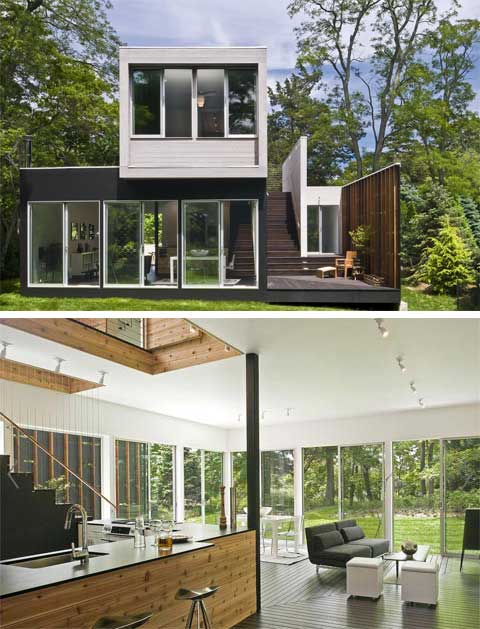 This small modern home sits on a narrow lot fronting the tidal estuary of Noyack Creek, NY. The texture and color of the siding reference a black box theater – a concept that fits perfectly to the new owners, a new York actor who wanted a retreat for relaxation and casual entertaining.
Despite the small site and budget, the architects managed to create a beautiful private residence with a total space of 1,350 sq. ft.. Carefully-placed windows let in light and water views yet maintain privacy from neighbors and the street.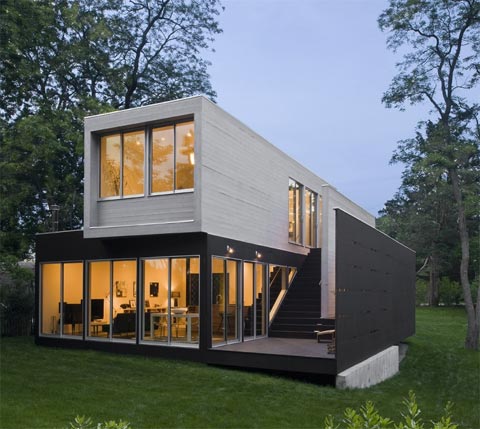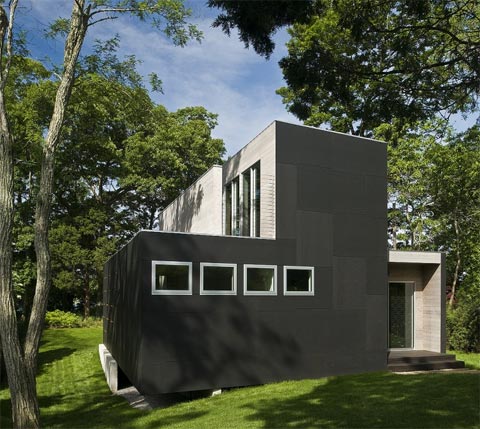 The ground floor consists of a loft-like living and dining spaces, which open up to an outdoor waterside deck at the back; this cozy outdoor space really feels like a room with two walls defining its shape; I also love how it links to the small guest room and to the second floor, via a flight of outdoor stairs.
Inside, a parallel staircase leads to the second floor where a master bedroom with a glazed wall overlooking the water, and a balcony awaits.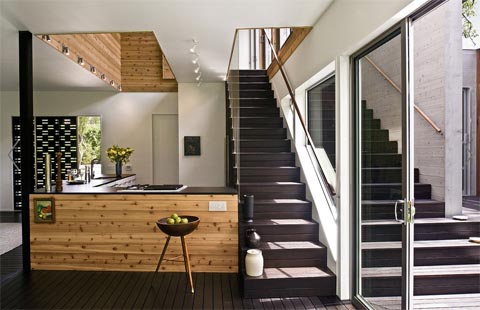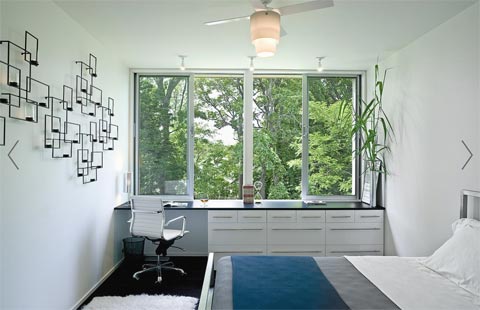 Overlooking the public spaces below, a bridge with a stainless steel cable guardrail, connects the master bedroom with a bathroom, almost like a catwalk.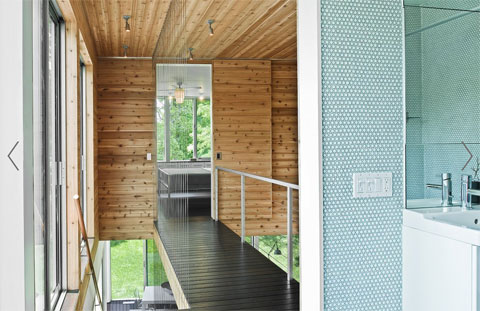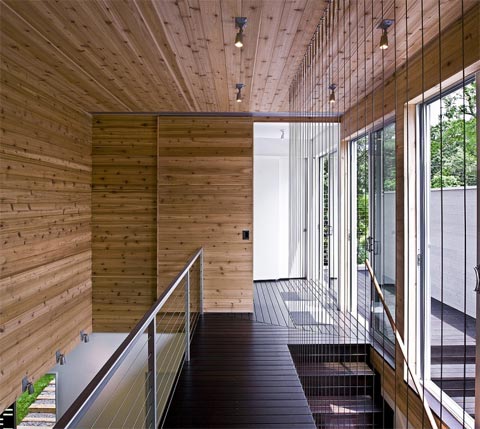 Beneath the stair a hidden guest room enjoys water views via a nearly hidden sliding door; this compact space feels like a true hideaway, a private nook for guests to enjoy.