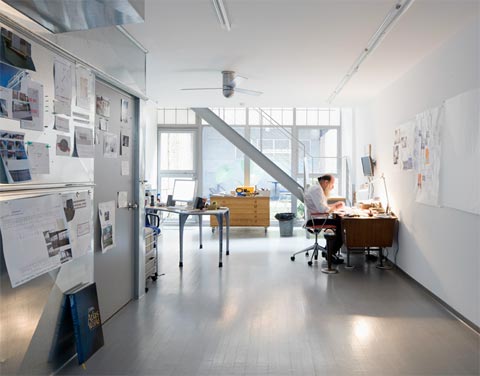 An existing two-story house from 1910 has been renovated and expanded into a 3,000 sq. ft., single family home in New York, NY. The result is a one-of-a-kind, modern townhouse that includes both an artist's studio and living spaces.
The ground floor consists of a studio opening up onto a back garden; first floor serves as a living space; third floor is an archive; the master bedroom is on the fourth floor; the top includes a green roof facing the front of the building, and a penthouse unit that serves as a private study.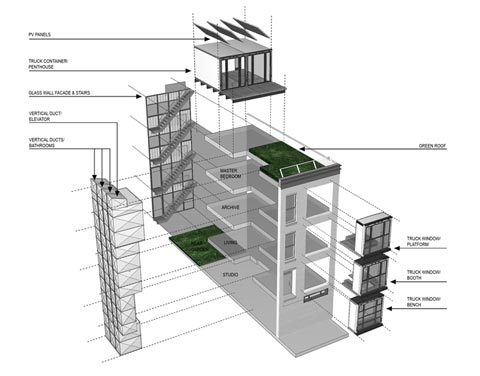 Part of the renovation also included a new front and rear facades; the rear facade features a glass wall and stairs, whereas the front brick facade features three protruding bay windows composed of stainless steel rear frames of truck bodies – how unusual!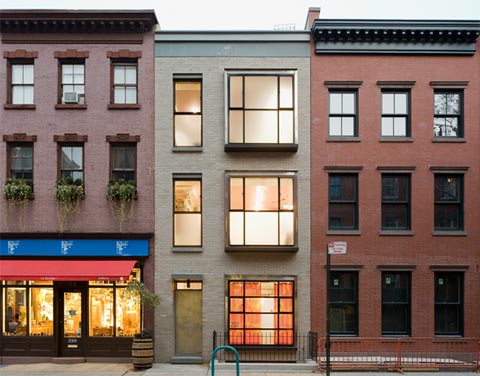 Inside, these elements bring ample of natural light while serving as a bench, conference nook, and bed platform.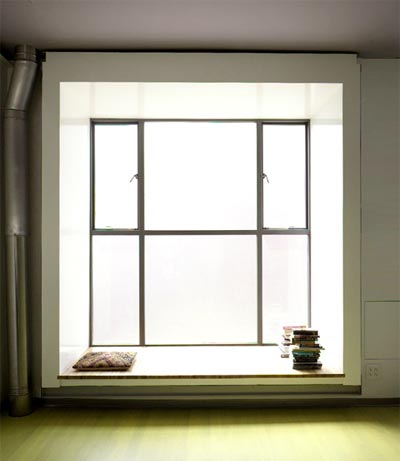 Featuring an open plan, the interior is minimal in design. A vertical, galvanized steel duct core houses the elevator, bathrooms, storage, and mechanical equipment. The roof also includes solar and hot water panels.