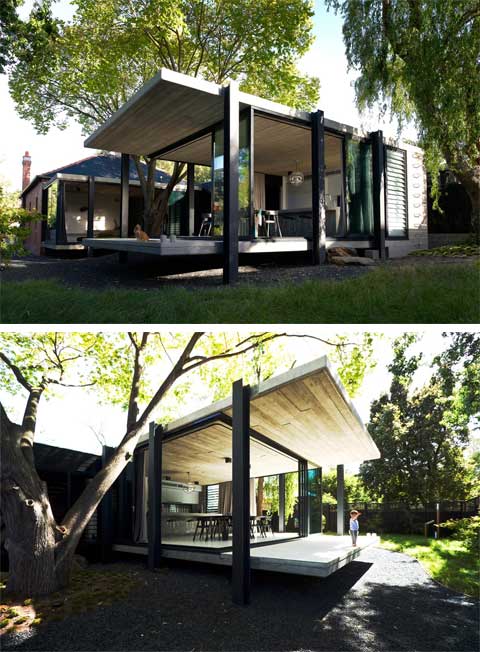 Located in the leafy suburb of Canterbury, Australia, the Elm & Willow House is a beautiful 280 sq. meter home that has been awarded the 'AIA Victorian Chapter Residential Award'. It consists of concrete, steel and glass, and provides a unique alfresco way of living.
The structure envelopes an intimate inner courtyard with a large tree, that provides both shade and the perfect nesting environment for local birds.
This charming outdoor space can be seen from almost every room in the house. Moreover, large glazed openings provide an ideal indoor/outdoor experience for the owners' family – I love the way how living spaces can be fully exposed to nature, both in summer and winter time.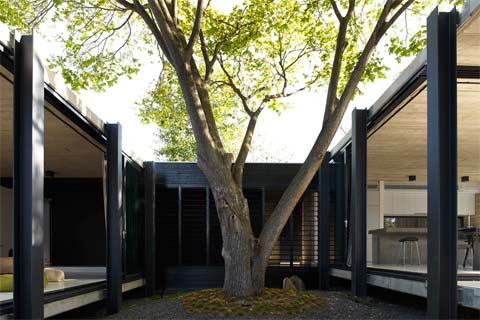 And if that's not enough, check out this gorgeous bathroom design, bringing nature even further into the house, through the use of natural materials and earth tones, rough wooden surfaces, and a skylight placed above the most stylish round bath tub.