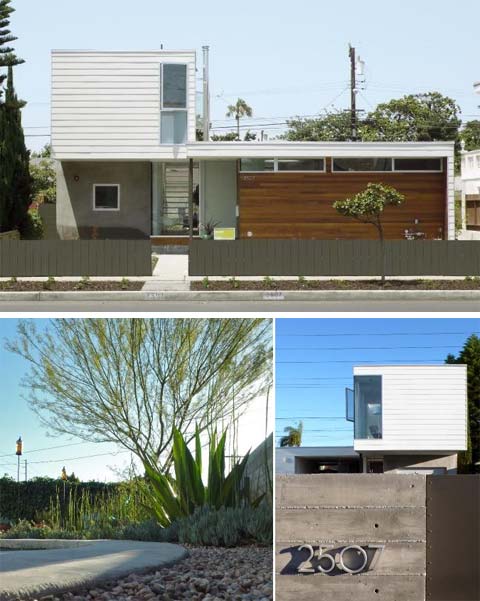 What was once a small post war house in Redondo Beach, LA, has been transformed into a modern live/work home, for a young professional, that feels larger than it actually is.
The original structure has been recycled as much as possible, keeping the foundations and most of the external framing intact, resulting in lower construction costs without exceeding local zoning regulations.
So how do you make a small house feel larger without actually changing its original footprint?
Most of the interior walls have been removed or relocated, resulting in a continuous living, kitchen, dining space; clerestory windows provide privacy and natural ventilation while framing the tops of nearby palm trees; floor to ceiling windows provide natural light;
a 14 foot wide sliding glass door extends the living space outside to a revived backyard and swimming pool area, making it the focal point of the new design.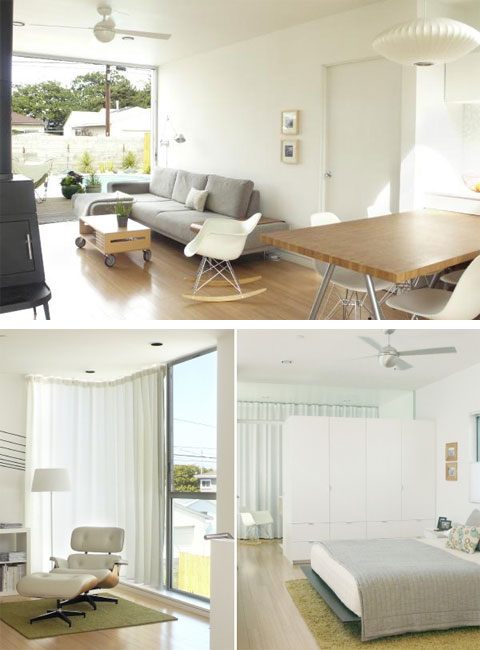 Before…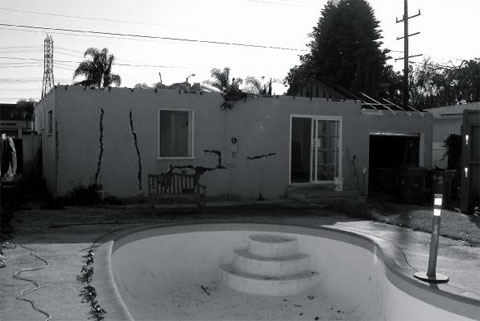 and after…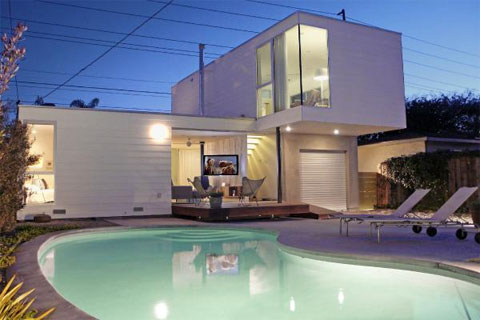 The only rooms that have kept their original location are the bedroom, bathroom, and the one car garage; a design studio with it's own entrance replaces a third bedroom and the old kitchen; the master suite is relocated to a new second story addition which cantilevers over the garage below, creating additional covered parking.
In terms of sustainability, high solar reflective roofing, light colored cement board siding, and a well insulated building envelope add to the passive solar design; in summer ceiling fans eliminate the need for A/C, while in winter a clean burning modern stove keeps the house warm and toasty. Furthermore, the house features a tankless water heater, FSC certified cedar, low V.O.C. paints, bamboo flooring, and xeriscape yards.