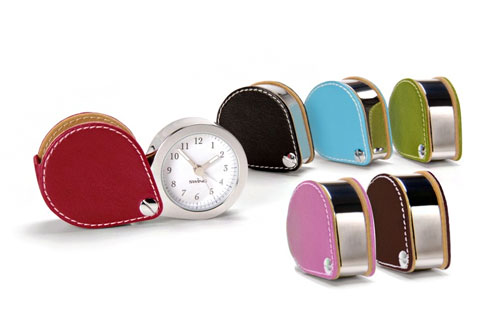 While traveling we have to adapt to different timetables. There's no escape – we still need our alarm clock. The Harrison is a stylish, compact Travel Alarm Clock – the perfect item to keep you being on time while on the go.
This is a great looking clock you'd like to take with you on any trip, whether business or pleasure. It doesn't matter where you go, what matters is you'll be on time, anytime.
It is constructed of colorful faux leather with a silver hinge and white contrast stitching. The alarm clock folds completely into its case and is protected by faux suede on the inside of the case.
It includes an alarm function, a glow-in-the-dark hour and minute hands, and an installed LR44 button cell battery. The external cover comes in a variety of colors of your choice. Sized: 2 1/4″ x 1 3/4″ x 1″ it'll fit in any bag, ready to be used whenever you need it.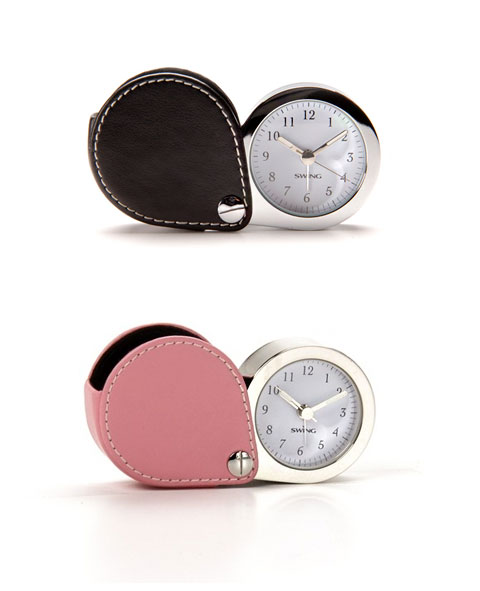 Buy This Item