The Terra Time watch is one of those wrist watches that you can really get attached to and enjoy for a long time. Its designer face communicates elegance and sophistication as well as a connection to mother earth. Composed of layers, the Terra Watch has an exquisite monochromatic composition that gives it depth and interest.
The Terra watch has six layers, each representing a layer of the earth. Each layer has a singular shape and also a unique shade of grey (ranging from light grey for the outer layers and dark grey for the inner ones). Because of the layers, the Terra watch has a subtle play of light and shadows and its look slightly changes throughout the day.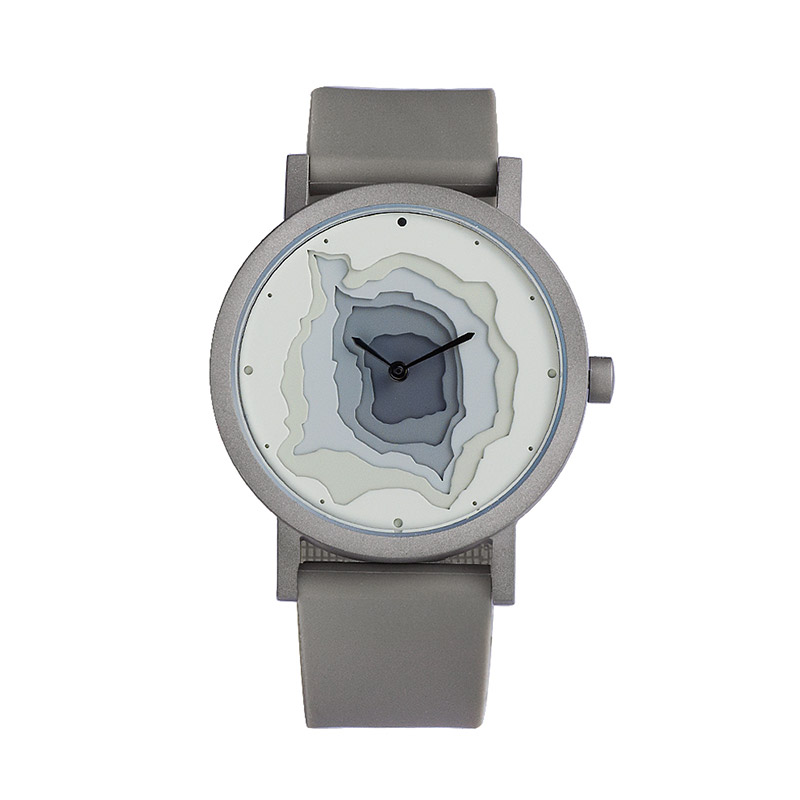 The Terra Time watch was designed by James Wines and Alex Donahue. They were inspired by a wide range of landscapes including stone quarry excavations and scenery with very distinguished contours.
The face of the Terra watch is made from stainless steel. The steel has a unique look since it undergoes a sandblasting process which gives it a more rugged feel. The strap is adjustable and is made from grey colored silicone that is soft and comfortable to the touch.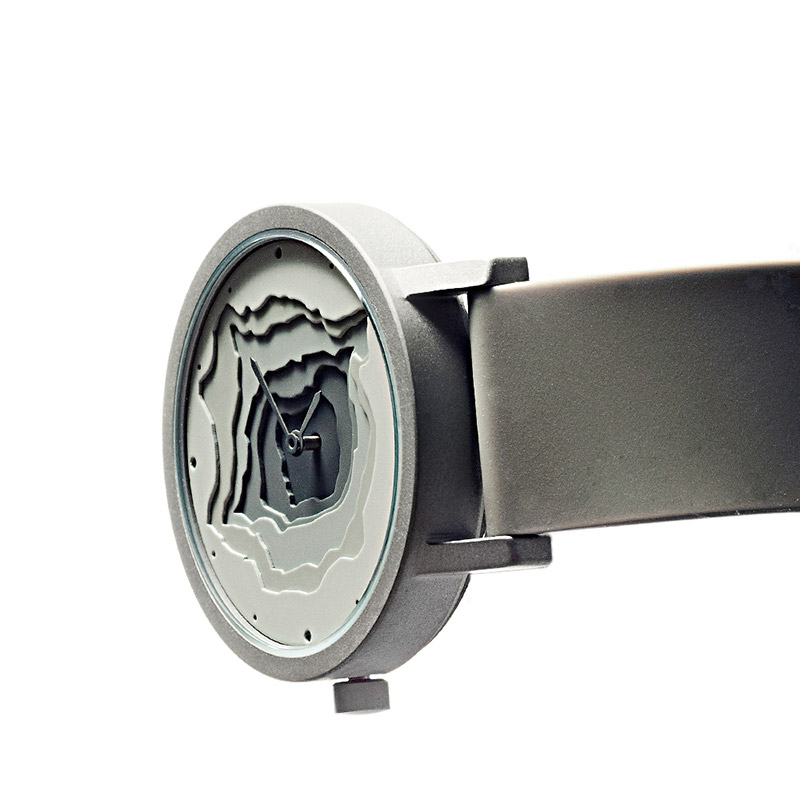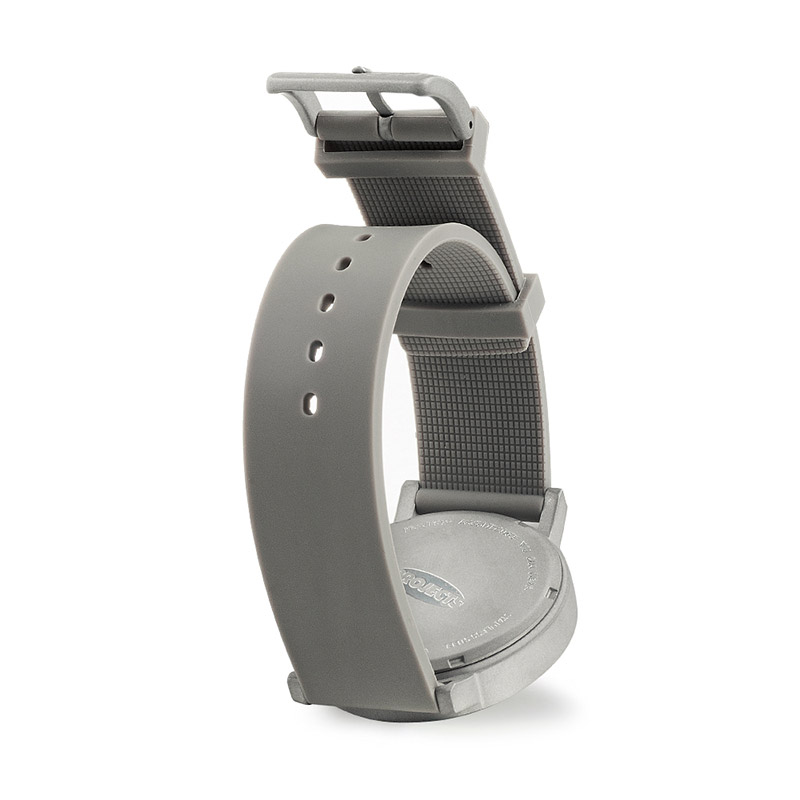 Design: Projects Watches
Photography courtesy of Projects Watches
Buy This Item