Imagine yourself waking up to the sounds of nature. Stepping out of your tent to a chilly morning, taking in the crisp air while you're all wrapped up in the coziest of blankets. Outdoor enthusiasts Wylie Robinson and Nick Polinko – the guys behind Rumpl – decided to take the everyday blanket and give it a twist. By applying the same premium materials found in sleeping bags and insulated jackets, the Puffy blanket gives you just the right temperature for a good night sleep.
Light and durable, each blanket features synthetic down insulation, 20D Ripstop Nylon with a durable water repellent coating. It's designed with curvy stitch patterns and available in a variety of colors and sizes.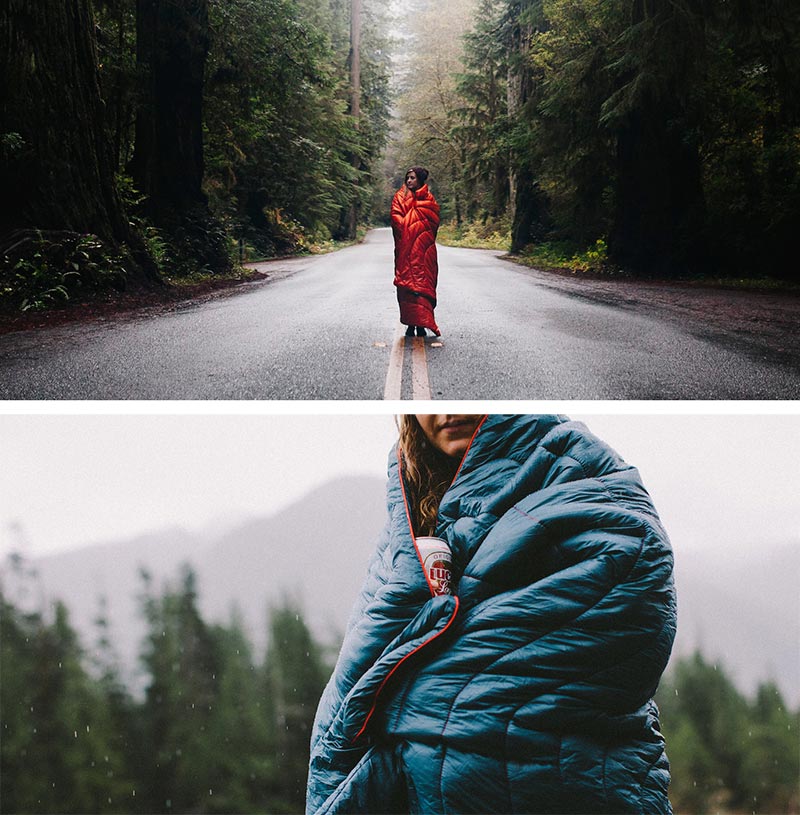 Puffy is warm, yet feels cool. And it looks cool too!
Compact and durable, makes it the perfect accessory for camping and music festivals; cozy and beautiful, makes it an awesome blanket for snuggling on the couch or in bed.
Puffy comes with a one year warranty, it packs down to a compressed stuff sack, and you can throw it in the machine for a quick wash.
Get ready to Rumpl!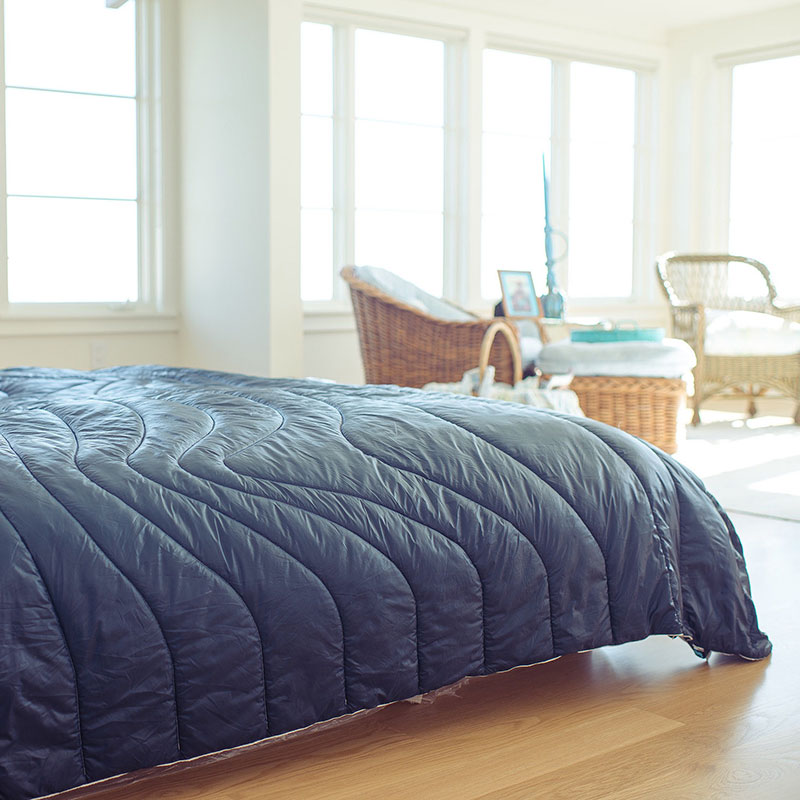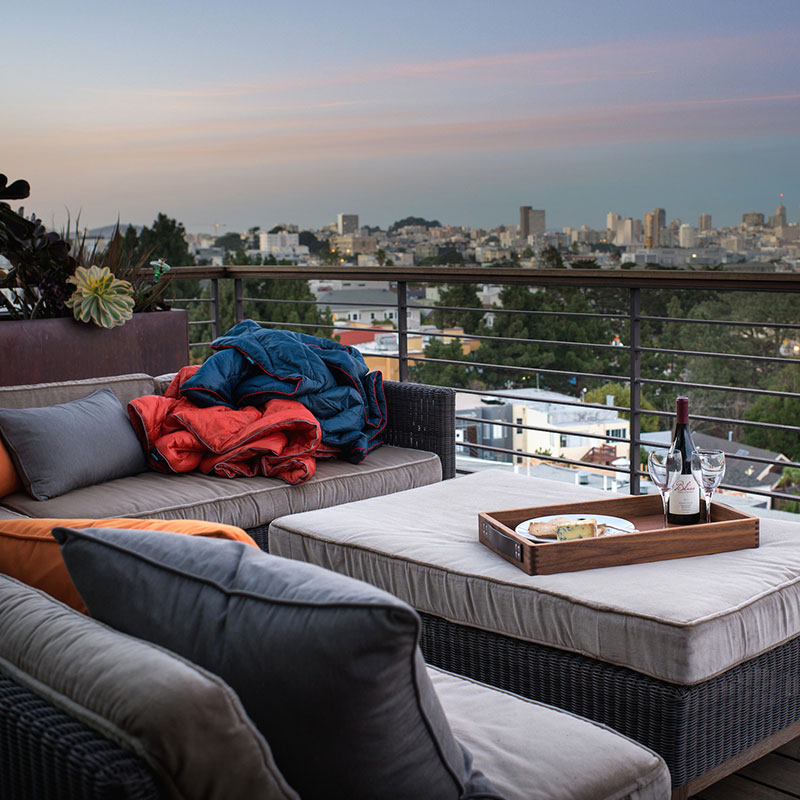 Design: Rumpl
Photography courtesy of Rumpl