The Shrine Sneaker Rack is ideal for all you sneaker aficionados, limited edition collectors, athletes "championship wall", or even boutiques. The Rack is a wall mount that enables you to display your favorite sneakers so that they always look their very best.
The Rack was designed in such a way that one sneaker is placed horizontally on the bottom of the rack and above it, the second sneaker is placed laterally displaying its bottom outsole.
Each Shrine Sneaker Rack can hold one pair of sneakers and you can create a fascinating wall by placing many Racks next to each other. What is really great about the Racks is that they display the sneakers in such a way that they appear as if they are floating on the wall.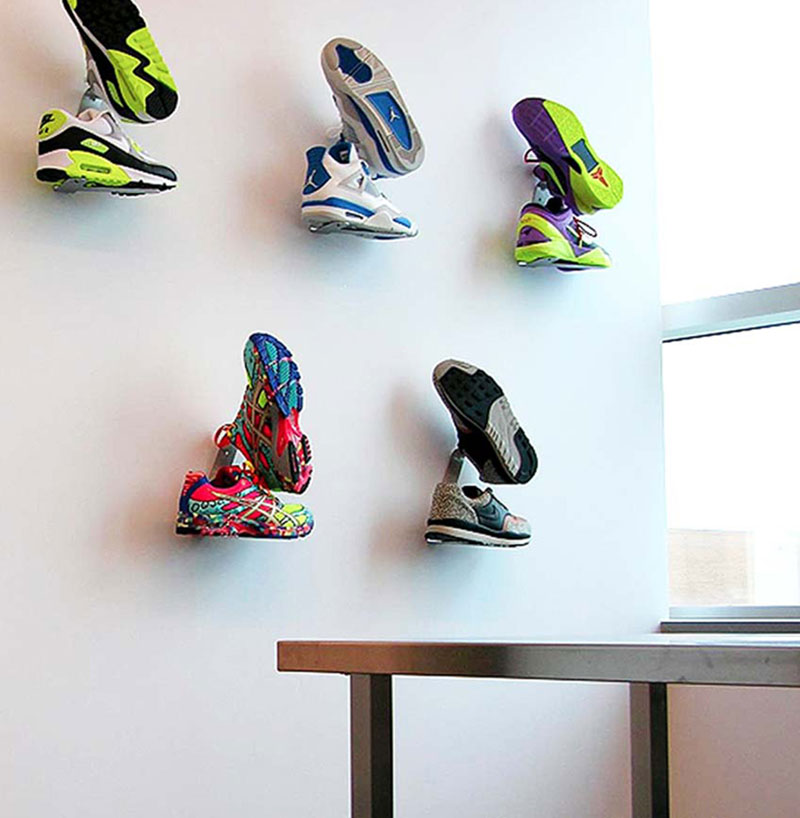 The dimensions of the Shrine Sneaker Rack are 10.5″H x 7.5″W x 5.2″D and it weighs 1.25 lbs. Set up is very simple and you can be done in minutes.
The Sneaker Rack is truly built to last and is made of stainless steel with a brushed finished. The package also includes two wall screws and two dry wall anchors. The Shrine Sneaker Rack is the first wall mounted fixture of its kind is made exclusively in Oakland, California, USA.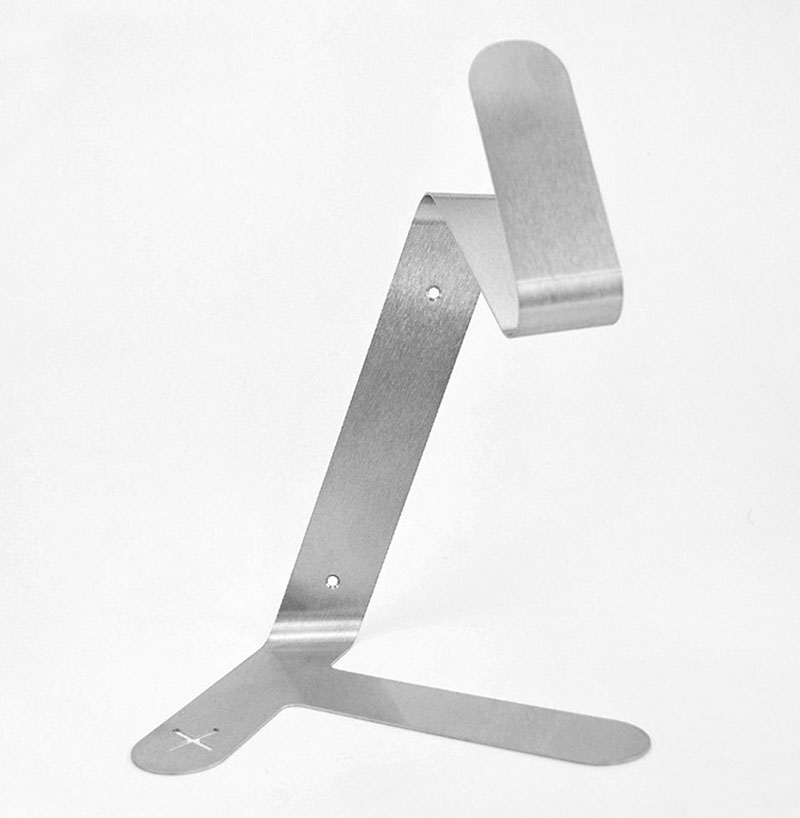 Design: The Shrine
Photography courtesy of The Shrine