The Leatherman Tread bracelet is perfect for those individuals who are always fixing and adjusting things. Now, with the Tread they can combine functionality with style, and wear their tools with pride. The stylish bracelet contains 10 unique links and almost each side of the link, plus the center, can be used as a different tool. All in all there are 29 tools- including Allen wrenches, screwdrivers and box wrenches.
Like a piece of fine jewelry, the Tread has an appealing modern design and an obvious mechanical charm about it. Moreover, it's also perfect for travel, so wherever you are you know that you have a bottle opener and a sim card pin remover…. The Tread also enables you to arrange the order of the links so that you have the links you use the most readily available (like the one to tighten the loose screw on your glasses).
The bracelet is adjustable to ¼" to accommodate different sized wrists. It is made from 17-4 stainless steel which is known for its durability and resistance to corrosion. Leatherman is so confident in the quality of its product that the company provides a 25-year guarantee.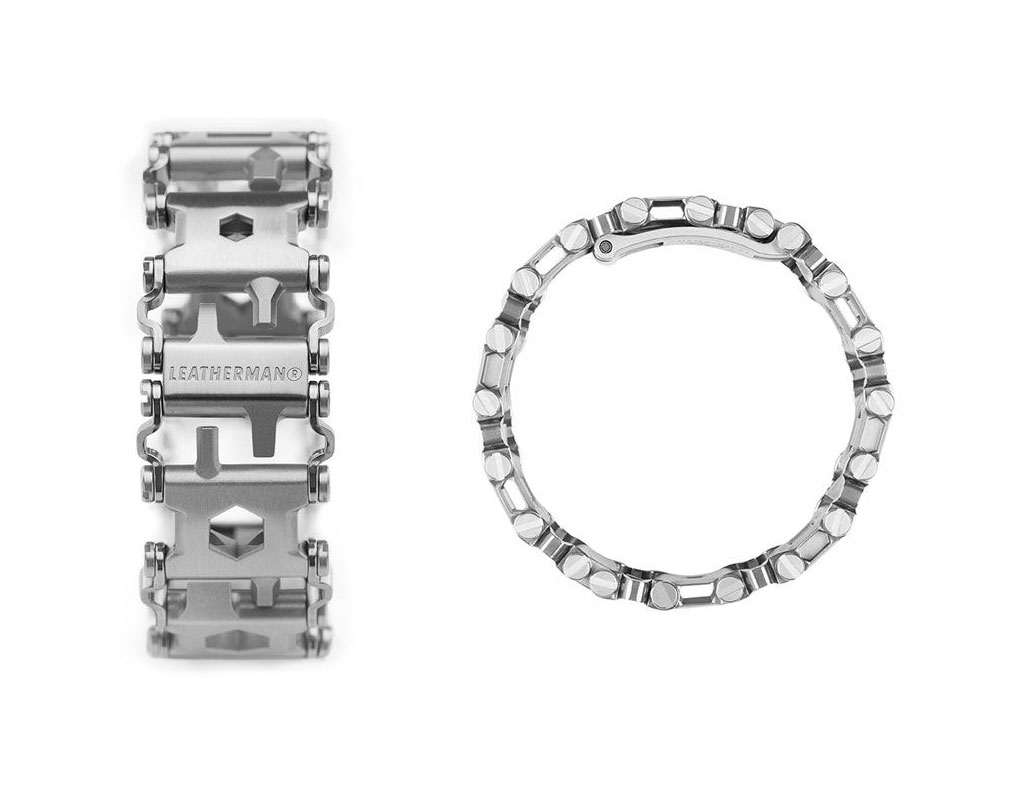 Design: Leatherman
Photography courtesy of Leatherman