Pocket and fob watches have an innate elegance. They are reminders of centuries past when men and women wore them on their outfits and perhaps time passed by a little more slowly. The T200 is a contemporary piece that has all of the benefits of a modern mechanism, but is reminiscent of the classic pocket watch. You can place it on your three piece suit, pin it on your shirt, or place it on your purse… anyway you wish you will have the time visibly available to you.
The T200 Pocket Watch has a 316 stainless steel case and a Swiss grade champagne plating. It has a classical three hand Japanese movement and gunmetal numerals. Its dimensions are 44mm x 64mm and in order to protect its face, it has a sturdy mineral glass cover.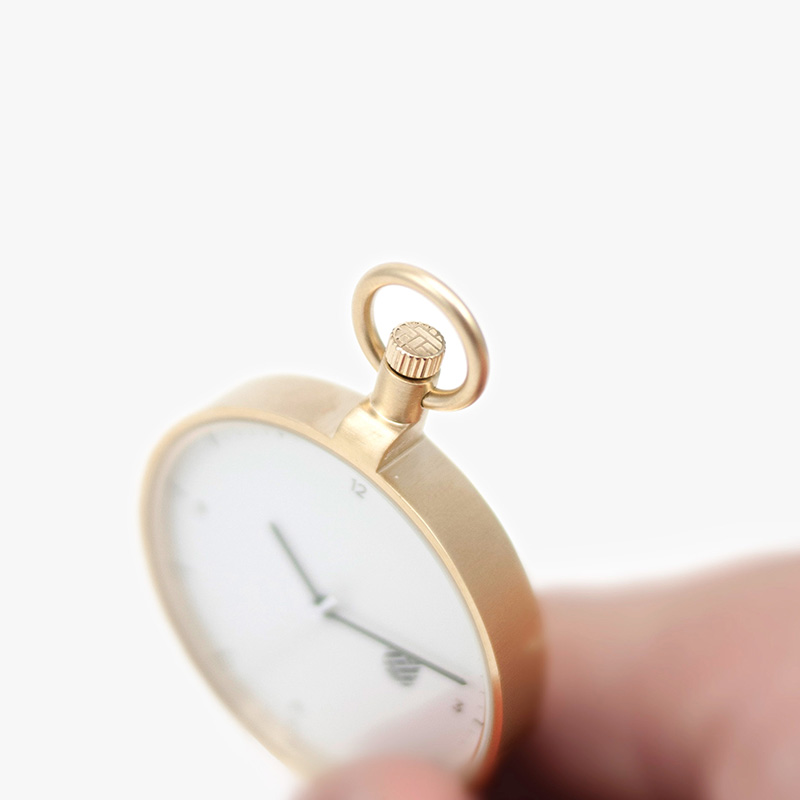 The back of the Pocket Watch has a warm Ebony wood cover (dimensions 50 x 50 mm). If you would like to personalize the watch you can easily engrave a short sentence on the back, which is secured in place using a stainless steel clip. The Pocket Watch has a leather strap available in navy, black or white which has a stainless steel snap hook.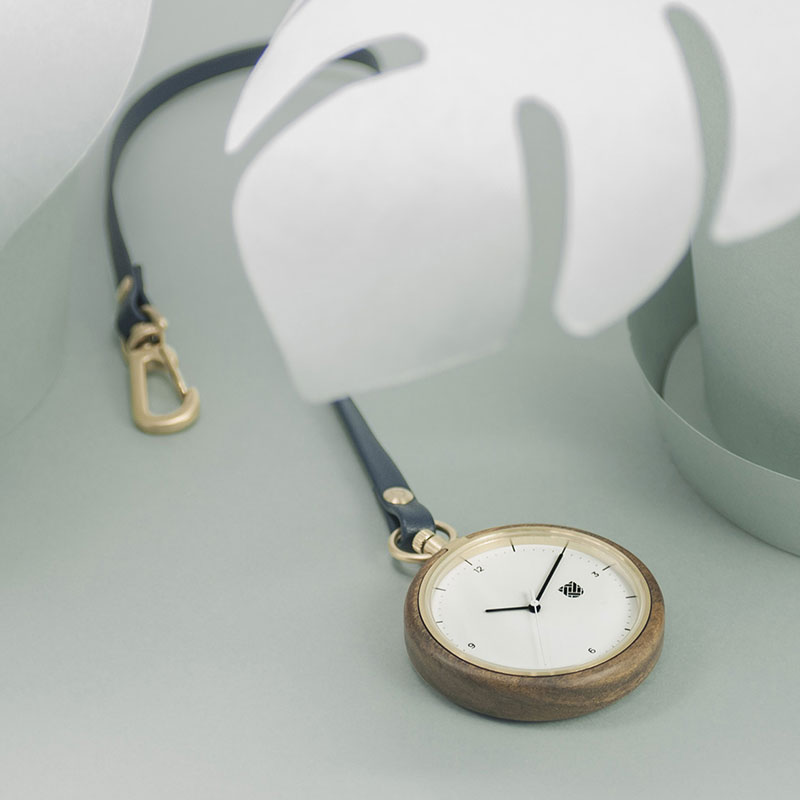 Design: MMT Watch Store
Photography courtesy of MMT Watch Store