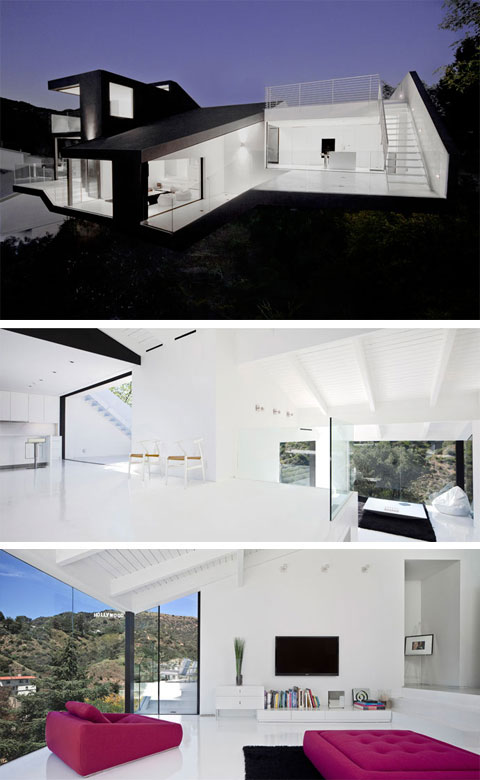 Located in California's famous Hollywood Hills, the Nakahouse is an abstract remodel of a 1960's hillside house. The existing structure, with its series of terraced volumes, has been completely reconfigured to open up to hillside views and the natural beauty of its surroundings.
The new structure is reconfigured and repackaged while keeping its original small footprint. The result is a series of interconnected terraced spaces with framed views, connecting rooms to each other and to the outdoors. White fluid interiors, that seem to have no boundaries, clash with black exteriors.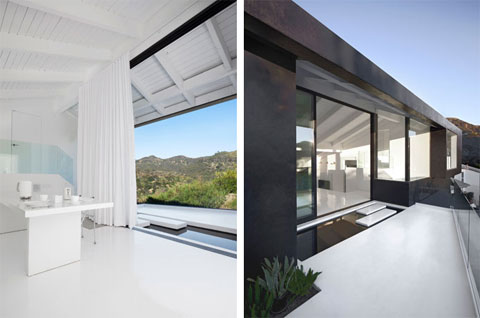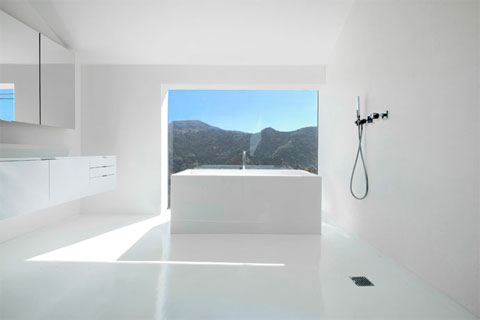 An extreme cantilevered terrace was added to link the kitchen/ dining area with the living room, with a steel stair leading to a rooftop sundeck. Terraces were also added to the bedroom wing and the upper master bedroom suite to extend the interior spaces via large glazed sliding panels that open and completely disappear into adjacent walls.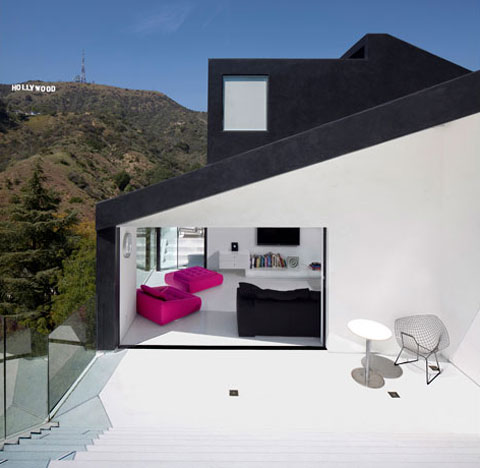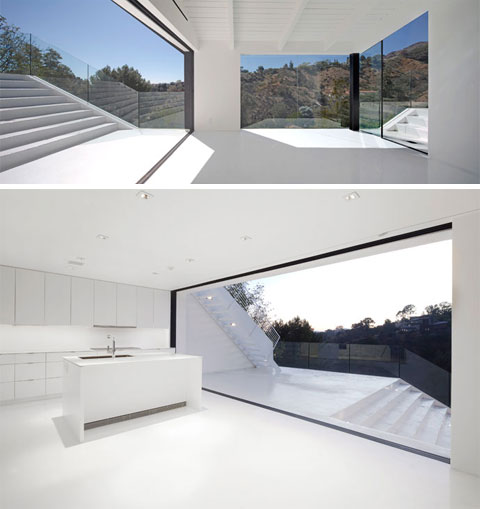 The house enjoys passive cooling via floor to ceiling glass-sliding panels that bring in hillside breezes; operable clerestory windows extract warm air; a high performance Sarnofil roofing system minimizes heat gain from the roof. It also features high efficiency fixtures and appliances, recycled content in the concrete floors, and drought resistant landscaping.