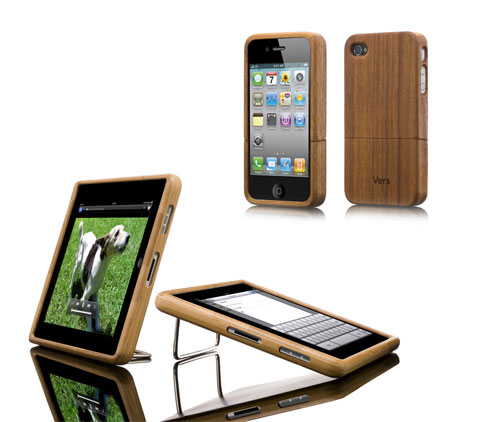 When it comes to protecting your iPad, iPhone, or iPod Touch, there is a wide selection of cases to be found. However, if you're looking for something unique with a natural touch you should check out the Slimcase line from Vers. This collection is hand crafted from solid Walnut or Bamboo, tailored for a trim fit and designed to protect your iOs mobile devices from everyday wear and tear.
The unique design consists of a durable, two-part slider case. Inside, your device is nestled in a soft, scratch-resistant lining, while the exterior features a durable, natural VOC-free protective finish, and of course, convenient openings for all buttons, connectors, microphone & speaker.
The design of the iPad2 is also enhanced by the addition of a metal foot. Whether you're watching a movie, playing a game or typing an email, the included foot provides the perfect angle, both for landscape and keyboard use, making this case surprisingly versatile.
Vers is also environmentally responsible – for every tree they use in production, 100 trees are planted to keep the cycle of nature unharmed.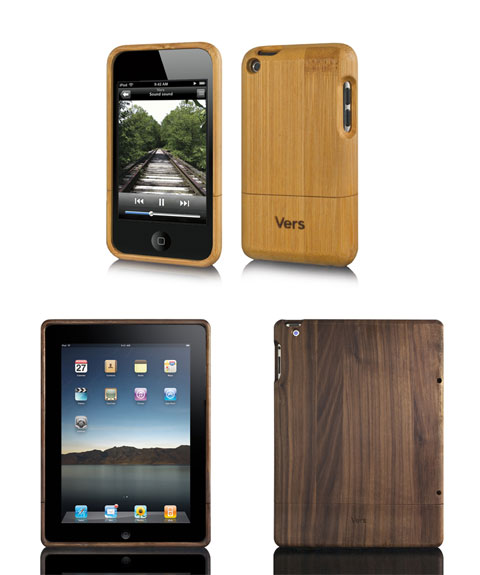 Buy This Item