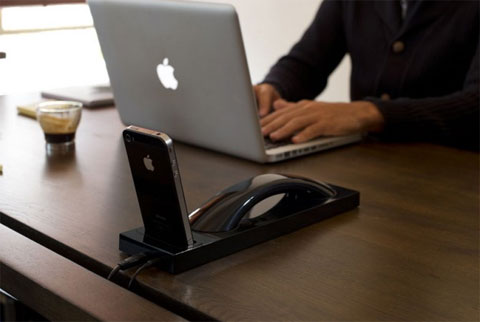 We all know the feeling after a long conversation with our iPhone we start losing our grip, and even if we have a Bluetooth ear device it sometimes feels like we're talking to the air, not to mention our battery power decreasing pretty fast. Meet Moshi Moshi 03i – a Bluetooth Wireless Handset that gives you a super firm grip and a docking charging device for your iPhone. Hello…
Here's a quick note: did you know that Moshi Moshi means Hello in Japanese? Well, now you do, so it's no wonder Native Union chose it for their extremely attractive smartphone connectivity device.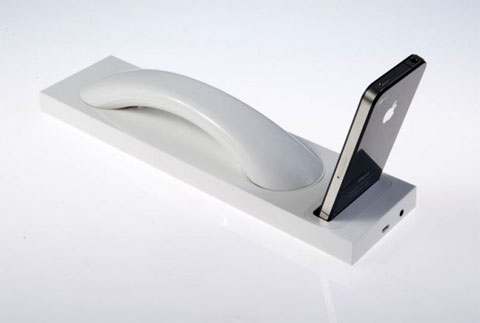 The Moshi Moshi 03i uses the V2.1+EDR Bluetooth technology which allows you to wirelessly connect between two devices, for example two smartphones or your iPhone and your laptop computer – perfect for using your mobile phone while you're working at your desk, or for making internet calls such as Skype and Google talk. It also provides an easy connection to your computer via USB to sync your iPhone.
And what about the reception you ask? Well, in this case you don't need to worry at all cause it's all been taken care of! By placing your mobile phone at the location with the strongest signal strength you can even take the Moshi Moshi 03i to the other room and still get a perfect reception.
This modern looking device also has one of the best noise reduction system that will ensure you a crystal clear sound, and with an extended life battery you can talk up to 6 hours. Available in high gloss black and white colors.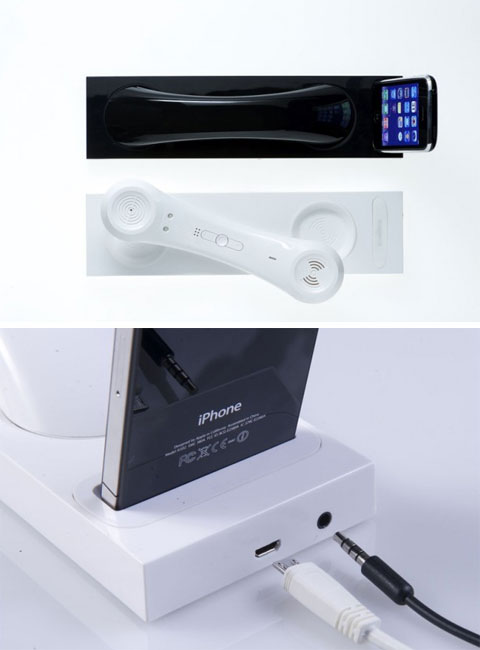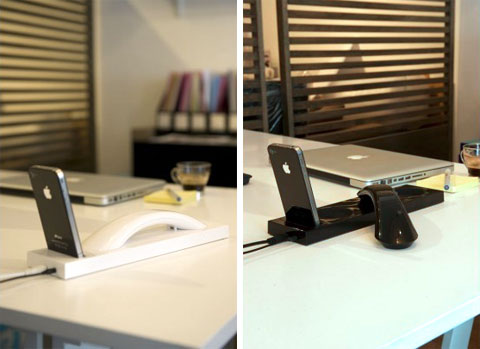 Buy This Item