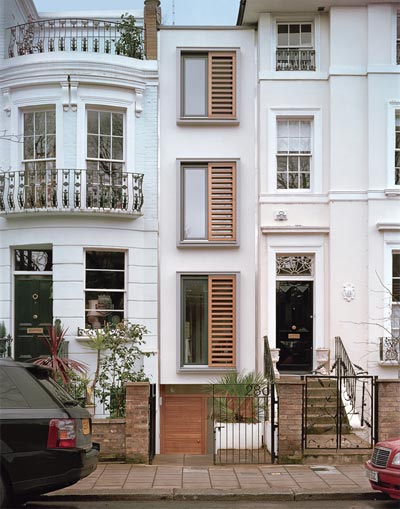 When I saw this photo I thought to myself: wow, this is a tight space; I mean it's London's Notting Hill and all, but still I couldn't imagine how a family could possibly live there. Well, it seems I was wrong because architect Luke Tozer managed to successfully utilize a tiny urban lot – only eight foot wide- to squeeze in a four-story environmentally-friendly home.
The Gap House was carefully planned so that the entrance area is located facing the street in the narrowest section of the house, topped by three bedrooms. This way, kitchen, dining and living areas can enjoy a larger space at the back, and offer a much greater sense of space by opening onto a courtyard via retractable glass walls.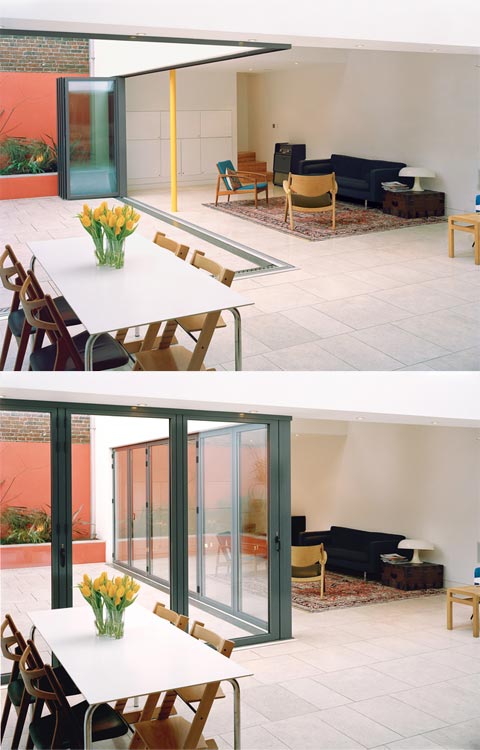 The building actually steps down at the back to the courtyard garden, positioning the main living spaces on the lowest floor. No doubt you need an extremely creative architect to come up with such a plan.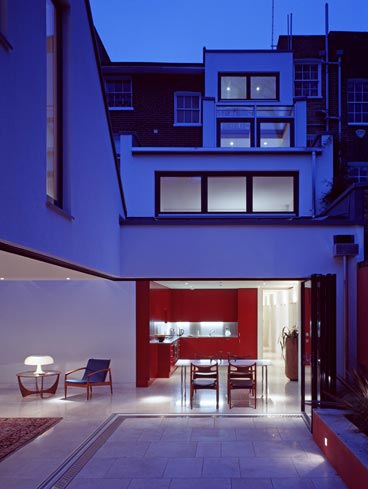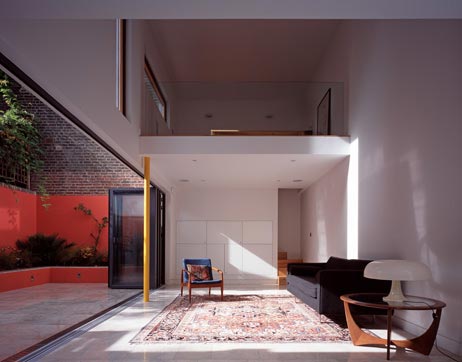 Dealing with clutter is one of the main problem when living in small spaces; in this project, built-in storage and shelving, cleverly positioned in alcoves and recesses, provide much needed storage space.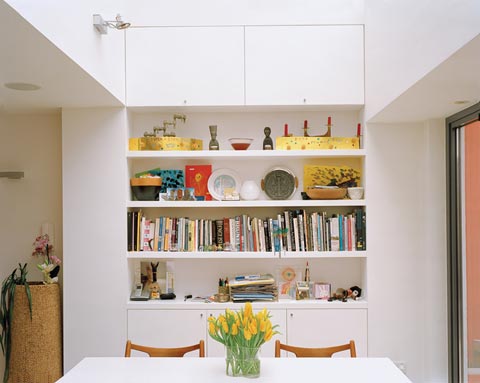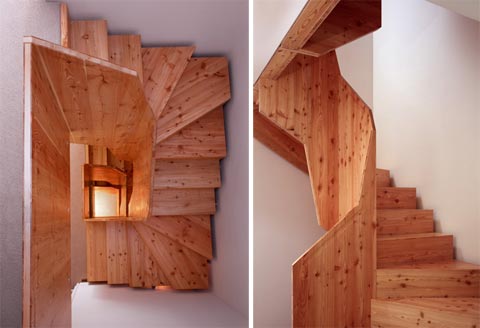 Despite the unusually narrow lot and various access problems, Tozer managed to build a beautiful, sustainable timber-and-steel-frame house, with features like passive solar design, highly insulated building envelope, rainwater harvesting, and geothermal heating systems. Well done!