This black chunk of building is surprisingly inviting. It invites you to explore what the heck is this weird dark block doing on the peaceful lawn. Some of you might consider it dull or think some other unworthy things, but you will be mistaken! Ladies and gentlemen, let me introduce you to one of today's biggest trends – modern rural architecture (in case you are not in the loop).
The Oeken Pavilion is a small 700 sq. ft. home (not a garage, as some of you might have thought), situated on a farmhouse territory in the Netherlands. The house consists of two rooms: a shower room with a toilet and an open plan of everything else (thank God, at least this separation exists, some people still accept the idea of not taking a shower in public).
The simple wooden structure unit (which repeats every 0.5m) is used here and is exposed fully within the interior. It is exciting. The other exciting thing about this house is the outer facade decoration, performed with lamellas, which gives the interior a special light-and-shade game and serves as a kind of protective skin for the building. Feels safe!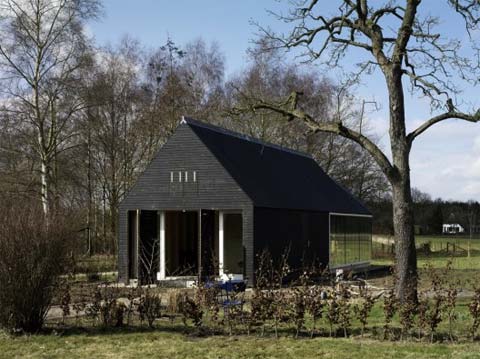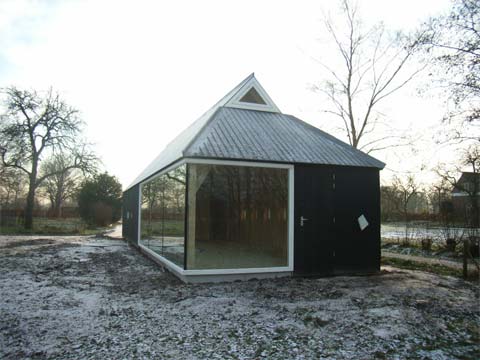 Is the design of the house urban enough to be called ''modern rural architecture"? I think it is. For what is ''modern rural'' if not something that has been taken out of the urban design, put into nature (NB – the visual quality of this nature must be rather high!) and if observed for a longer time magically turns into ''modern rural''?
On the other hand, I have to be honest with myself – I could live with this rural. If this is rural, I could go rural. Do you think they have Wi-Fi there?