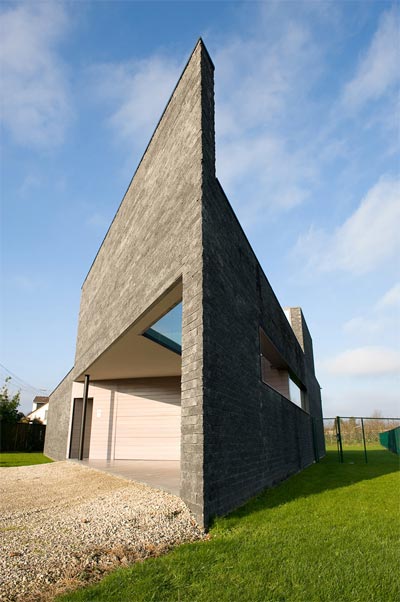 This project is situated in the rural area of Eastern Belgium. The ground floor takes a vast area of 350 m2, but it enclosures open outdoor spaces within its walls. The entire planning of the Kempeneers house is orientated from the outside envelope towards the interior spaces. The house is not exposed to its surroundings, quite the opposite – it looks like a modern fortress.
The walls are covered with a grey brickwork, which makes the appearance of the house even stricter. and I wouldn't call the few visible openings in the outer walls really friendly.
Despite such a 'closed' artistic philosophy, the horizontally stretched volume of the house somehow corresponds to the character of the landscape – it seems to be still and reliable, just like the outline of the house.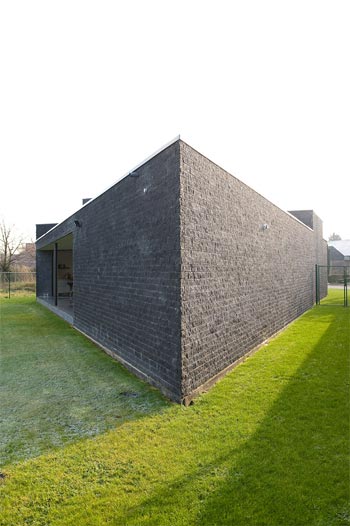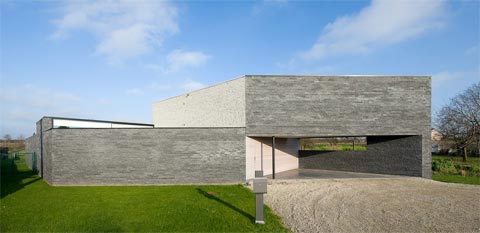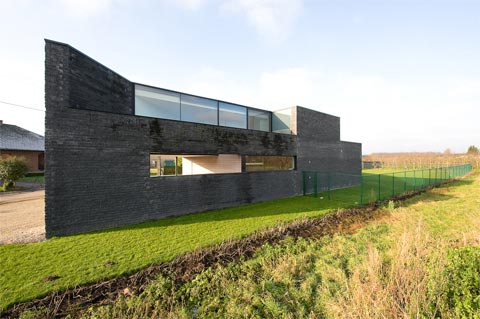 The most exciting thing about the interior of the building is the staircase. It is scary and exciting at the same time and is really not for the faint of hearts. I love floating staircases and this one is simply wonderful! Whatever you do, don't close your eyes…
The stairs lead to the first floor which is approx. 120 m2. and as you've already guessed from the appearance of the stairs, the rest of the interior space is also performed in a very minimalistic style.