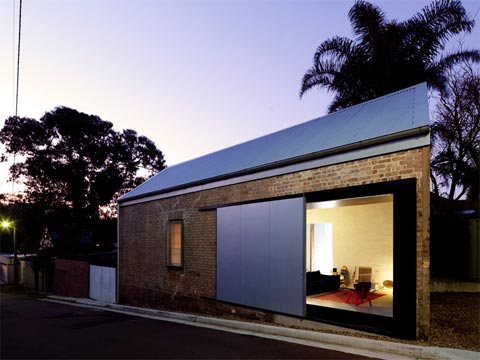 This small brick house, dated from the second half of the 19th century, was in a deteriorated state when it was bought by the current owners. The building had hosted different functions during its existence, like coach-building workshop or an artists' studio. Frankly speaking, I'm not sure if I would buy such a thing (not really valuable from the historic point of view) and in such a technical state, but the new owners had a strong vision and succeeded in turning the structure into an interesting place with its own distinct style.
Actually, the building was nothing more than a rundown shed and its age (from 1860s) is not that old, but its conversion is still exciting and worth exploring it. The building has got a new life and a nice street elevation. The project area is 796.5 sq. ft. and it is located in Sydney, Australia.
More than half of the area of the ground floor is given to an open plan living/dining room that is very bright and joyful. There's no one or two color composition to dictate style to the inner space; it's rather the power of every single object that makes the whole space so vivid; A blue sofa, glass tables, a colorful carpet, designer chairs – everything looks not really united, yet funny and well at the background of modernly white walls and floors. And all that combined with the exposed wooden structure elements of the roof which gives an old flair to the interior space as well… Interesting mixture!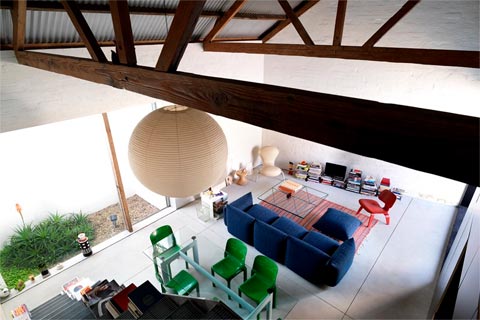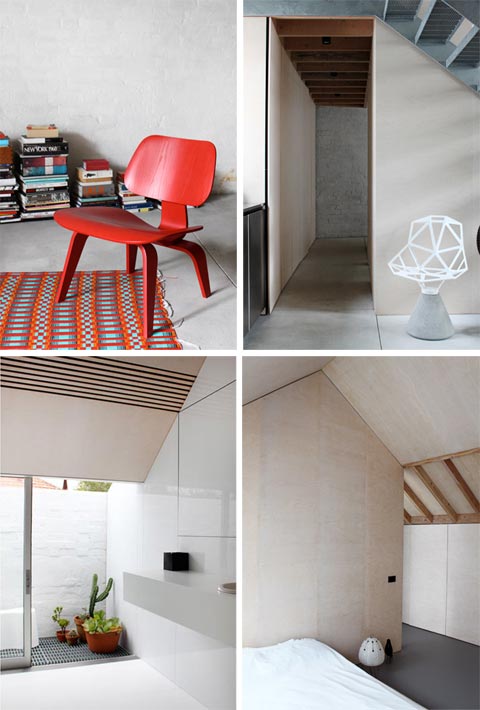 The stairs to the first floor, that takes only half of the house space, are also unconventional. Raw metallic structure with clean industrial lines and no railings.. Not especially children-friendly but fits perfectly with the entire design theme of this wonderful home.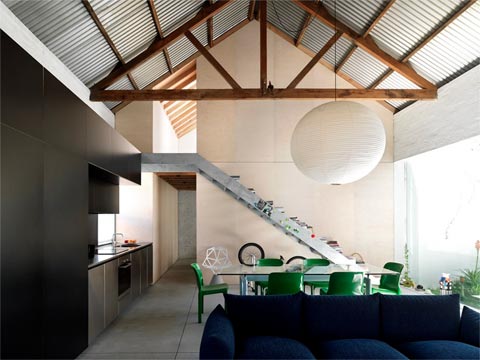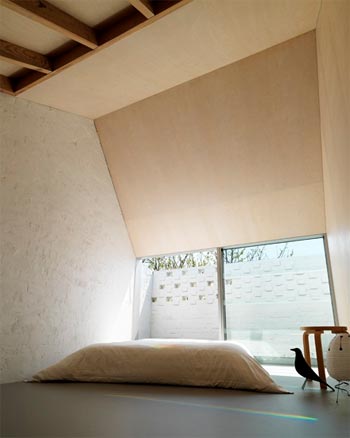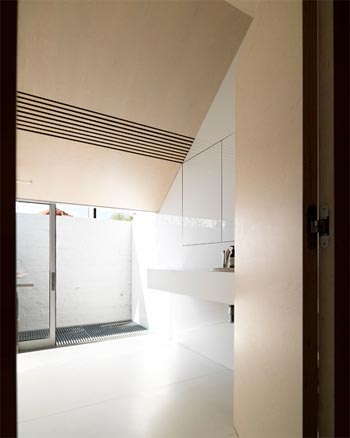 Photos: Justin Alexander