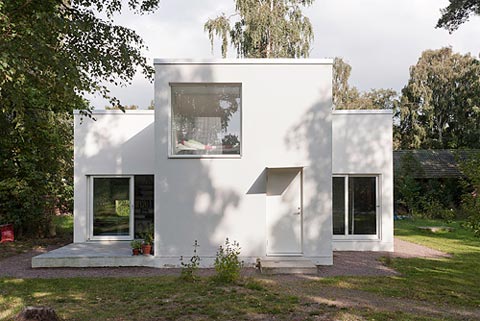 Summerhouses always reflect joy and pure amusement. On the coast of Hoganas, Sweden, Stockholm-based practice dinnelljohansson has achieved this goal by designing a minimal space for a lucky family! Let me guide you through this contemporary reinterpretation of Palladio's world renowned villas in the Veneto region… but in a more limited budget scenario.
A cross-shaped plan of only 57 sq. m. sets the mood for a generous open configuration. Ground floor is composed by entrance, kitchen, dining and living area and bathroom. A linear stair leads to a lofted bedroom with a minimal net division to visually isolate this small private space from the communal area below.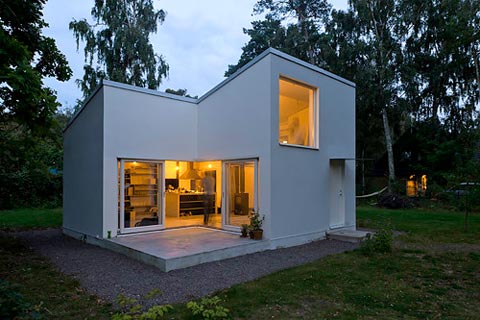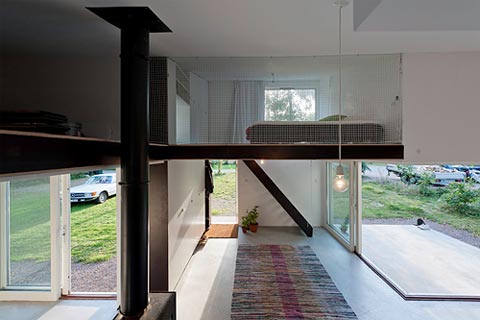 Artificial heat sources play a crucial role in this tiny domestic stage: fireplace and kitchen stove are placed in the cross center, adding to the comfortable atmosphere of the interior. Like any good summerhouse, this fine example of spatial economy establishes a strong connection between inside and outside spaces of the house.
Large sliding windows open to the outdoor allowing the owners to celebrate a warmer day or night. They also allow natural daylight to stream in and enhance the contrast between black (fireplace and kitchen elements) and white (wall and ceiling surfaces). Like in a Palladio´s villa, the color of the exterior is extremely important to assume a meaningful presence over the surrounding context. White is the chosen color and if you look carefully, this peculiar detail turns suddenly Palladio i Strandbaden into a bigger villa!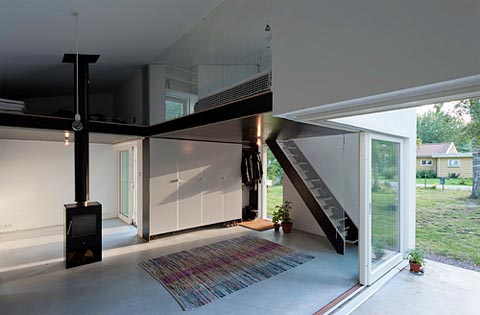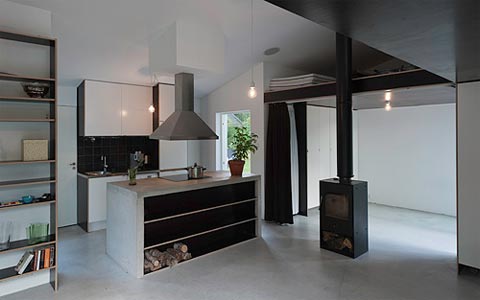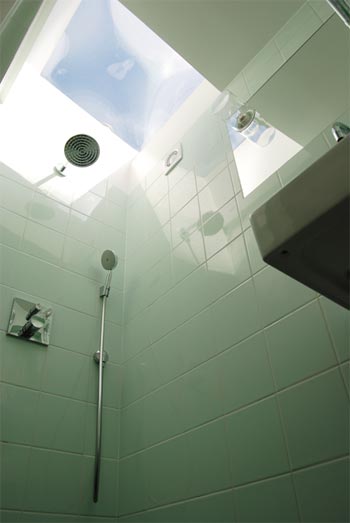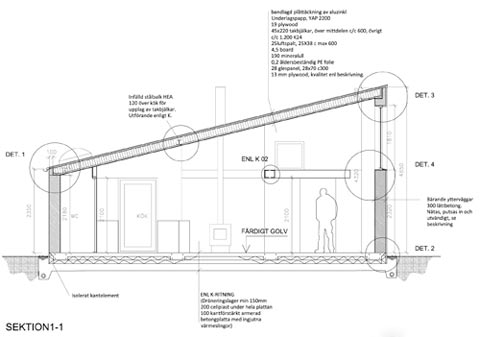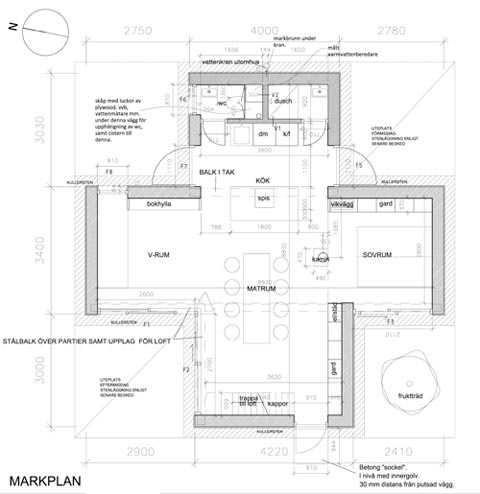 * More info at dinelljohansson