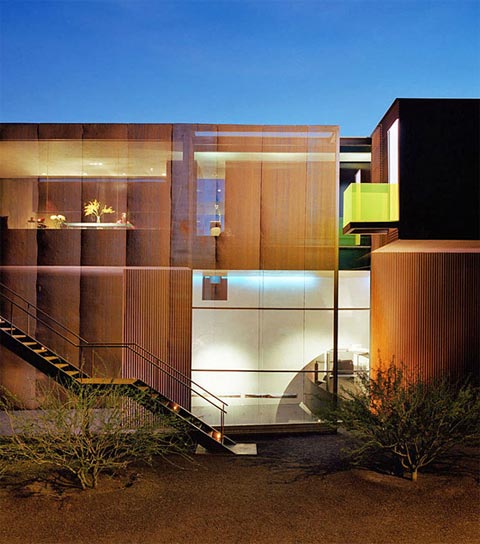 It is no surprise this house is situated in Arizona. Doesn't it look Western enough? Apparently, the clients and the designers of the house love this American flair of the fabulous Wild West.
Cladded with harshly looking profiled metal panels and composed of rough cube blocks, which resemble a quaint water-tower structure in the middle of a Western American town in the beginning of the 20th century, the building is definitely stylish and has its own peculiar atmosphere.
The territory of the house corresponds to its tough character, as well: the ground is covered with stern grey gravel, from which only a few plants grow. These are the bushes, the form of which reminds a babies'-breathe. Moreover, these plants add up to the western air of the building, too.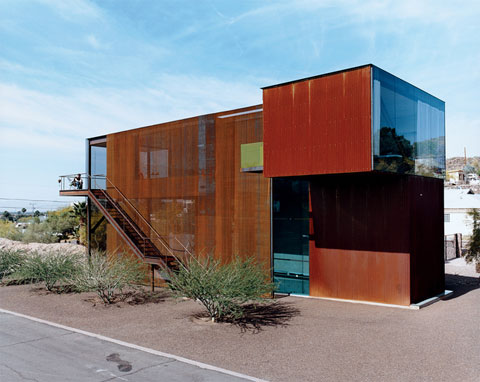 However, the unapproachable at first sight and impressive atmosphere of the house is softened by the vast glass facade areas that stand in contrast to the raw metal walls. Yet, the catchiest thing about the outer appearance of the house is the perforated, half-transparent metal panels, applied here not only to decorate the elevations, but also as the additional sun protection for the interior space.
The other outstanding design feature of the house is an open staircase – rough with naked metal stingers. The stairs seem especially dramatic when we take a look at the narrower elevation.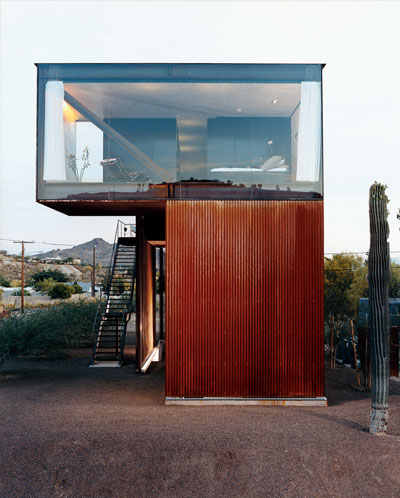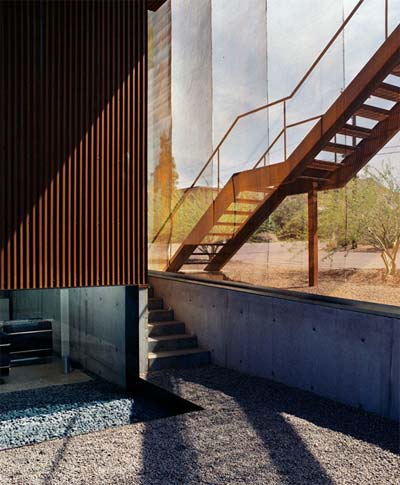 The house's look from this side is clearly divided into the lower – closed and dark – volume, the upper – glass and light – larger volume, and the cool Western open stairs which kind of stand apart from the whole composition. I can't help mentioning the mountains and the cacti plants that are to be seen in the fore- and background of the view. So Western-like!
Yet, the designers couldn't refrain from being playful! Harsh Western decorations details and severe colors… and suddenly – an astonishingly fresh, apple green glass balcony rail!
The interior design (behind the metal veil, mentioned above) is, unlike the outer skin, classically frozen – cold, black-and-white surfaces, classic designer chairs, spacious rooms. Fascinating contrast with the outer appearance, one that makes me want to visit this house myself.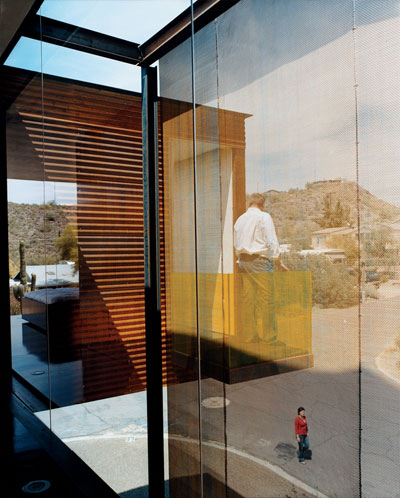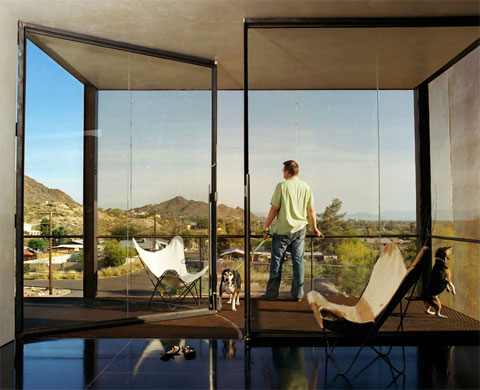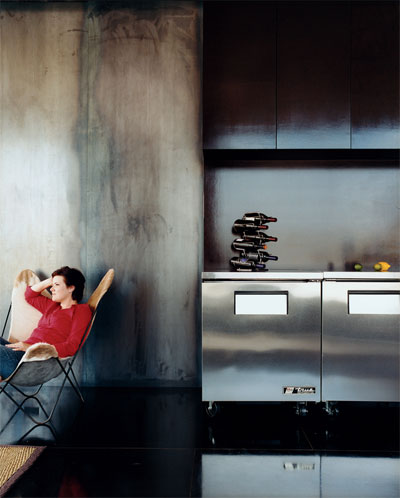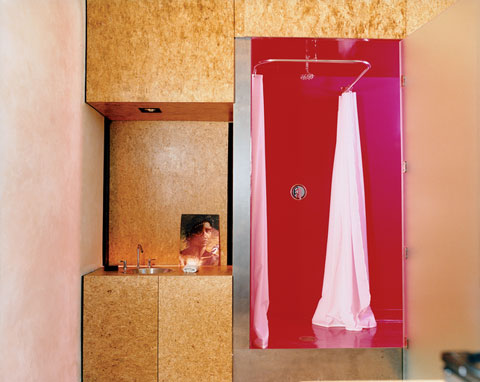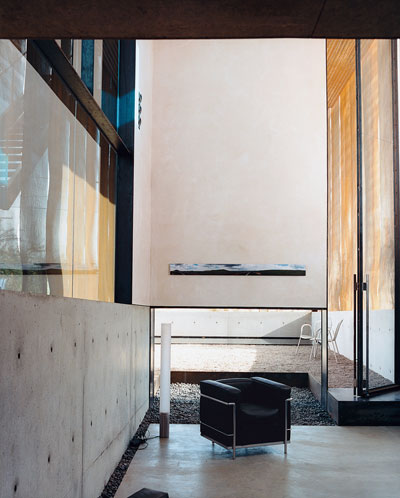 Photography: Gregg Segal.