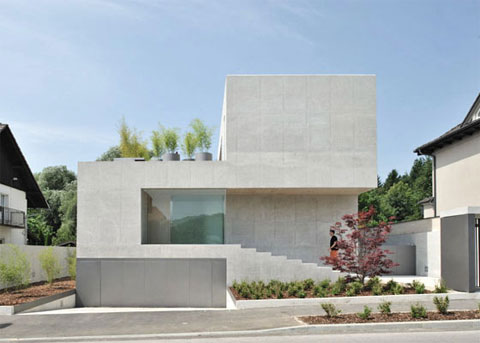 You might think this villa enjoys sun heat somewhere on the luxurious California coast or the French Cote d'Azur. You would be mistaken: this time the story comes from Ljubljana, Slovenia, so don't be led astray by the southern, Mediterranean appearance of this house. Such a location makes this project even more exciting…
Indeed, the exterior look of the house has a salty feel to it and you catch yourself imagining the sea in front of the house. Solid concrete wall surfaces and clearly readable general building volumes, used to compose the body of the house, are the main instruments of the exterior design here.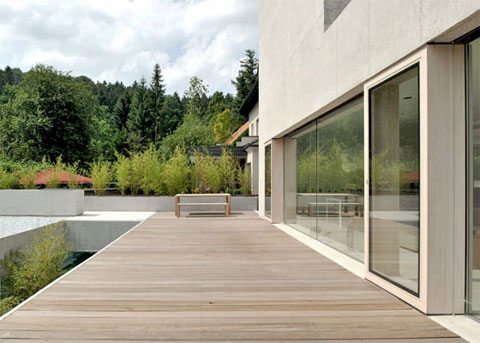 What is special about this house is the typically southern impression of the space privacy, even closeness: there are vast areas of blank walls with few openings which hint that they surround different inner spaces, where lots of things are going on, hiding the residents from the harsh sun as well as from curious glances.
Yet, not only are the elevations so coastal: the planning structure reflects most of the main "Mediterranean villa" points even stronger than the exterior design. This becomes clearer after taking a look at the architects' sketch of the architectural structure's philosophy: 3 levels, named "patio house, pavilion and box". (love this kind of authors' drafts, they are always so authentic…)
The "patio house" serves as the base foundation platform. It incorporates several separate open spaces, providing interesting views and a big decked terrace to be accessed from the living room on the first floor.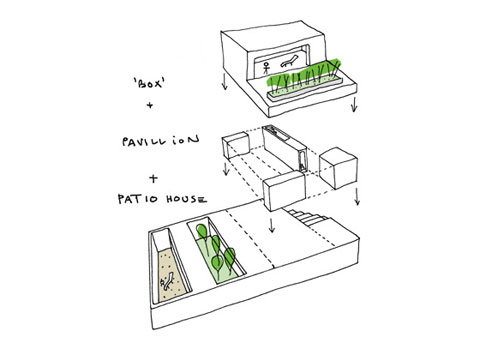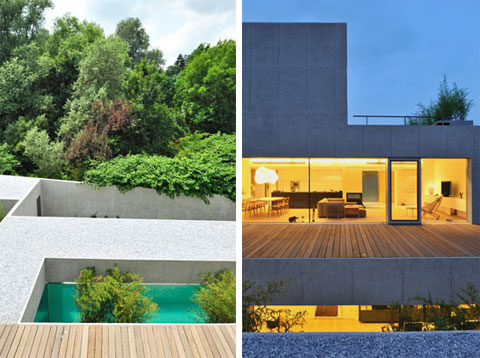 Unfortunately, I don't know the size of this home. I assume, however, that the total built area of the "pavilion" level must be about 700 sq. ft. This shows that the house is rather generous in space. Well, Mediterranean style!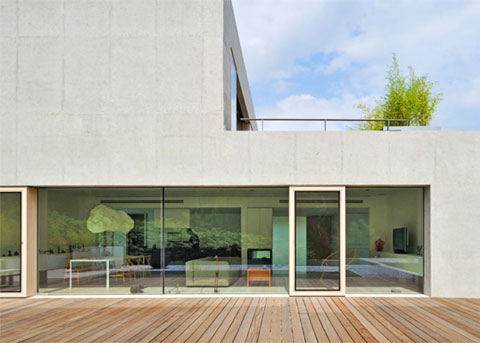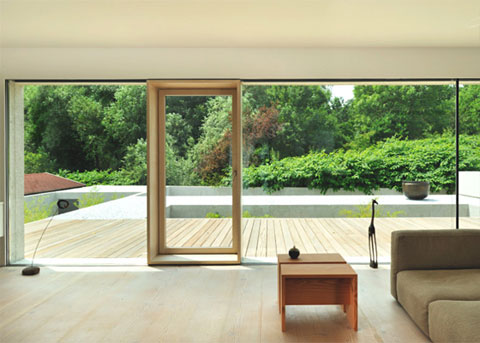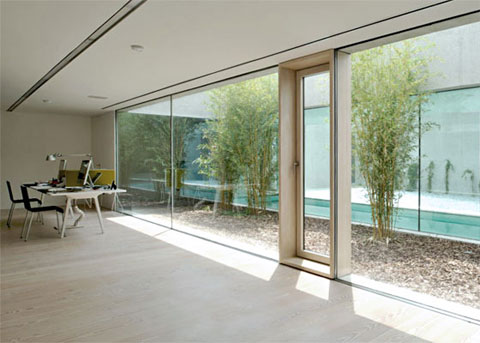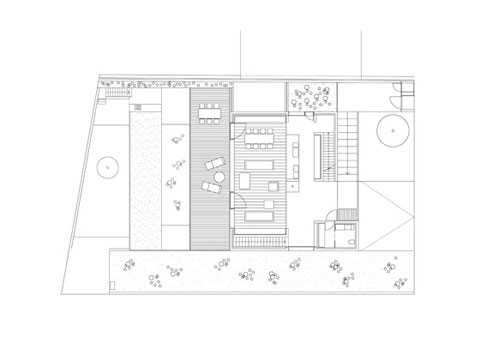 Photography: Miran Kambic.