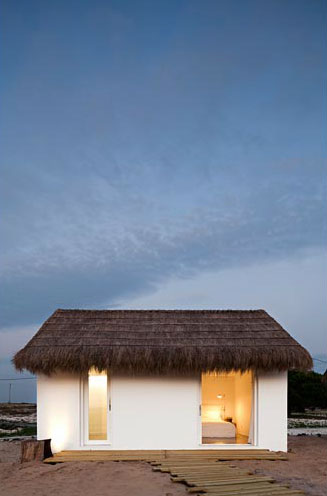 Sea and sand set the scenario for this unique example of how to transform traditional into modern! I'm talking about Casa na Areia, a private house on the Atlantic Ocean's shore, in Grandola, Portugal.
This project is willing to bring the forgotten past into a brighter present! The recovery of four existing wood-masonry buildings (ancient fishing facilities), became the main key for turning these independent units into a single complex with 180 sq.m.
As a solution, the design emphasizes the existing material conditions. The two smaller buildings turn into suite bedrooms with independent toilets. While one of the two bigger buildings is converted into a two bedroom pavilion, the other becomes the principal pavilion for common areas, such as living and dining room, kitchen and toilet.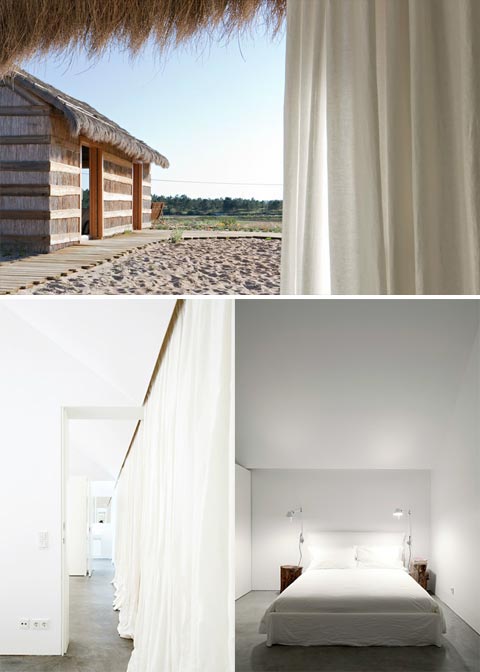 The street access emerges through the sandy ground in a deck made out of large wood planks. All the buildings' facades are preserved as the original, made out of local materials such as brick and wood, providing the complex with a homogeneous unity under a sloping roof.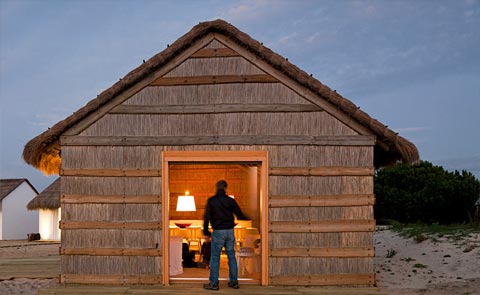 The interior is composed by more sophisticated materials to bring modern comfort to the traditional buildings: smooth grey concrete for floors, white panels with thermal insulation for walls and ceilings.
Exceptionally, walls and ceilings of the social spaces respect the ancient atmosphere created by the use of wood and straw, qualifying the interior with a sense of natural comfort. But the most surprising detail is yet to come… Sand is the pavement material chosen for the common pavilion. Footsteps become the living pattern of this unique poetic experience!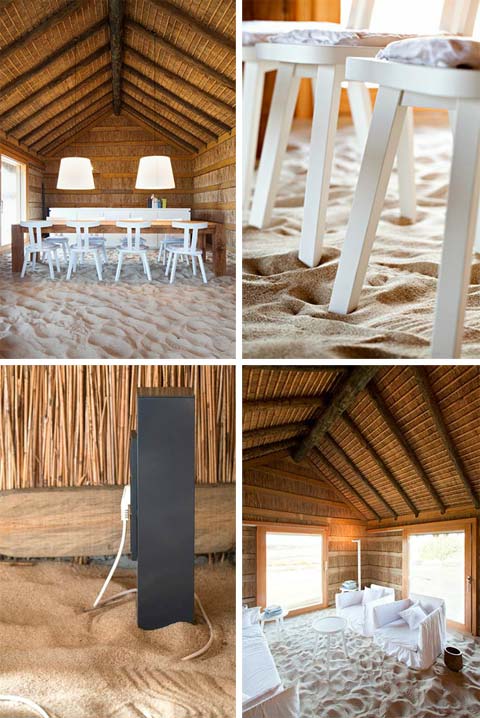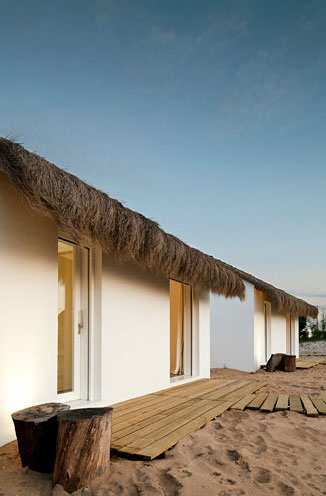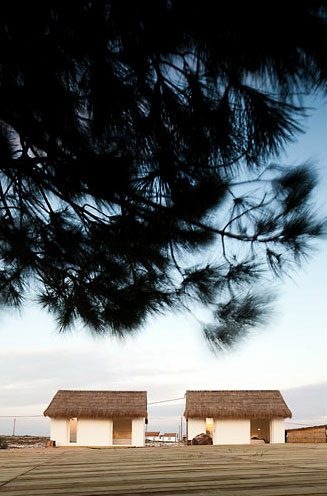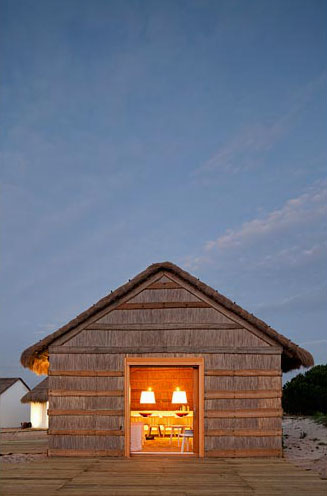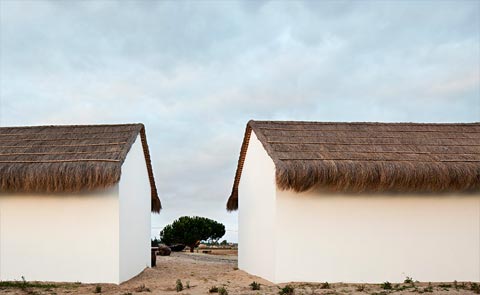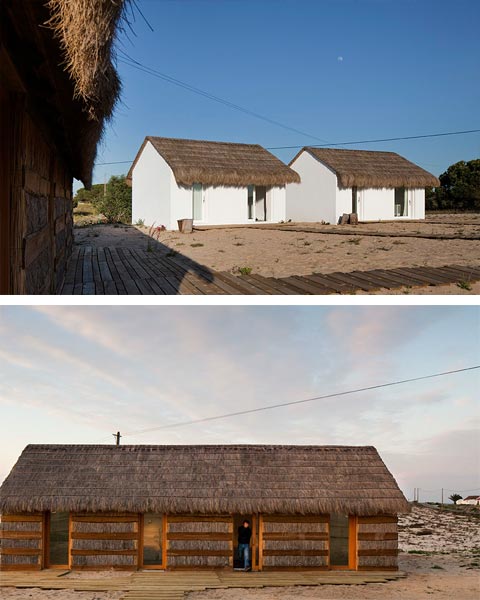 Photography: Nelson Garrido