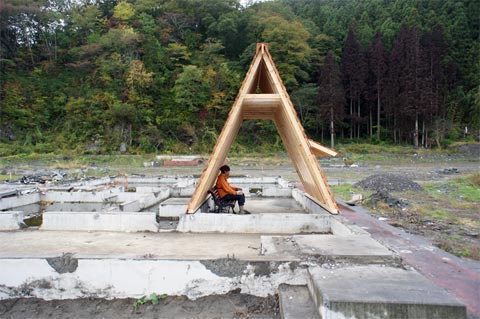 Architecture always dealt with the notion of memory and time. Commonly, destruction brings tragedy and at the same time opportunities to remake our relationship with the surrounding context. In Iwate, Japan, Koji Kakiuchi developed a small open-air shelter over the remaining concrete foundations of homes that were swept away during the March 2011 tsunami.
This symbolic construction with only 7, 29 sq.m. provides a space for victims to meet and also allows them to homage all those who have perished in that tragic day. In fact, the cabin form reminds the shape of hands joining together in meditation, like a small temple where people can pray…or simply share the loss of a brother or a father…
Using traditional Japanese construction methods (slant pillars and tie beams covered by wood single roofing) the self-supporting structure rests over the concrete frames of an old building, providing shelter above of what was once a bedroom.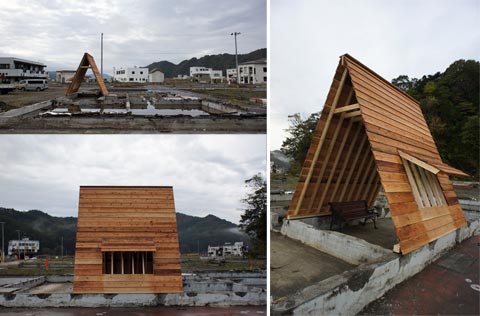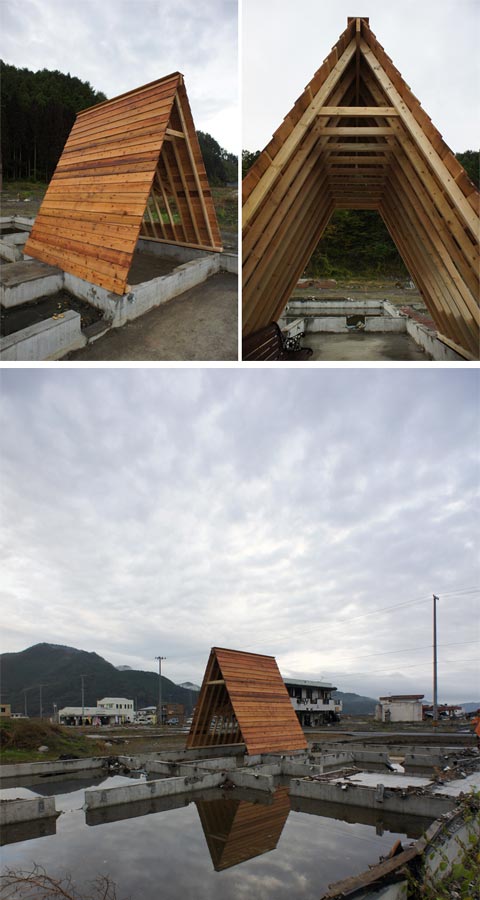 Only a conventional urban bench is placed under this new roof. When seated, people stare at the only gap in the roof. Like an open eye, a panoramic window allows a symbolic glimpse over the surrounding area…giving people a chance to capture the past, present and future in a little wooden frame.
Also the surrounding ruins are filled with flowers that will grow around the little shelter. Maybe the tsunami needed a fraction of time to ferociously destroy several lives and homes…Gassho took only 8 peaceful hours to be assembled…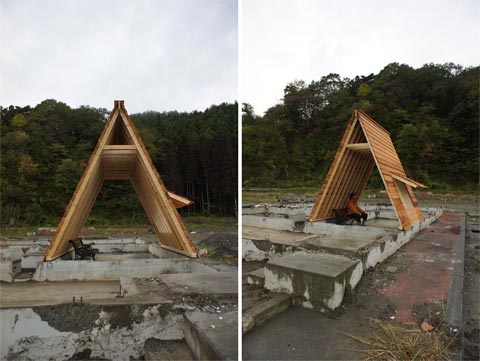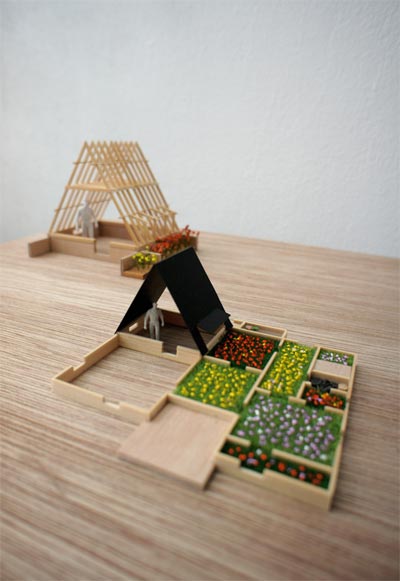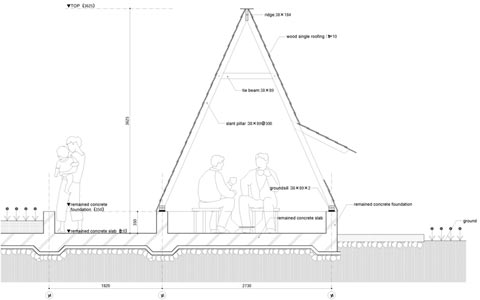 * More info at koji kakiuchi / yaomitsu designing department