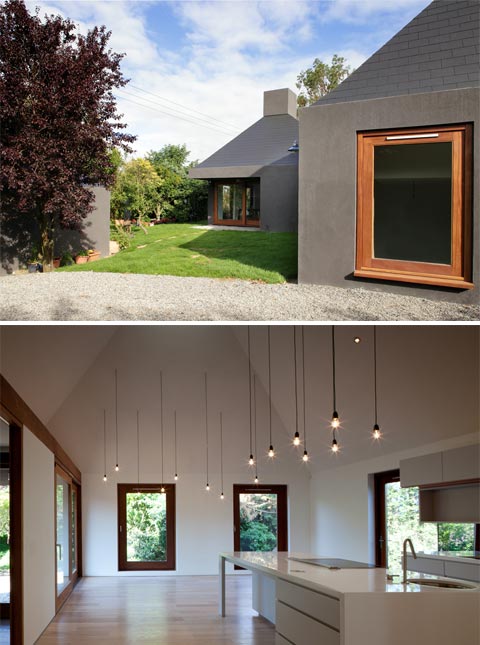 A natural disaster often causes loss and tragedy. The C-house testifies the resurrection of a building that was a victim of three unprecedented flash floods. In Kildare, Ireland, Dot Architecture designed the walls and sloping roofs with chunky chimneys for the remaining ruins.
Re-utilization stood as the main goal for this project as much as making it safe from possible future floods. This contemporary home is an interpretation of a traditional Irish bungalow, respecting its surrounding context.
Three dark grey volumes sit on the site, connected through an interlocking hall that gives access to social and private areas. One has the kitchen and dining room, the other has the living room and the last has all private areas distributed in two different levels. In fact, a single row of windows creates the fake impression that each volume has only one level. However, once inside the house, a clever solution is revealed! By maintaining the old volumetric shape, one block have now two bedroom floors while the other two blocks contain a double-height living and dining rooms.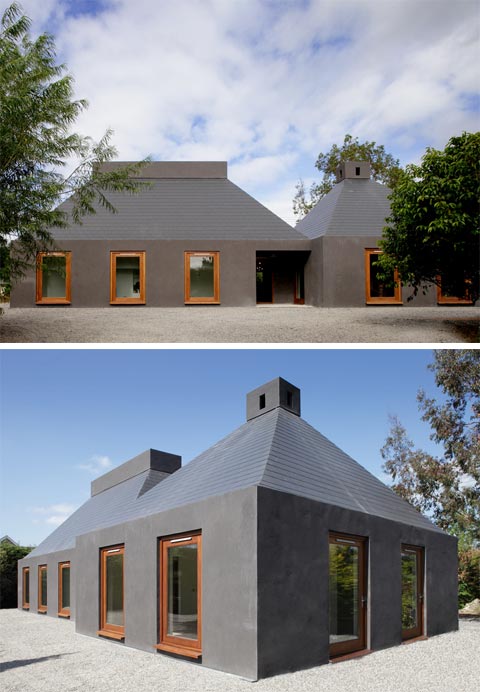 The most relevant aspect of this building is the three chimneys that bring natural light and ventilation to the interior of the house. The white ceiling creates an expanded sense of space contrasting with the wooden floor and window frames. Light gently descends from above…a peaceful atmosphere is living inside this dark grey house. Outside, a rural green surroundings assist in creating an authentic and powerful rebirth…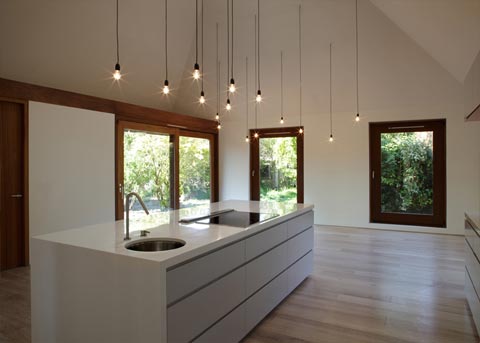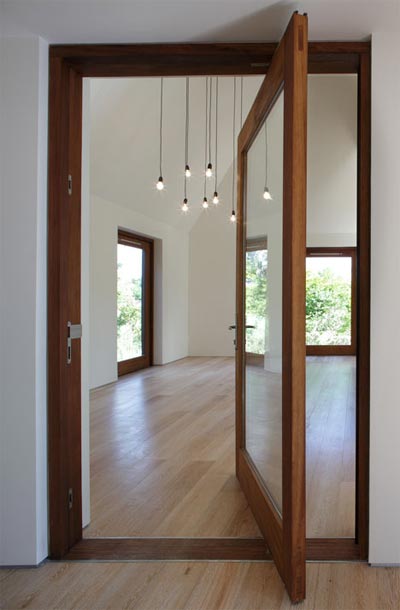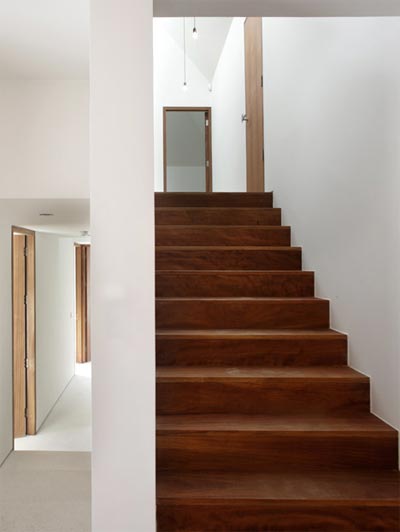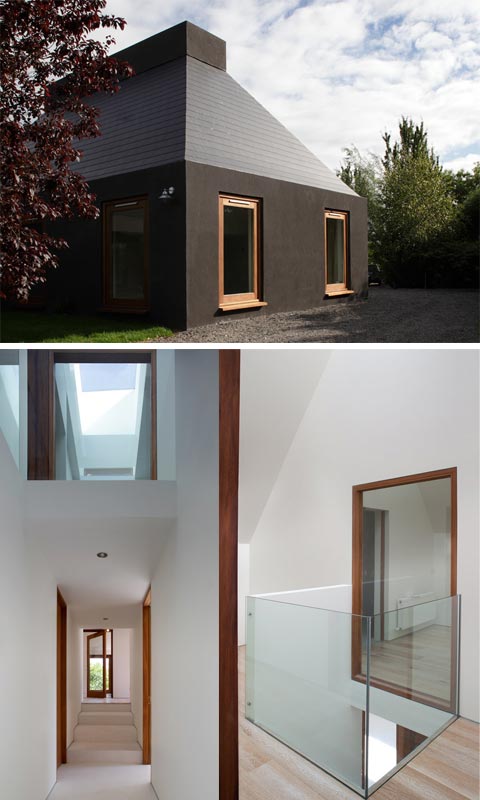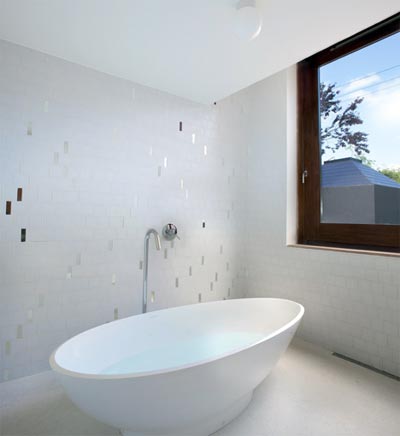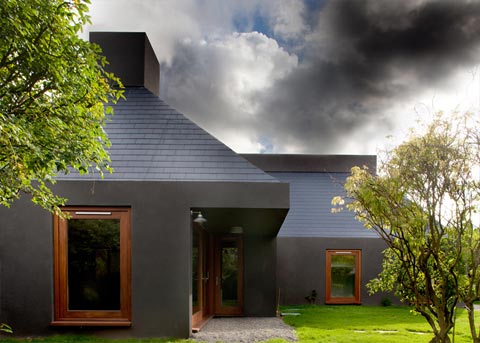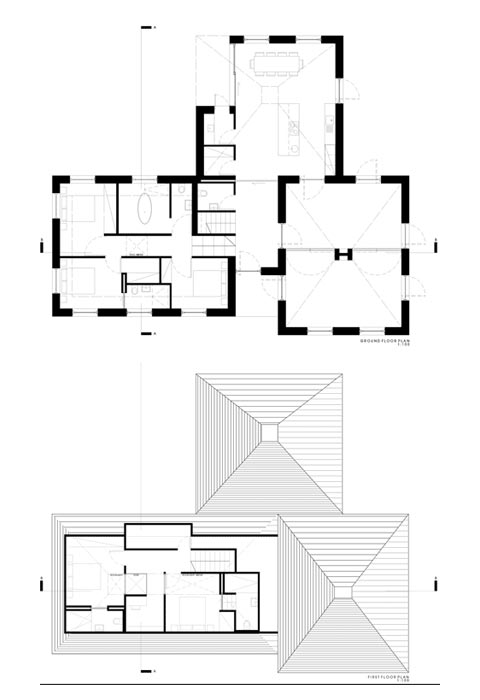 Photography: Paul Tierney