As the name of the house suggests, this place is not only for living but also for dancing. The owners requested a dancing studio to be incorporated into the planning of their home. Since the plot is really small (1,094 sq. ft.), the ground floor of the house is designed as a parking space for two cars. The staircase leads upstairs to the first floor, where there is a living/dancing room and a kitchen.
The entire story has no windows and takes light from the glass parts of the floor between the first and second stories, near the outer wall. The mirrors which cover the walls of the living-dancing floor reflect more light from the glass openings and make the space seem larger than it actually is. Cunningly designed!
The total floor area is 1,673 sq. ft. All the needed private space of the masters is situated on the second floor. The light penetration system I mentioned above creates very interesting spaces in the interior design of the upper floor.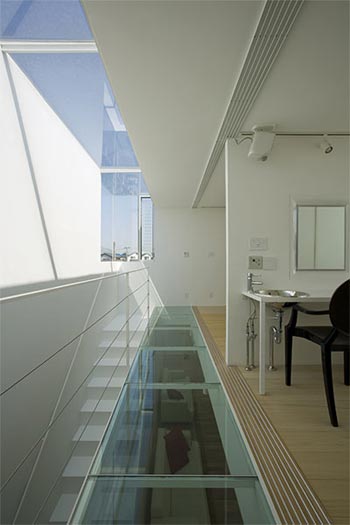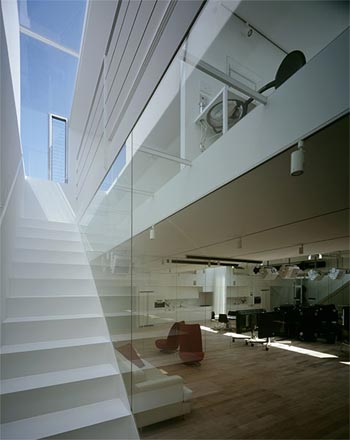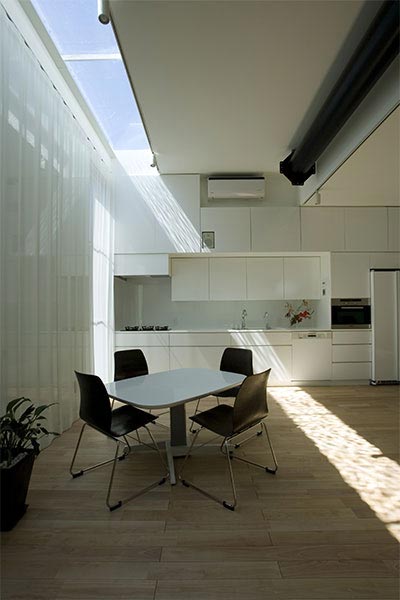 There seems to be so much light everywhere throughout the house that you have probably already forgotten what the outer appearance of the building is like: a solid block with no windows (except for one – very catchy, the "pearl" of the outer design of the project).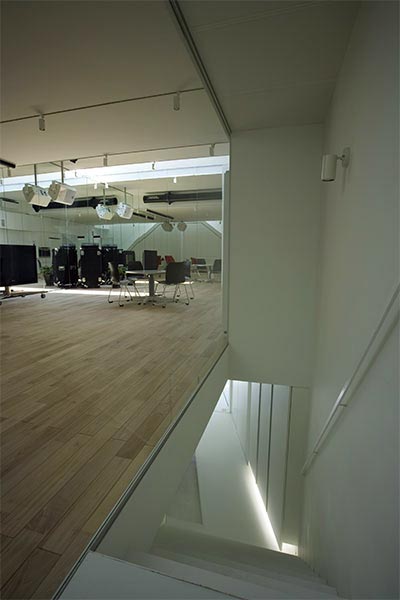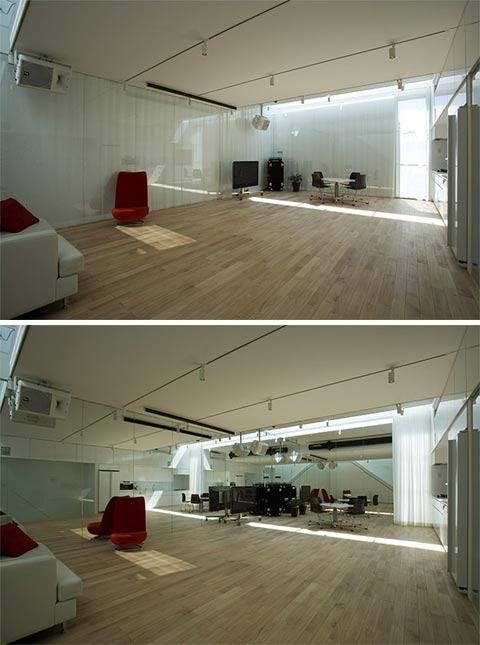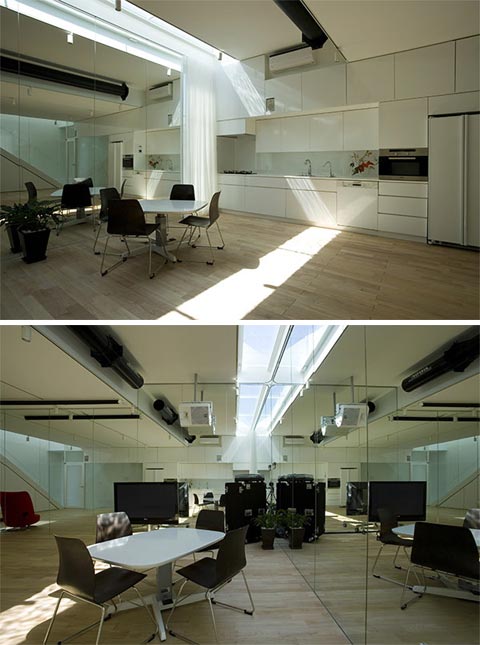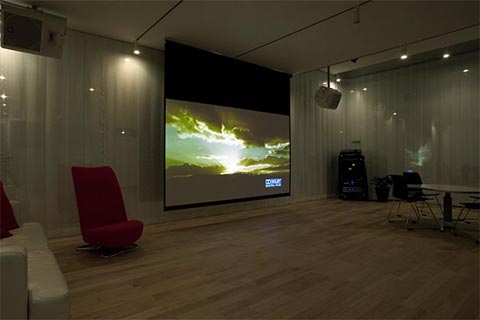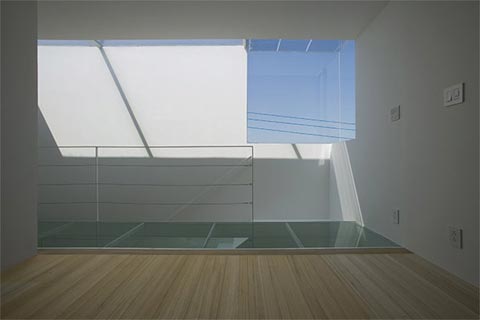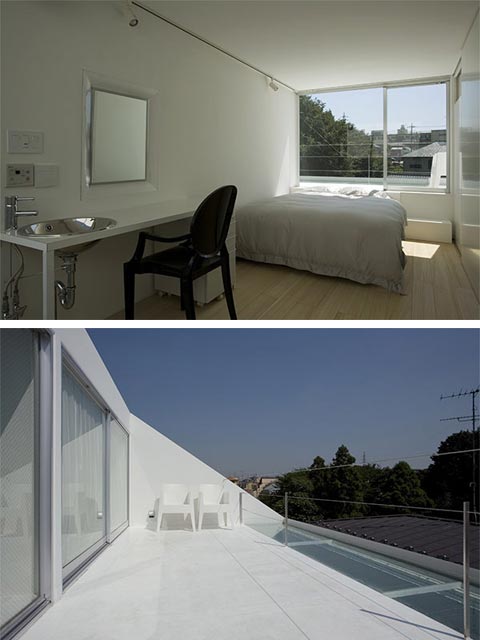 The outline of the house resembles an alien form in its surroundings, making the scape of the neighborhood far more alive than it was before the building appeared.