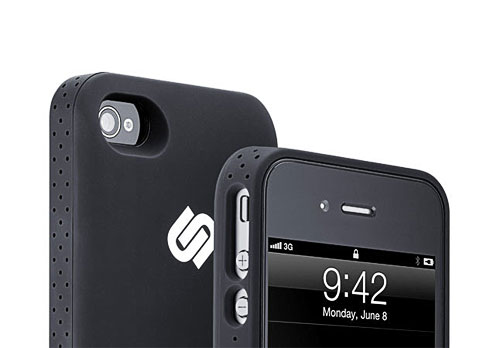 We all know the feeling of frustration when we find out our smart phone battery is dead, and this usually happens at the time we need it the most. So, if you're looking for some extra juice for your precious iPhone, look no further than the Las Vegas PowerCase – a stylish case to protect your iPhone and at the same time double your battery life!
First of all, the case looks really sleek and feels smooth and stable in your hand. Another great feature is that it comes with three, easy to change, side panels in Dark Clown, Red Snapper and Gun Metal, so you can mix and match to fit your individual style.
This unique case features a built-in Apple 30 pin connector, a micro USB port for charging (cable included), a power switch and four led lights that indicate the actual power of the li-polymer backup battery.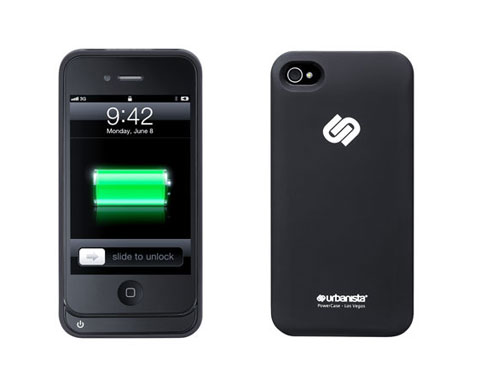 Press the power switch for 2 seconds to turn the backup battery on or off. When turned on, your iPhone will receive power from the battery, and when it reaches less than 5% your iPhone battery kicks in. My only comment is that the extra battery adds to your device weight – Well, Duh! – However it's extremely handy and convenient (since you dont need to carry an external battery with you when you travel), it looks good, and just like Vegas – you will never run out of power.
Created by Stockholm-based Urbanista, where you can find all sorts of great-looking, functional everyday products that simplify life in the big city.
Available for iPhone 4 & 4s; size: 129.5 x 62 x 14.9 mm; weight: 70g.