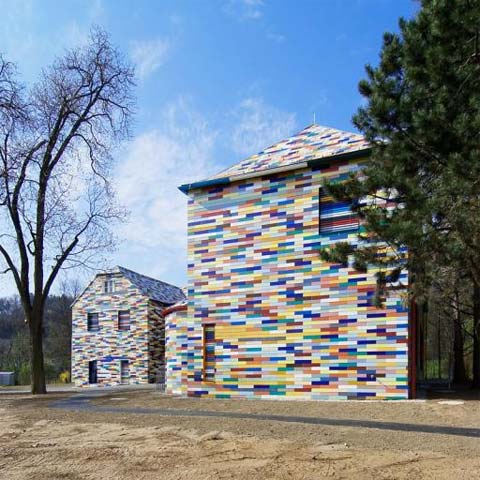 Looking at the picture above, it's impossible to ignore the color of this building. And to say "color'' in trying to describe the visual characteristics of this house, is such an understatement… This is a crazy rainbow explosion, absolutely mind-blowing! No wonder that at first sight everything else – form, function, interior design of the building – become somehow unimportant and distant.
Yet, after the first overwhelming impression, curiosity pops up its head with questions like – what is this extremely unique project?! Well, this is a building of the Administration Academy, located in Graz, Austria, where most spaces are designated for seminars (built area 19374sq.ft).
But why does the form of the building, being so traditional, feel so natural and somehow harmonious with the crazy facades? Good question! Because the building is older than the project you see now. There was an old traditional house, and they decided ..hm..to give it a gentle brush-up! )) As a result, the project has become relevantly famous and is now a local landmark.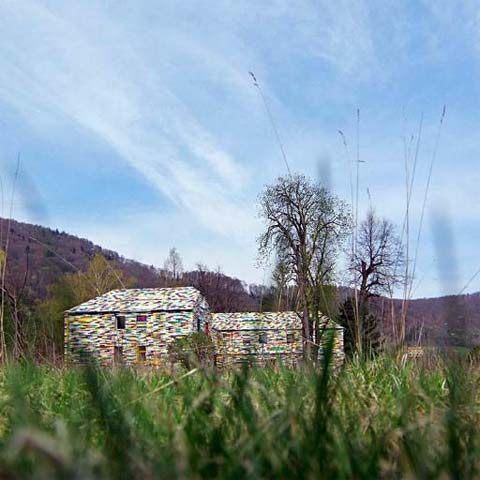 The facade and roof surfaces are cladded with small sized, colorful fiber cement sheets. And all the rest of the exterior elements are also in bright colors (window frames, louvre-boards, rain-pipes). The interior design is not at all more modest than the exterior! Heck, I would call it color extravaganza! Vivid, fun colors invite you inside and catch your attention in a friendly, joyful way.
Looking at this project, I can't help recalling one of my favorite Oscar Wilde's quotes: "Life is too important to be taken seriously". So have courage to enjoy life to the fullest and have fun just like the authors of this project have done.