Body and soul…A true building always captures our attention when it irradiates theses two qualities. Nothing is indifferent in the Copper House in the eyes of the beholder! A rusty skin structure nestled in a rural property in Talca, Chile.
This unique piece of architecture has 165 sq.m. of living space, surprising everyone with its unconventional volume and shape! The name simply defines it – Copper is the magical ingredient for this exquisite project, functioning as the outer skin for the roof and wall surfaces.
But first let us enter the house, shall we? The building is accessed by an outdoor staircase to the entrance level. Once inside, an interior wooden patio receives us and allows a full understanding of the interior organization: kitchen, living and dining areas (all related visually through the glass windows that configures the interior patio) at one side;
private areas, such as two children bedrooms, one suite bedroom, and two bathrooms, are placed on the opposite side of the social areas. The patio serves as the separator of these two different zones…and also brings the enigmatic color and presence of the red metal skin indoors.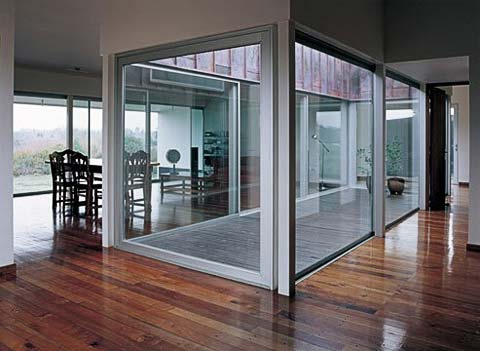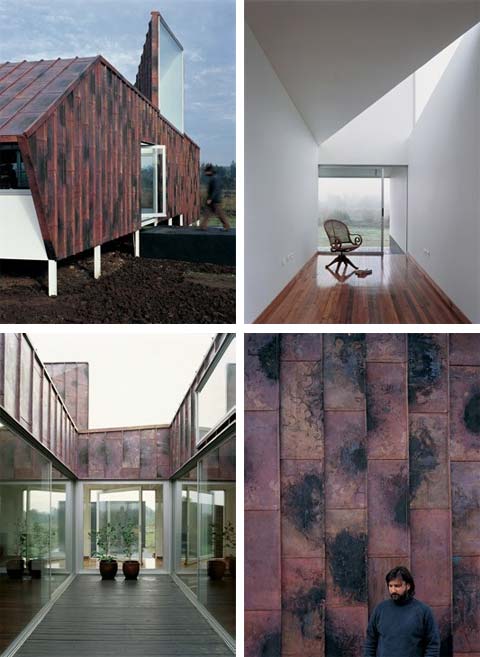 The Copper House 2 was carefully designed to become a natural part of the landscape: a floating steel structure rests over several foundation points…kind of reminding the animal's feet. Also the wood floor reinforces its organic appearance while contrasting with the white interior walls and ceiling.
A big terrace extends the interior activity to the outside inviting to a full perception of the valley. As seen from the outside, the unique roof window reminds me a bull's head… maybe this house is like one of the many animals that live peacefully in this rural landscape.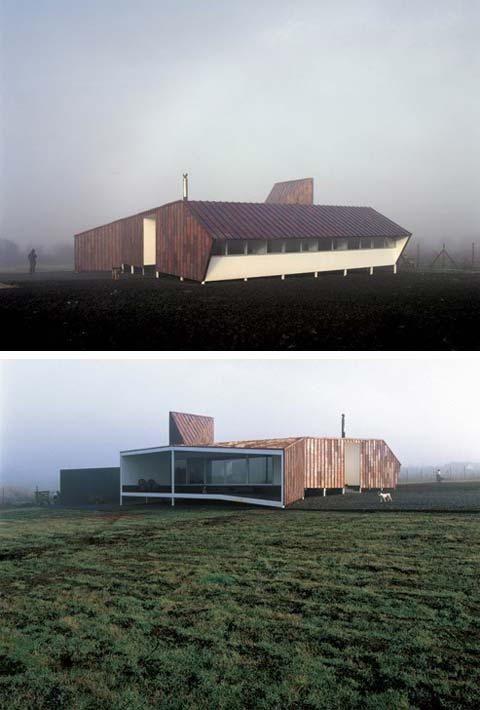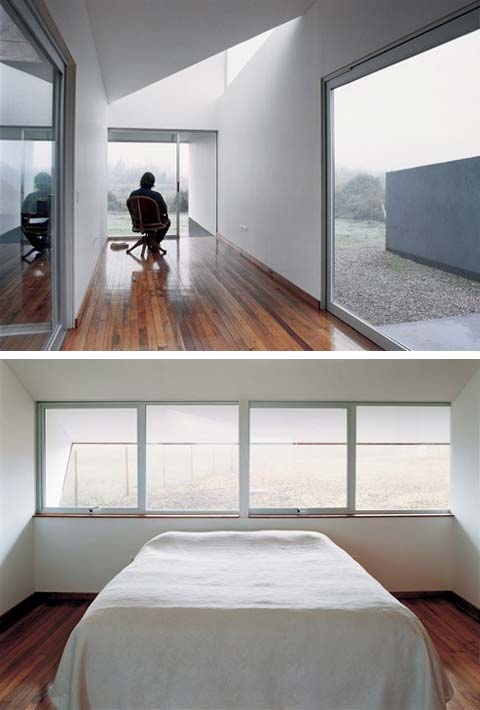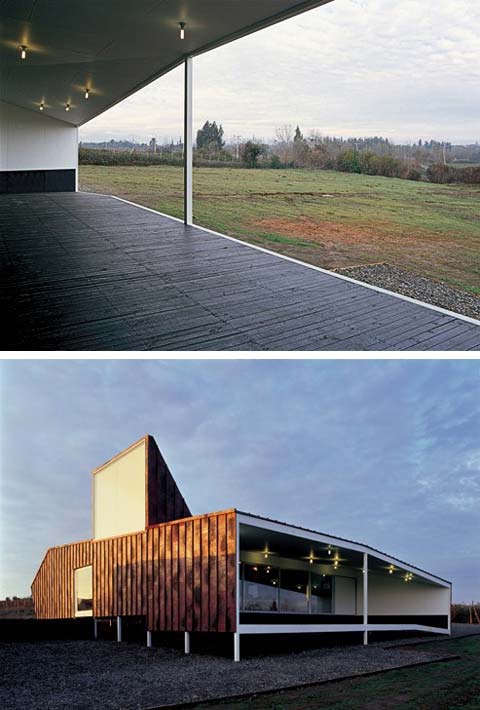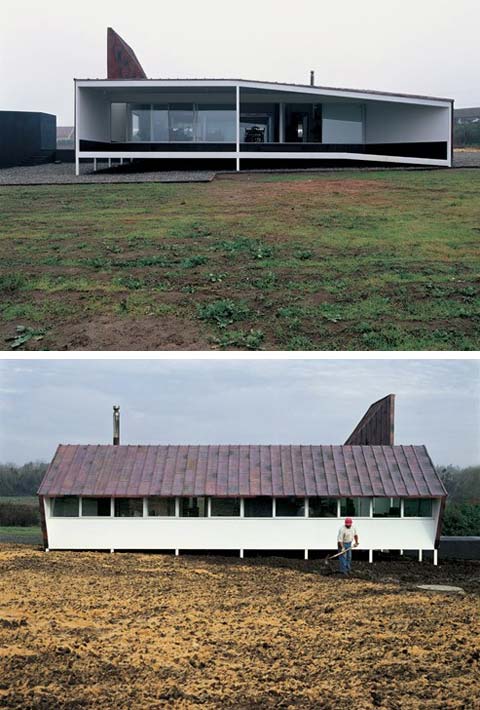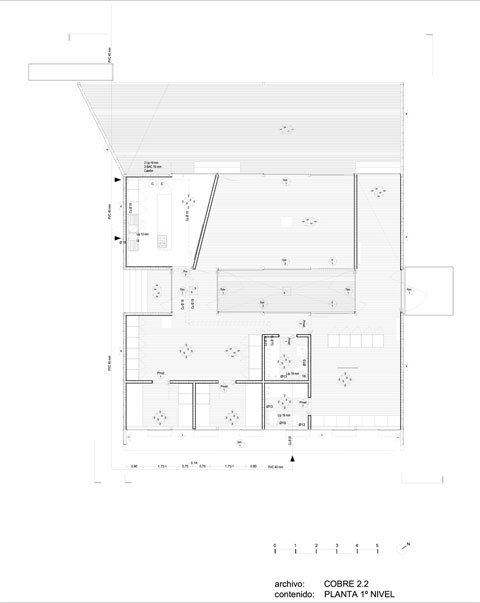 Photography: Cristobal Palma.