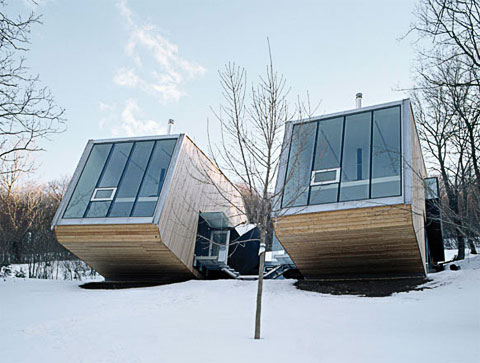 These two building blocks, which dynamically head their faces towards the sky, are homes for two sisters. This fact is interesting by itself: a perfect solution for two close relatives, who wish to live separately, but still like to stay close to each other.
Two tubes, which seem to want to take off and leave the ground, are designed so that they get maximum advantage from the sunny sides by means of generous glass wall areas. Huge window facades contrast with stern wooden-board cladding. The matte black coating of some parts of the building highlights the additional volumes (entrance zones and oriels). Everything about the exterior is kept extremely laconic, modest and even somewhat strict.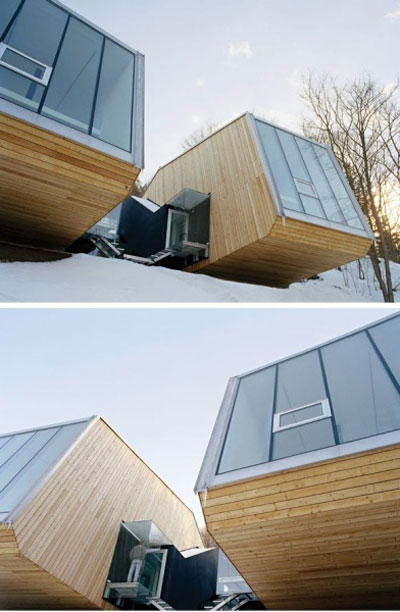 It becomes obvious, as we take a look inside, that this laconic strictness is an overall concept throughout the house. What we see is 3,875 sq. ft. of vivid, snow white, sharp and airy minimalism. Just throw a glance at the cool hanging fireplace, which can be without exaggeration called a landmark of this interior design!
Of course, such a modern, minimalistic house serves design fans! Although some might find such a design approach too cold, but I am convinced that this house, located in Klosterneuburg, Austria, is a great example of modern exterior and interior architecture!