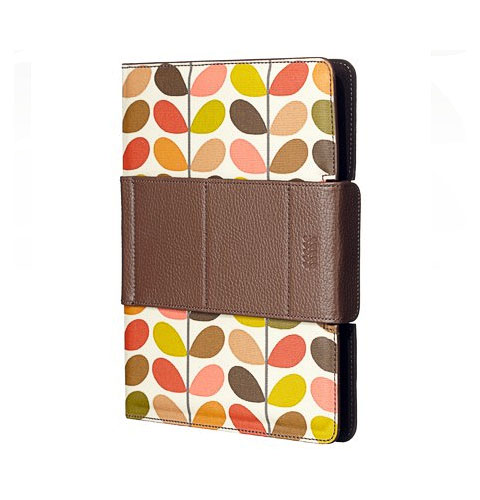 Orla Kiely's new iPad case is ever so smart, both in looks and functionality. With so many boring folio cases out there, this one truly shines with its soft touch interior, leather trims, and 100% Cotton with PU coating cover adorned with the most fashionable stem print.
The first thing that drew me to this wonderful folio case was in fact its graphical print design combined with a wide, brown leather strap that keeps the case closed and secured.
As I saw it I immediately thought to myself: this is a smart case – contemporary yet timeless – that will keep me looking chic and trendy in any occasion. No wonder Orla Kiely, the respected London-based Irish fashion designer, was described by The Guardian as "the Queen of Prints".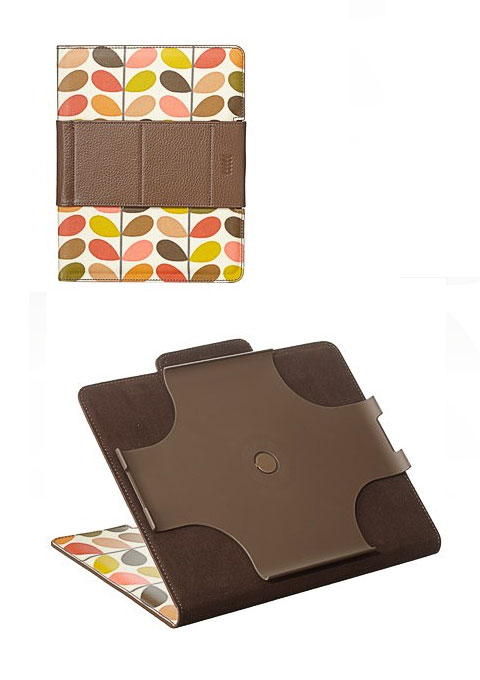 This case is designed especially for the iPad 2, featuring a rotating stand that allows for both horizontal and vertical positioning.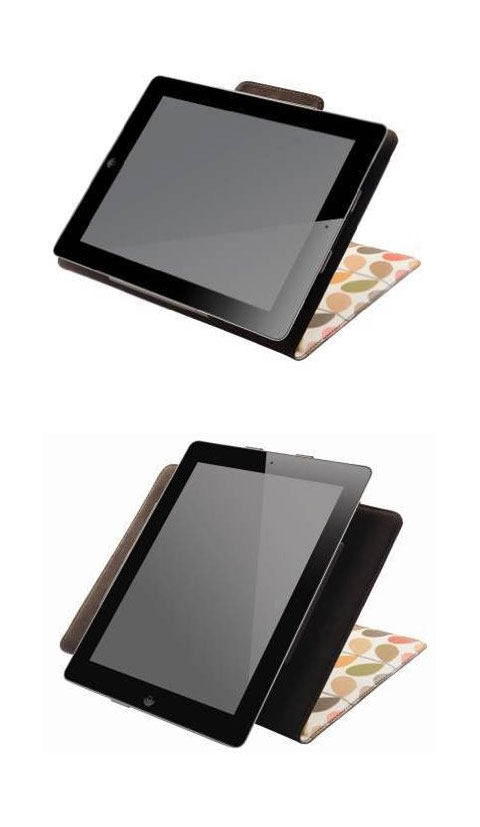 It's also available in Binary and Car Park prints. Dimensions: H25 x W19.5 x D2 cm.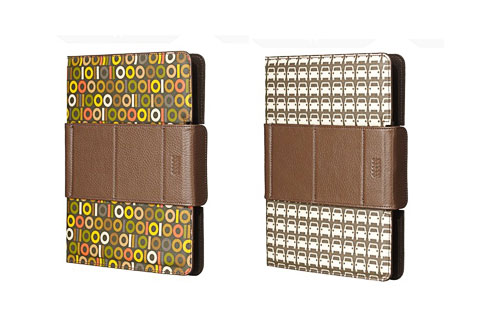 Kiely's work spans clothing, bags, accessories, as well as oh-so-lovely items for the home and garden. Check out her Spring/Summer Lookbook for 2012.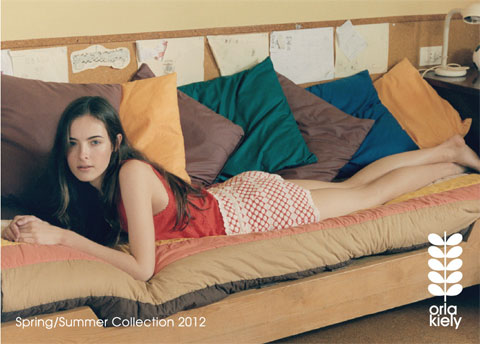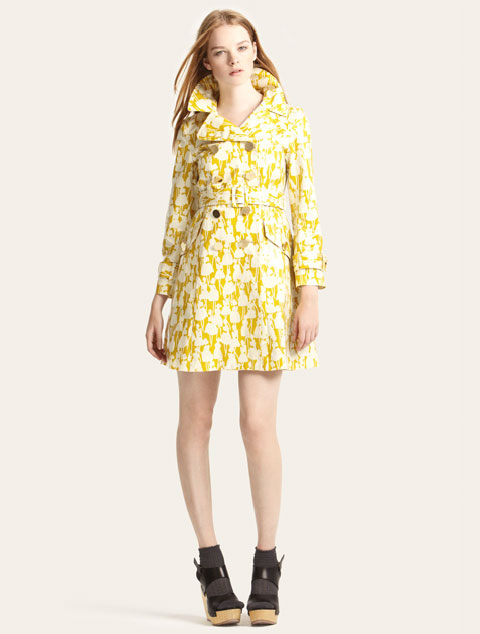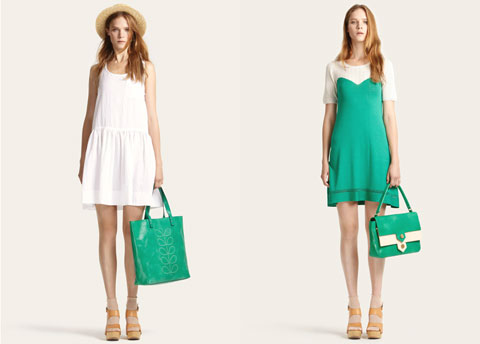 Available at Orla Kiely or at Amazon