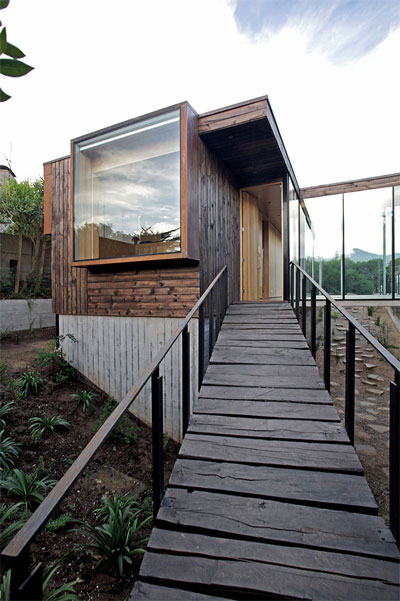 Architecture is meant to be the best nature's ally, especially when it comes to emphasizing the qualities of a specific site. This is exactly the case in Cachagua, Chile! The Los Molles House shows us how a small program as a weekend home can actually get the most out of a beautiful landscape, where two parallel volumes set the stage for an ingenious fusion between the natural and the artificial…
Let me explain how it goes: the program is organized in two bars divided by a garden's strip four meters wide. In fact, this alternative scheme of garden-house establishes the main rule here, along with the intense use of different levels of the topography to enhance the relation between interior and exterior spaces. Fragmentation sometimes works more like a uniting element than the opposite… and in this particular case, it's simply brilliant!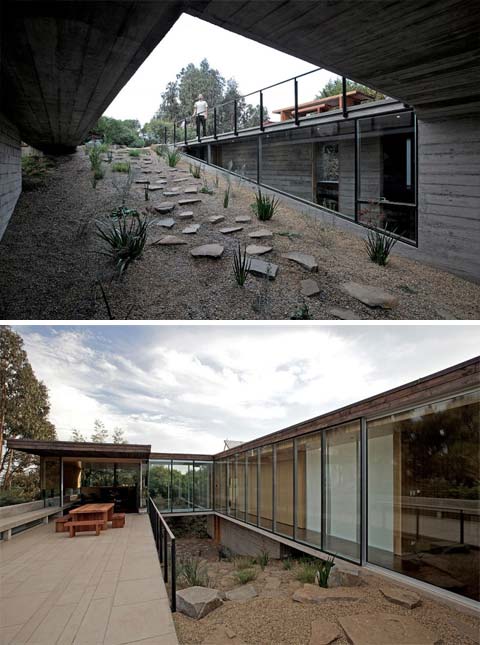 Ground floor is composed by two separated programs. The first is exclusively accessed from the outside, being protected by the balcony of the first floor: three doors to three different rooms, a living room, a toilet and a bedroom with a bathroom. The second has a single entrance that leads to an interior corridor that gives access to three bedrooms, a living room and a double bathroom.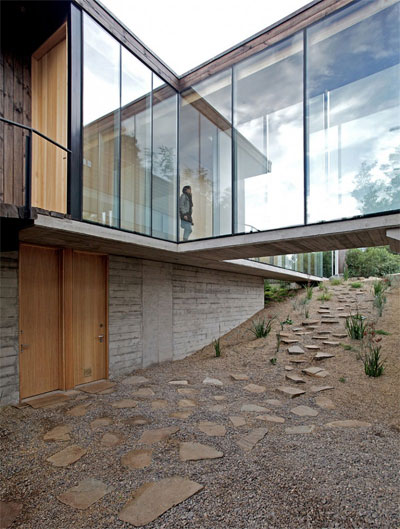 The separation between them provides a casual and more direct contact with the outside, especially in summertime. A ramp leads us to the first floor that follows the same purpose: a living room and a generous terrace at one side; private areas (two bedrooms and bathrooms) along with the dining room and kitchen at the other.
A concrete podium (ground floor) receives a steel / wood structure (first floor) assuming both their true appearance (all inside and outside finishes are faithful to this solution). Windows are designed to frame specific views of the landscape… Definitely, nothing is left unnoticed in this beautiful architectural design.