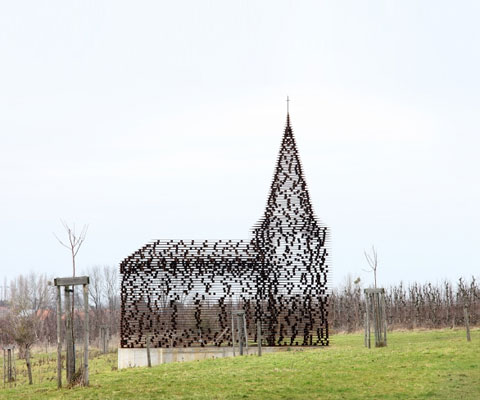 This unusual architectural object lies amidst quiet and picturesque rural landscapes of Borgloon, Belgium. If I happen to travel across this country, I won't miss an opportunity to see it with my own eyes or feel the atmosphere and the space with my own senses – no doubt the best time to visit the site is at sunset. I love places where something special is created – not a residence, a hotel, nor a guest house – where the function of the structure is something far different, or in this case, serving as an art form.
Here the semi-transparent structure – the skin – has taken the form of a church and looks like a ghost building. Yet, the simplified church silhouette is so clearly readable that you are amazed that architecture is so much about the recognizable skylines. This art object is a piece of architecture due to its very close interaction with the landscape (by means of the outline) and due to the quite real inner space of the structure.
The skin is made of 30 tons of horizontal steel plates and 2000 short columns among them. In this manner, this structural envelope is see-through and seems to be half real, being at the same time extremely attractive and characteristic as a landmark.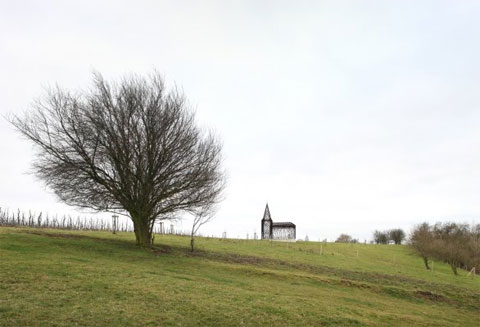 Entering the shell of the structure, one feels real walls surrounding them, yet these are the walls, which are transparent, the walls, which allow one to observe the surrounding. Such a mystical effect of the inner space won't leave one emotionless. It is a quality of human nature to think and to see the environment by means of shape, image and color; it is the nature of our mind to create associations, to get figurative food from these shapes and images we see around us.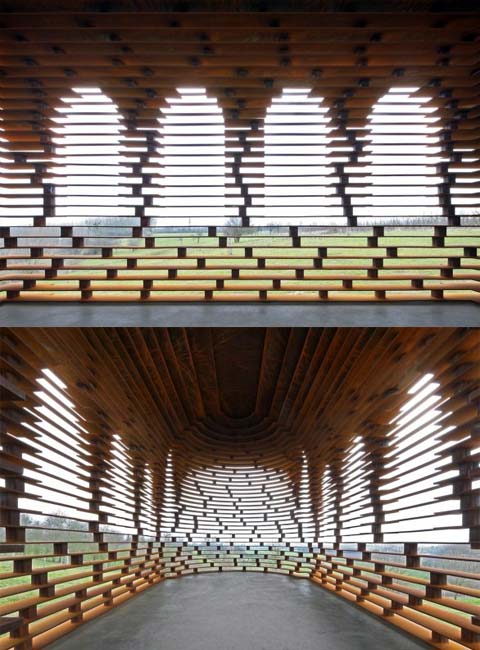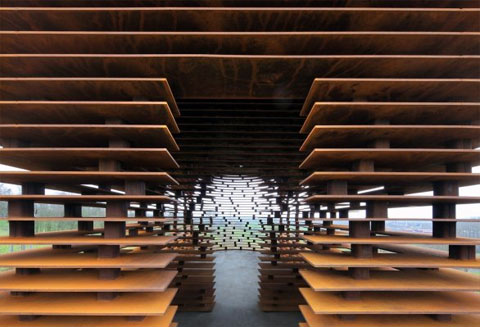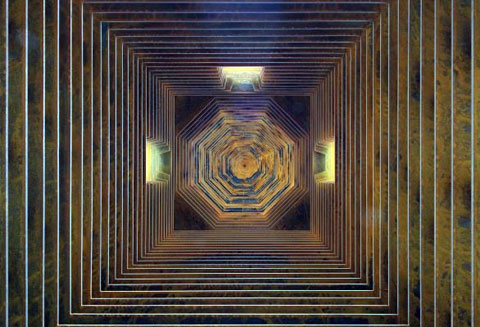 While standing inside, you may passionately talk with your friends about the artistic value of the object or about the technical solutions of the building, you may contemplate about your life, or speak to your god if you perceive the place as a spiritual one.. It doesn't matter what you'll be doing there, for one thing is clear: the beauty of the moment will touch your heart.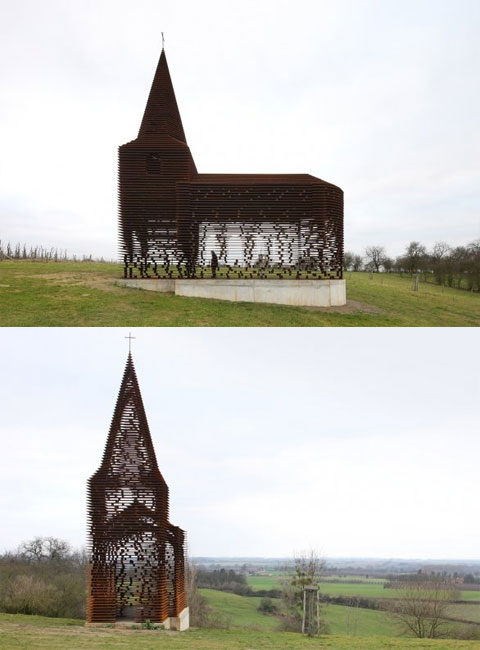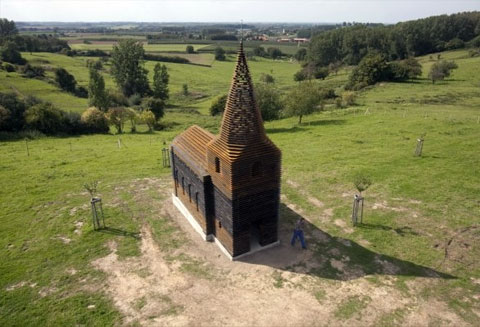 Photography: Filip Dujardin.