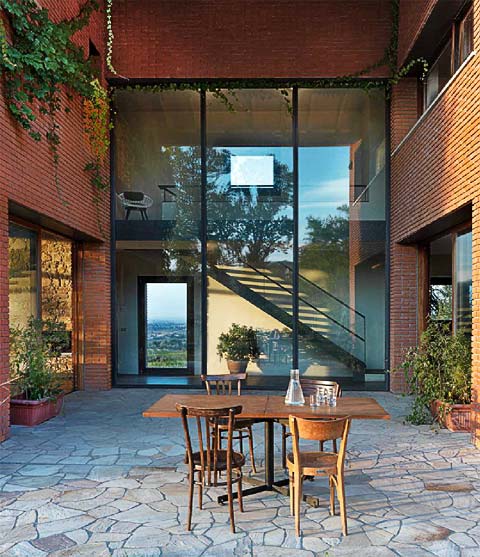 So tactile that almost touches our soul! Isn't it just magical when all the pieces of an inhabitable puzzle come together? Well, that´s the luxurious villa of Val Tidone… A large collection of organic materials placed in the Piacentine countryside, Italy. Here, a double-height covered patio attracts everyone to peacefully enjoy a warm sunny day…But let´s get in touch with this masterpiece, shall we?
Conceived as a modern interpretation of the traditional Italian barn, this two-story private home has a total space of 220 sq. m., developed around a central courtyard.
The ground floor is composed by service and social areas: living and dining rooms are strongly connected to the outside (patio) revealing the project concerns about visual and physical continuity between spaces. Also a cloakroom and a storage space define the ground floor organization.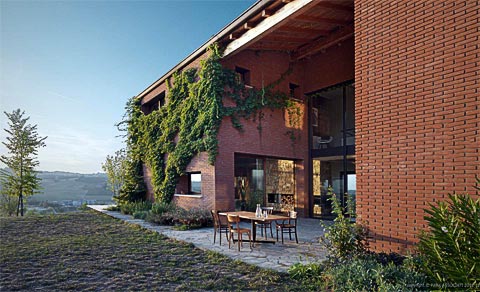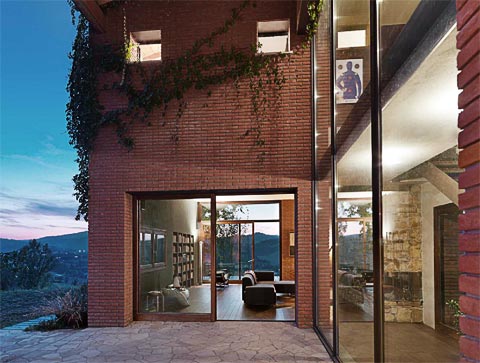 On the first floor, four bedrooms and two bathrooms have unusual views over the patio…like a heart feeds a body this covered patio offers light and life to this entire countryside home. Indeed, Val Tidone is a living organism, tactile from the skin to the bone and I'll tell you why: the floors are made out of iroko wood planks and also of local stone placed cleverly in an irregular pattern and giving an indescribable comfort to the interior space. The hand-made orange brick of the external walls invades the interior along with a colored plaster and a big stone wall with a fireplace designed in a thin sheet metal… Ah, this is indeed the perfect setting to enjoy the sunset with a fine Lambrusco wine…