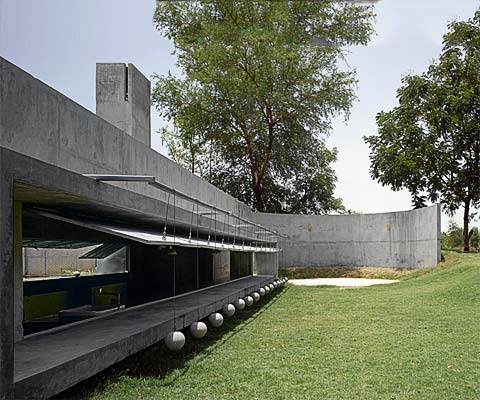 Concrete walls, fish tanks and shutters weighted with concrete balls…What makes these three different elements come together? The House with Balls in Ahmadabad, India.
This summer retreat of 130 sq. m. gives shelter not only to a family but also to four aquariums for breeding fish! Exceptional and irreverent, don´t you think? Let's explore this amazing project.
A ground floor extended along the site takes advantage of the existent topography for a more efficient and quiet position. A long concrete wall invites to enter the house: a small corridor connects between the private areas (two bedrooms and toilet) and social area (living room).
Once entered the grey concrete building, a long central space claims all the attention: the living room. This interior space is lined with shutters on both sides, opening on one side to the garden and to the fish tanks on the other.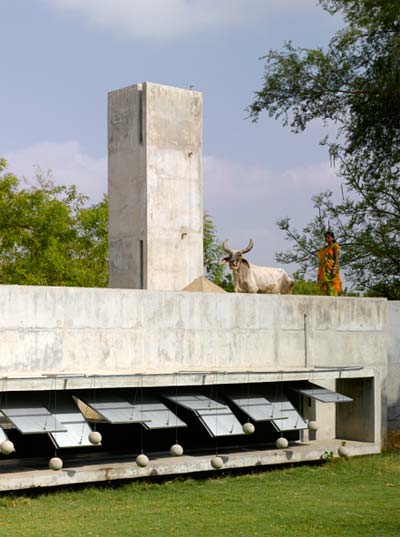 Now is the moment to introduce the unique detail that gives this project its name: the concrete balls! Gravity is a powerful tool, and this metal shutters proves how an ingenious detail can make all the difference between conventional and unusual.
Handmade concrete globes hold the shutters in the desired position. When drowned, windows are fully opened, illuminating the grey concrete wall, floor and ceiling finishes; when swinging in the wind, windows are partially open or even closed. However, natural light still enters the house in a very unique way: through the glass windows of the fish tanks which run the entire length of the living space.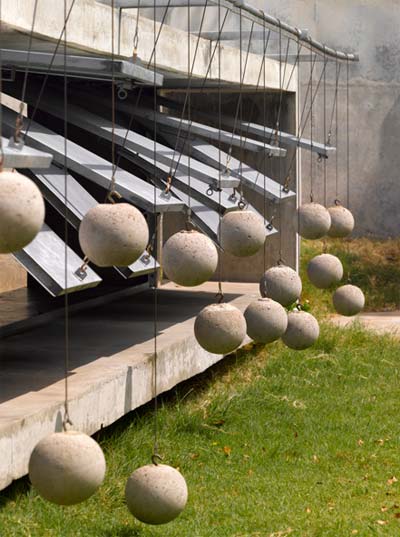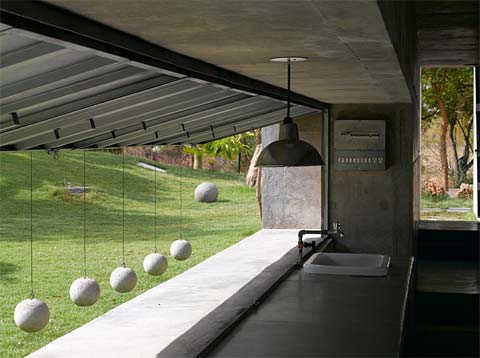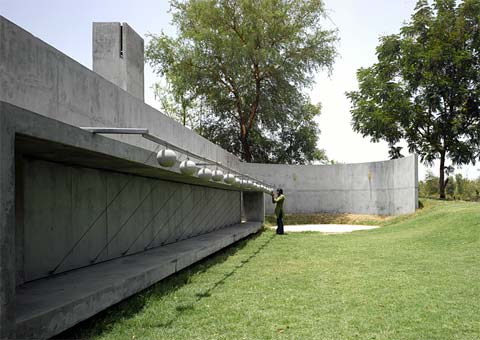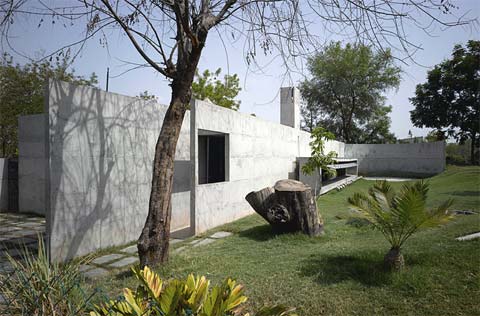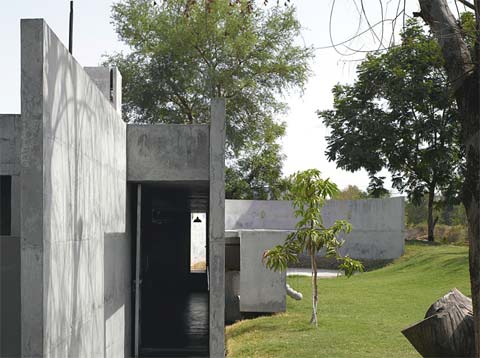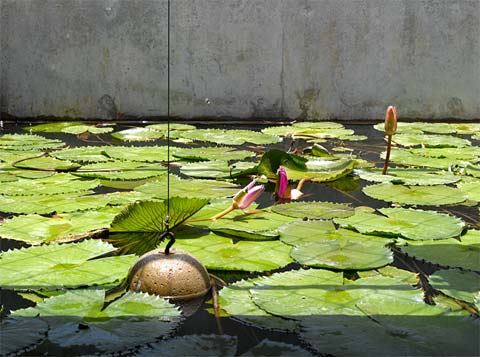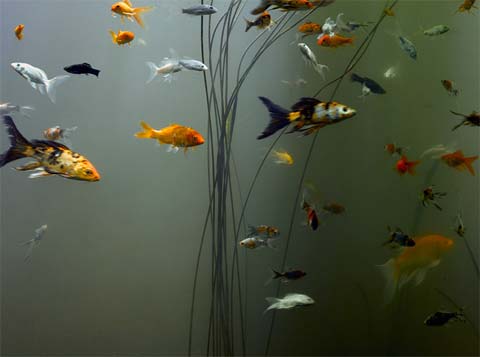 Photography: Edmund Sumner