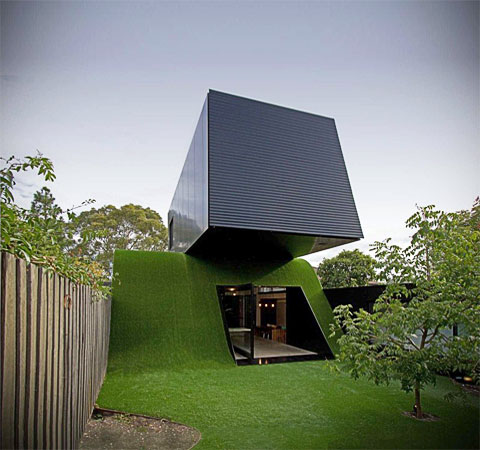 You have a house, a garden facing North, and 2.5 kids whose one and only vital desire seems to be playing outdoors? This next project in Melbourne, Australia, could give you an exciting idea of how to improve your living conditions, literally turning your plot's North-South orientation upside down.
In the process of looking for such a solution, the owners of the Hill House together with Maynard Architects came out with an idea of building a new structure in the opposite side of their narrow yard.
The new house has been given a form of a slope which is inclined to the South. As a result, you walk through the yard towards the slope, leaving an existing house behind, climb the slope and here you are – on the top of the new hut's ground floor. The next story is put onto this artificial hill, being thus the first floor of the new house. It hangs dramatically over the entrance, providing a canopy function.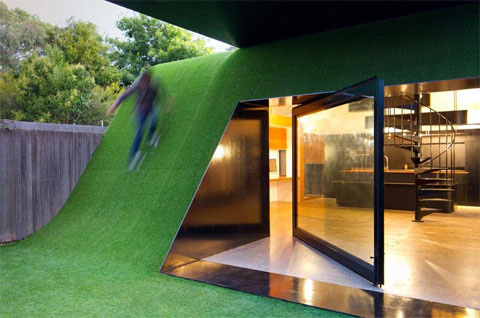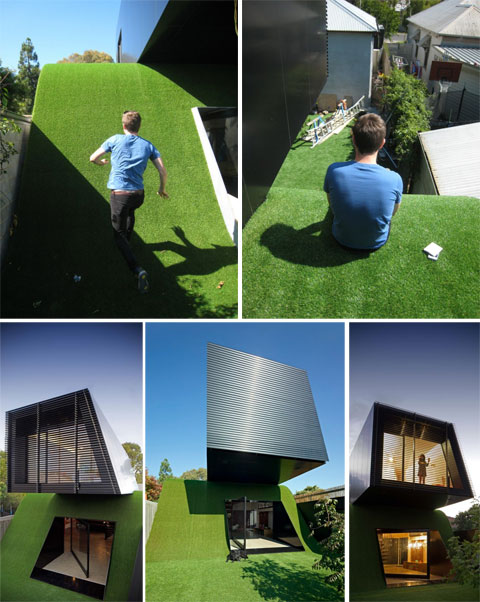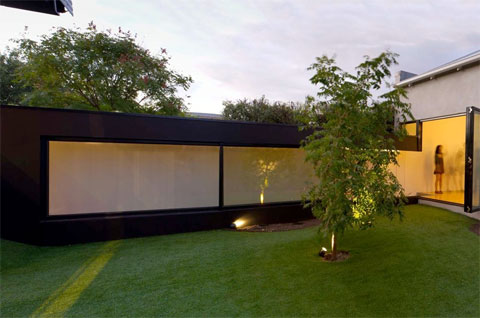 Thus, two goals have been achieved by presenting the new structure into the site. First, a new living area for the family to enjoy; and second, the brand new quality of outdoor space is introduced to the site.
The territory for kids running around and the platform for grown-ups socializing couldn't be made any more comfortable in the given conditions! Interesting connection aisle has been developed between the old and the new, whereas the old house has been re-planned and converted into a playing area for the children.
Although the overall idea of the house location and its outer form is so ingenious and so thoroughly designed, the project authors have not given less attention to the interior space. It's very modern, spacious and filled with designer furniture, like the unique dining ZW Table (meaning Zero Waste).