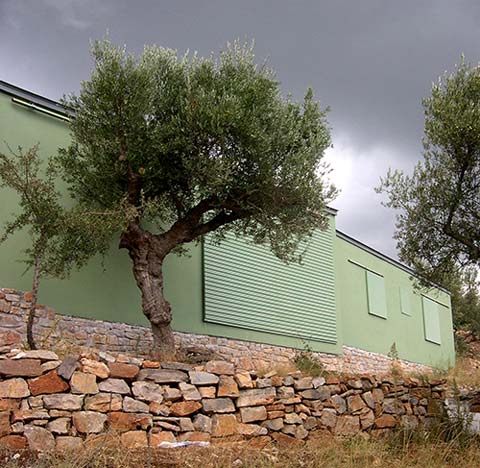 Being an architect in Greece has its advantages. Remains of ancient buildings, romantically scattered here and there, over the marvelous Mediterranean landscapes, absolutely magnificent vegetation, its special spicy-sweet scents, curvy roads, and sun… No wonder that sometimes you're lucky enough to come upon a task as romantic (at least to my Northern soul) as designing small cottages in an olive grove!
This happened to Paan Architects who had an opportunity to develop the design of three small cottages on the plot, situated amidst a splendid olive grove in Athens! and this, on the terraces of a rather steep slope… Well, I don't know if everybody is so inspired by this landscape as I am, but I'm totally fascinated!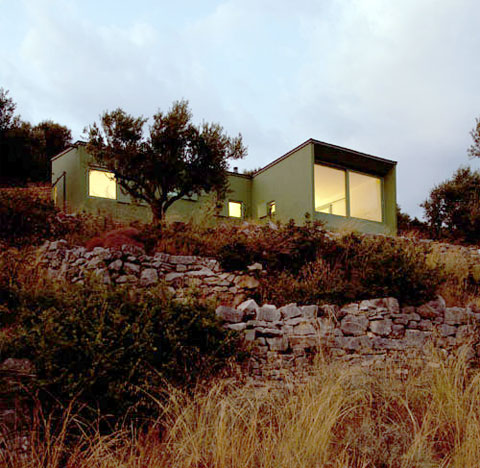 Let us finally take a look at what the architects have made out of these splendid given background – I suppose they also decided to take inspiration from these distinctive surroundings, for the name of the project is OLIV.
The most striking feature of the outer appearance of the cottages is their exterior green color, including window frames and sliding doors/screens. Everything exposed to the exterior is a special shade of olive green, yet lighter and colder. Such a solution blends the huts with the surrounding olive trees, but allow them to be distinctive in their environment. Genuinely, unpretentiously, beautiful!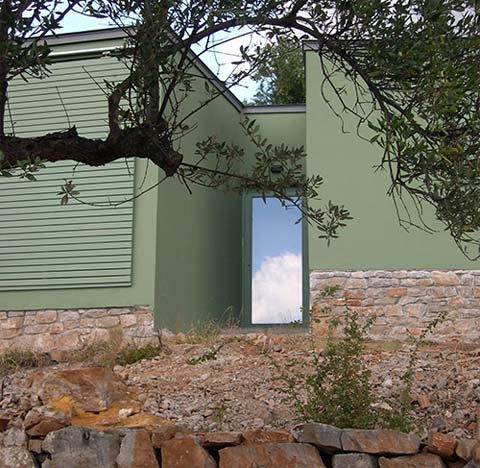 Inside, the minimal interior design cools us somewhat down. The chilling effect is introduced by the overall whiteness of the living spaces, which stand in contrast with the green window frames and view of the hills in all possible shades of green!