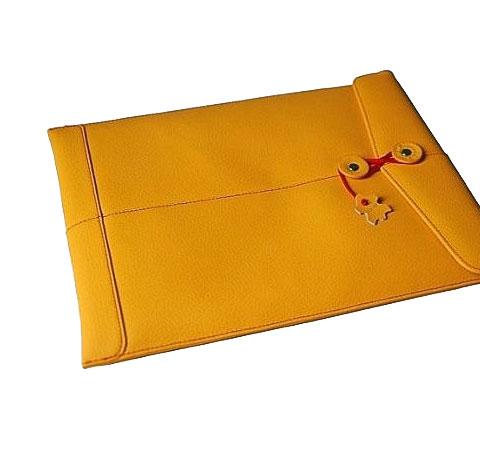 Offering an amazing ratio between quality & price, the Padmanilla padded sleeve for iPad, designed by Civilian Lab, certainly stands out in its category.
Made from soft leather and featuring a minimal look, it is going to dress your favorite tablet in a discrete, fashionable manner, while protecting it from all hazards. High end and classic designs such as this one are always a clever choice, for the fact that they are a little investment. One buys today, is equally happy to use tomorrow and few years later.
Fine leather craftsmanship, emphasized by excellently and beautifully crafted stitch finishes, characterizes this design measuring 28 x 24 x 1.5 cm, available in black and mango yellow options. Perfect details on both the exterior as much as the plush, soft and fuzzy liner ensure that your iPad is carried in style while being fully protected in its sleeve, thanks to the 5mm padding on all sides.
Some of its other brilliant features are the non – magnetic spring snap closures, the velour flip – tabs to isolate snaps from the computer and the super functional v – neck cut away design, assisting you when retrieving your precious mobile device.
Last but not least, the long red string allows you to make extra loops around the leather string winders when putting it away to carry in your bag or simply in your hand, enjoying its elegant design.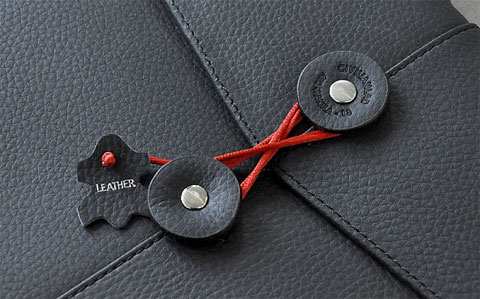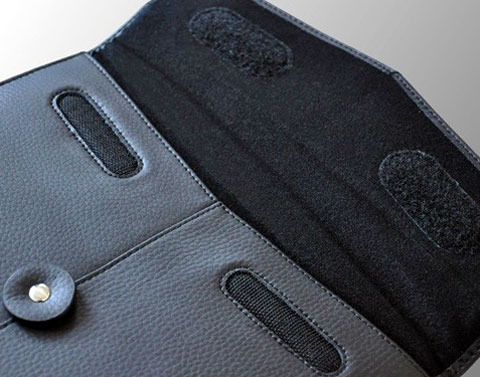 Buy This Item