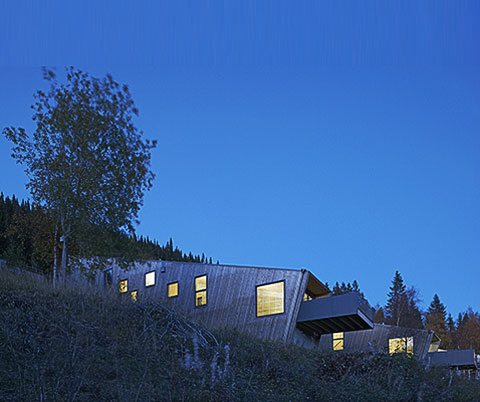 Do you love snow and eventually a little bit of ski? The following words will explain the previous question…In North Sweden three slanted timber houses can be easily confused with the conventional slopes of a ski resort. The site is located just outside Are centre, in a south-facing slope overlooking the river and the mountains.
This small house has 120 sq. m. of total area and its internal organization follows the exterior appearance: placed down on the ground (without disturbing the natural slope of the mountain) the interior space benefits a generous height.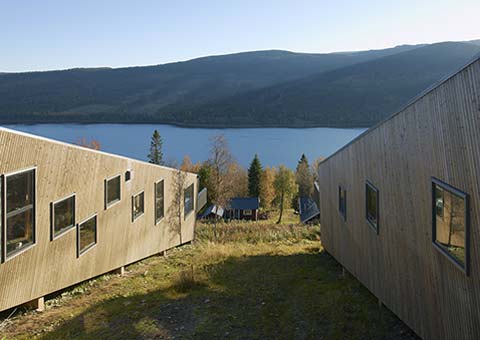 A corridor access to separated rooms extends along the house's long side, divided in four sized sets of stairs. This solution results in a privileged space that allows a full view of the whole house from the main entrance to the opposite end…and what an ending! After passing the hall, two bedrooms, bathroom and sauna, the inhabitants arrive to the kitchen and the living room with a terrace facing south (or in other words: full enjoyment of the river and mountains!).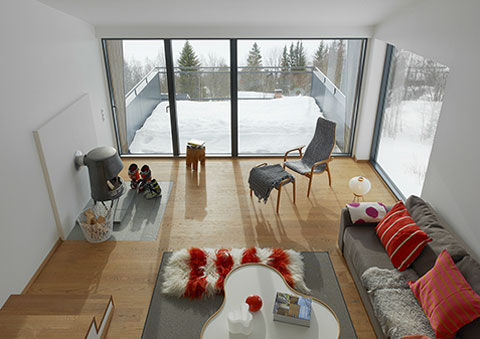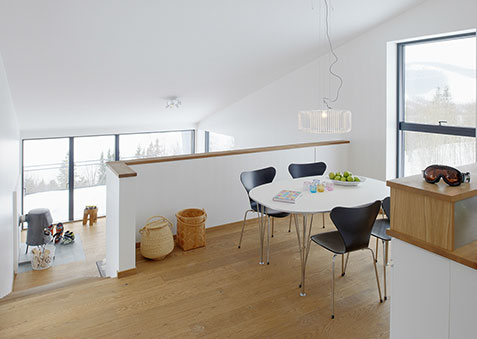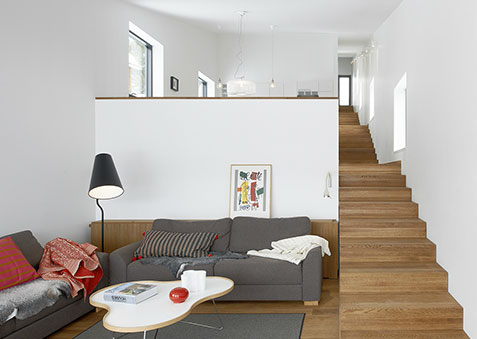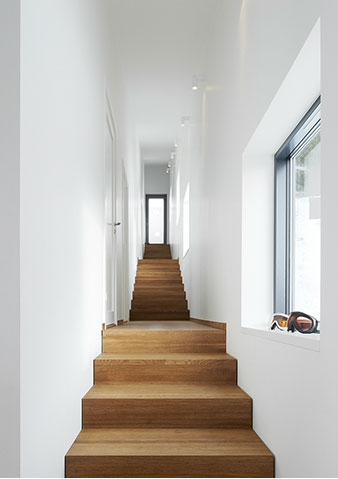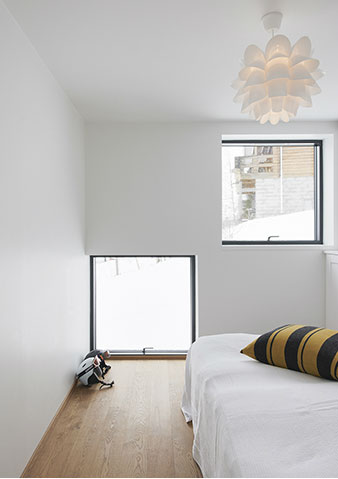 I'm talking about a 5 individual level house that offers a dynamic relation between exterior and interior, only possible with the ingenious use of small windows cleverly positioned on the two extended facades. The house is completely built in a wooden structure system. The limited width of the house allowed the use of standard pieces everywhere except in the floor slabs, built in glued laminated timber. The ceilings and walls are painted white…reflecting the cold snow that colors the landscape outside…