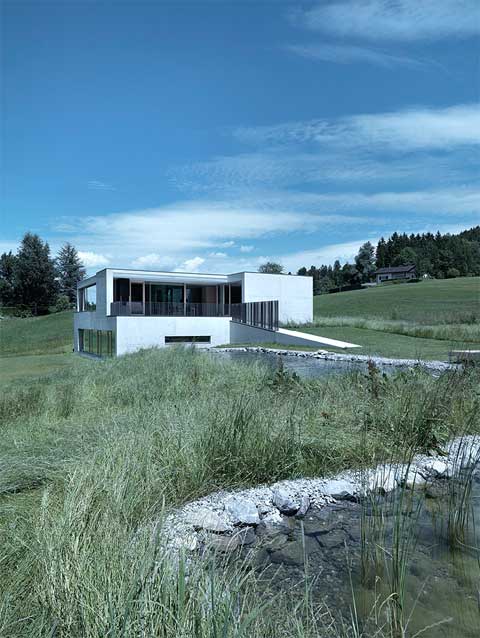 Sometimes architecture can assume a significant role in a natural environment, especially when it comes to achieving a quiet and discreet presence. The Germann House appears in a vast green valley like a big grey stone, similar to the several little ones that surround the nearby pond.
The scenario is simply idyllic! Sitting in a smooth level hill, the building accommodates its body wisely through the natural topography, divided in two floors: ground floor for social areas and basement for private rooms.
A concrete ramp invites us to enter this mineral construction…this path is carefully positioned near the pond so the transition between nature and architecture could be more soft and comfortable. A large terrace embraces the entrance and allows a full glimpse of the inside.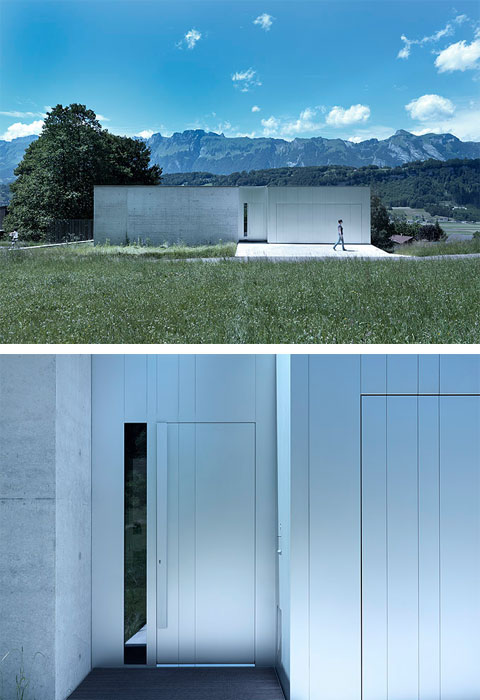 The views over the landscape are breathtaking! Once inside, a fluid spatial organization is patent in the living and dining room connecting to a studio style kitchen. A master bedroom with closet and bathroom is located on the other extreme of the ground floor plan, separated from the social areas by a corridor and a staircase leading to the basement floor. There two children's bedroom, a study room, a sauna, a bathroom and a music room set the mood for an intimate atmosphere.
However, the inhabitants never lose a single glimpse of the beauty outside, where extensive glazing reveal the mountain panorama. The exposed concrete surfaces are elegantly opposed by the gentleness of the white pine floors, built-in furniture and walls. In any case, this "mineral house" is all about synchronizing construction with nature. Don't you agree?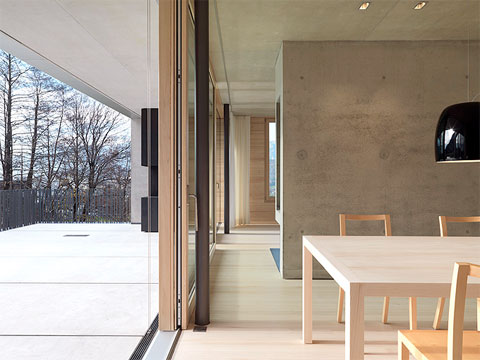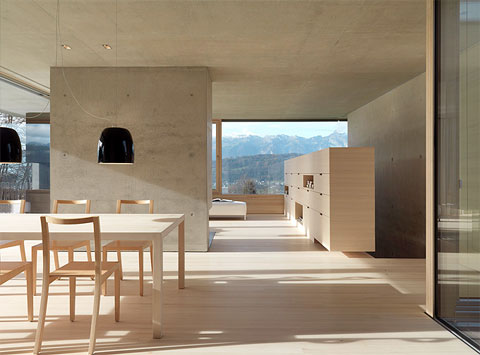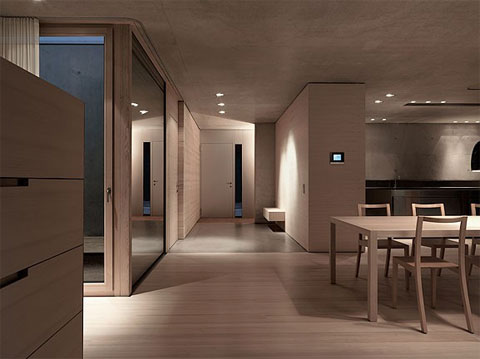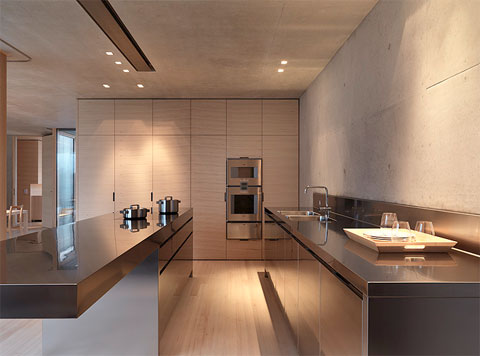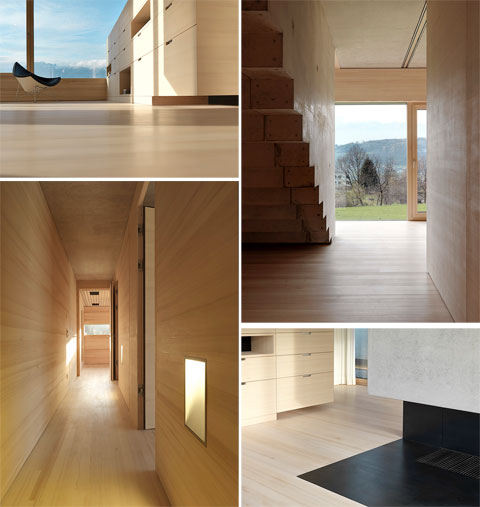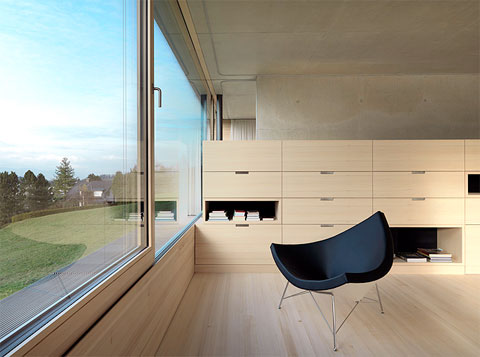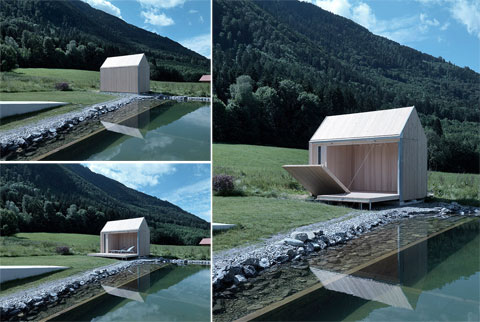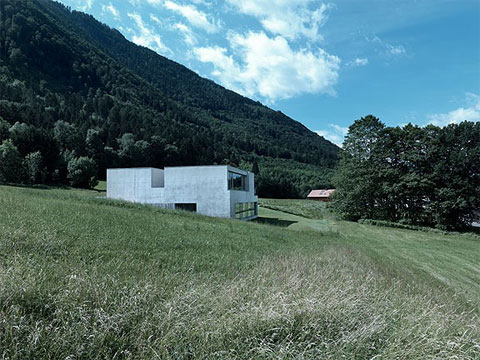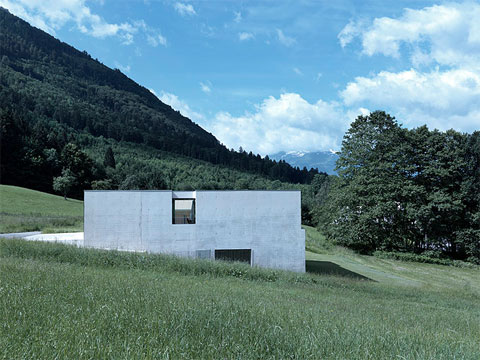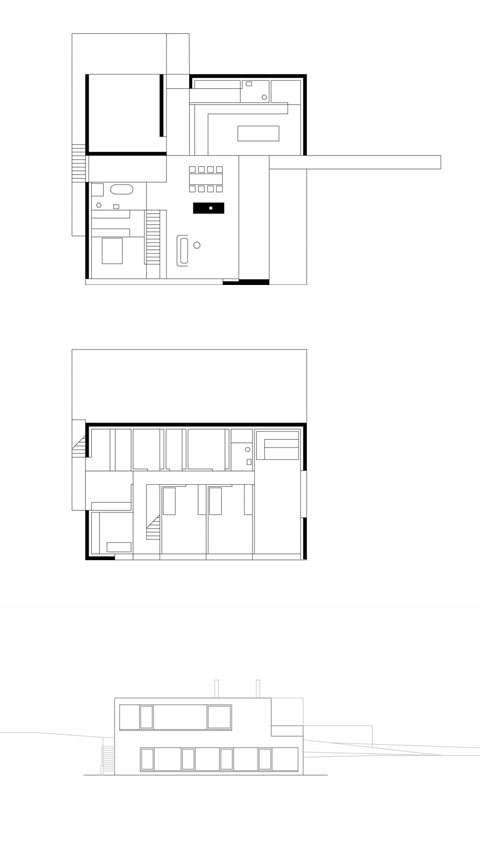 Photography: Bruno Helbling.